Blackmagic DeckLink 8K Pro Supports Real-time 8K Camera Measurement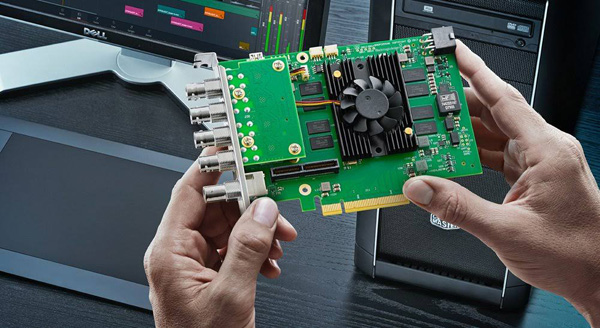 Astro Design, a Japanese manufacturer specialising in high resolution product design, is developing a new real-time modular transfer function (MTF) measurement system, IP-8030, for broadcasters who need to test 8K products and systems. The new system was developed in collaboration with NHK, Japan Broadcasting Corporation.
The Modulation Transfer Function is a measure of the ability of optical equipment – such as a camera, scanner, screen and so on - to transfer various levels of detail or contrast from object to image. The amount of detail in an image is described by the resolution of the equipment, traditionally in line pairs per millimeter (lp/mm).
As specialists in real-time high speed digital signal processing, Astro Design have developed a number of 4K/8K products. The new IP-8030 will help broadcasters measure the resolution characteristics of a complete production system, including cameras and lenses, by capturing 8K feeds through a Blackmagic Design DeckLink 8K Pro capture/playback card and sending them into a computer configured for testing. It will also give TV stations, product manufacturers and rental houses the ability to test 8K workflows and products in real time.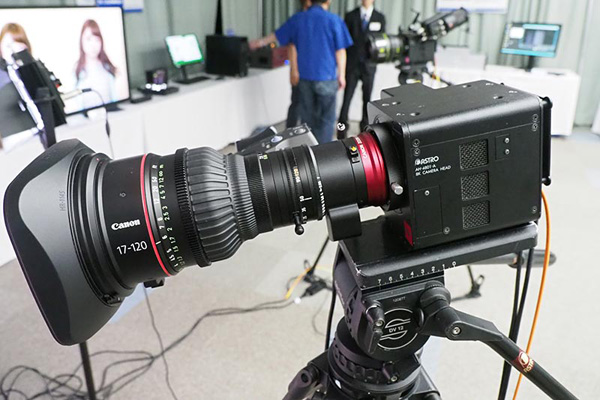 As well as high-resolution measurement systems, Astro builds recorders, converters and cameras (like the AH-4801 above) for 4K/8K video.
Jin Sato, leader of business strategies department at Astro Design, spoke about what led the team to develop this system. He said, "Broadcast producers would ask, 'What kind of camera should I choose? If attaching a lens and other accessories to the camera, would the resolution really be secured?' Up to now, these kinds of questions had to be answered, and decisions made, visually - through the eyes of someone experienced. This led to ambiguity, creating a demand for standardising such measurements using digital techniques, especially for high resolution cameras."
While it has been possible to measure MTF, it has been very difficult to adjust framing during a shoot without real-time analysis. "Implementing the DeckLink 8K Pro in the system makes it possible to capture 8K footage directly and measure it in real time while operating a lens," Jin said.
Before the DeckLink 8K Pro was released, this system supported resolutions of up to 4K. "Once 4K/8K broadcast got underway here in Japan, demand has increased for the system to support 8K. When we looked for suitable hardware, the DeckLink 8K Pro was the only option," said Yohei Adachi, project leader of R&D.
"In particular I found the DeckLink's ability to embed ancillary data onto SDI signals very useful. A camera and a lens communicate with each other – that is, the information for iris and focal distance can be sent from the lens to the camera. The DeckLink can receive such lens metadata embedded onto an SDI stream, saving the user the task of reading the data and adjusting the camera settings manually. The DeckLink also switches formats automatically as it reads the Payload ID - interface type, sampling structure, bit depth - on SDI so users don't have to think about whether they need 12G-SDI or 6G-SDI. The DeckLink simply recognises the difference between the signals coming in."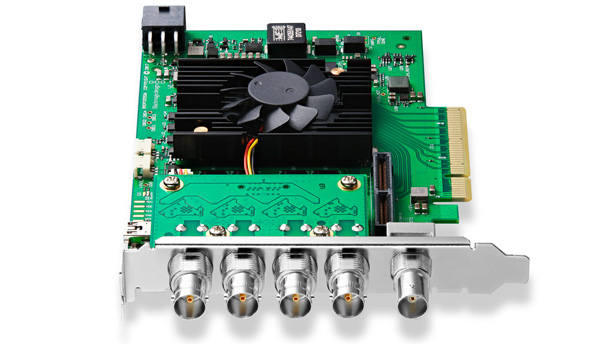 IP-8030 can be purchased in a minimal configuration, just the software application and license on their own, leaving customers free to choose the capture device based on their needs. For example, if a customer already has a DeckLink 8K Pro, they can use the card to capture the footage they want, while performing the analysis of the input video using the application.
Otherwise, if the customer doesn't need 8K support but is using Thunderbolt 3 equipment, other Blackmagic capture devices such as UltraStudio 4K Mini can be used for capture. Also, Thunderbolt support means customers can use their laptops or tablets.
"We would like to see these MTF values become an international standard. The more people involved in the video industry use MTF values, the higher the quality of their 8K content will be," Jin said. www.blackmagicdesign.com