Sony Builds 4K/HDR IP-Ready OB Truck for TRP's Racing Future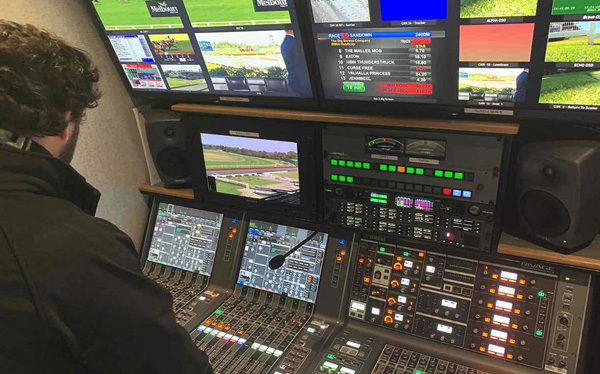 Thoroughbred Racing Productions (TRP) launched in 2008 with three HD outside broadcast vehicles, designed and built by Sony. Some years later in 2017, TRP hired Sony to build a further two OB units after winning the outside broadcast rights contract for South Australian events held by Racing Australia, the national industry body representing Thoroughbred racing.
More recently, TRP and Sony have been working on another truck, this time to replace the company's primary unit, completing it on a very short timeline. TRP Engineering and Technical Operations Manager Charles Cole said, "Continuing our relationship with Sony to design and build the replacement truck gives our outside broadcast work continuity and a consistent foundation. Because of that background, it was also more straightforward for Sony to meet the budget and timeline that had been set for theproject."
When the work was still in the planning stage, the SMPTE ST 2110 standard for sending digital video over IP networks had just been released and manufacturers were starting to release compatible products. TRP had to make decisions and preparations regarding their use of this standard.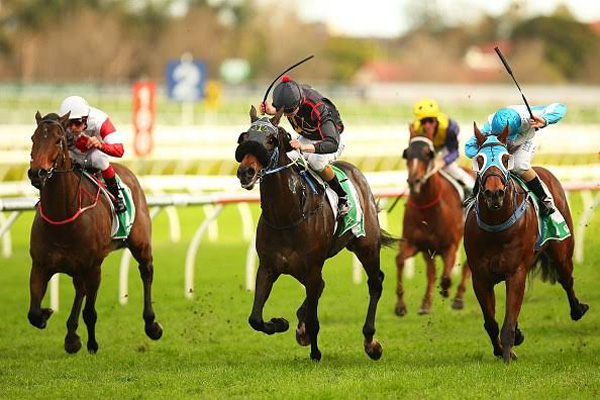 Charles said, "I supplied a basic floor plan for the equipment to be housed in a 14.6m trailer. Sony then designed the base chassis according to our request, which required them to build a vehicle with a useful working life of more than 20 years. Once the chassis design was approved TRP and Sony completed detailed layouts, and all stakeholders were consulted and asked for feedback before final sign off."
Flexible 4K/HDR Cameras
Kitting out the new truck involved the purchase of a fleet of Sony cameras, video switcher and large format preview and technical monitors. To meet the 20-year requirement, the cameras are all capable of 4K and HDR acquisition, and each has particular characteristics that are a good match for the kind of OB work TRP is doing now and into thefuture.
The Sony HDC-3100 is a HD portable system camera for fibre environments that can be upgraded to 4K with a Sony CCU. The HDC-3500 is similar but with 4K native sensors. The HDC-5500, a new camera, was purchased with optional software and licence for multiple speed slo-motion HD image capture at up to 8x normal speed.
The three cameras also support the Sony SR-Live workflow developed to support simultaneous HDR and SDR production. Video engineers can monitor and adjust both HDR and SDR images at the same time in a conventional HD SDR environment. Its operation format is S-Log3 and BT.2020, and its output formats include 4K HDR (PQ and HLG), 4K SDR, HD HDR and HD SDR.
IP-Ready Production
Although the cameras don't specifically address SMPTE 2110 yet, TRP's new Sony XVS vision switcher does. By supporting SMPTE ST 2110, the switcher can function as the hub of Sony's IP Live production system. 100G IP interface boards fully support ST 2110, and also new 12G-based SDI interface boards, which enable IP/SDI hybrid operating environments.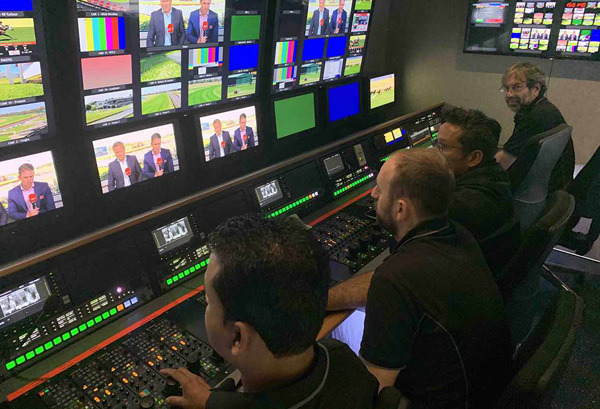 Aside from having to deal with the new SMPTE 2110 standard, other reasons that this project needed to be completed within a short timeframe included, not surprisingly, an upcoming race event, Sydney Spring Racing Carnival.
Charlie said, "We signed off the project in late 2018 and needed to take delivery at least six weeks before the Spring Carnival started in August 2019. The eight-month timeline was ambitious, but Sony committed to the build deadline. The Sony Beresfield manufacturing facility built the chassis and all components in parallel while their systems integration department designed the cabling.
"As soon as the racks were complete they were loaded with gear and lifted into position by crane before the TRP team arrived for acceptance testing and to set up at the facility. This project was completed without a minute to spare."
Centralised Monitoring and Control
With their new OB truck, TRP became the first company in Australia to employ the Axon Cerebrum control system. The team can now control inputs to the vision switcher, tallys, multi-viewer design and picture-in-picture displays, and monitor their power I/O, UPS (uninterruptible power supply) status and environment from a single software-defined dashboard.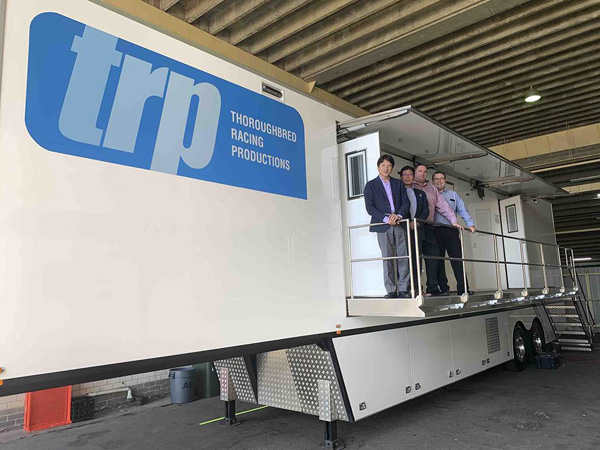 Here, as Sony hands over the new OB unit to TRP, you can se the external 'clamshell' walkway design.
Cerebrum is built on a database system, which is easier for its control software to manage, and controls Axon and 3rd party systems. Like the Sony equipment, it is IP-ready and compatible with about 160 different protocols.
Integrated into the physical build of the truck is an external walkway and weather-proof awning system – called a 'clamshell' design - that makes an internal hallway or walk-through unnecessary. All of the interior space is left available for the 14 operational positions and rack space, accessed from the covered walkway. The result is a unit that is faster and easier to deploy and pack up, and is also cheaper than a conventional 'expando' facility with expanding sides. pro.sony