Canon EOS-1D X Mk III Introduces 20.1MP Sensor, AF Precision, 5.5K Recording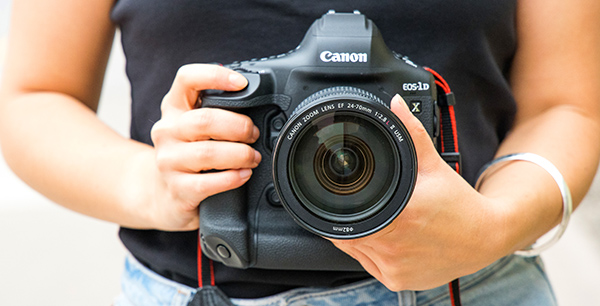 Canon has launched a new interchangeable lens EF mount camera, the EOS-1D X Mark III, upgraded to improve AF tracking performance, image quality and communication compared to the Mk II. It achieves shooting speeds up to 20 fps with AF tracking, and better light sensitivity in low-light situations or when long exposures are not possible. The AF sensor has 28 times the centre resolution of its predecessor for more accurate focusing on moving subjects.
20.1 Megapixel Full Frame CMOS Sensor
The EOS-1D X Mark III is the first camera with Canon's new 20.1 megapixel full frame CMOS sensor, developed for faster readout of image information and lower noise with the widest ISO range Canon has used in a sensor so far. The settings range from ISO 50 to ISO 819,200, to help capture clear photographs in more varied conditions.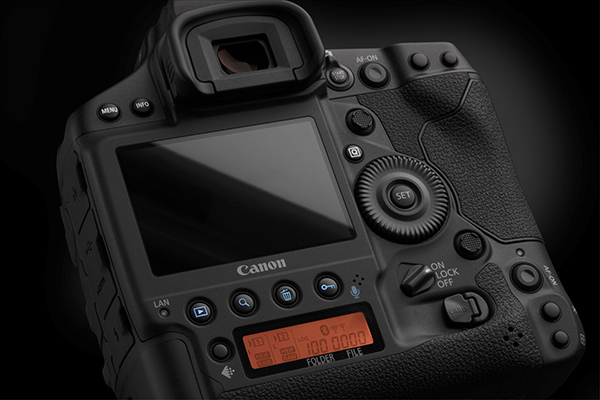 Although not one of Canon's Cinema EOS models, the EOS-1D X Mark III has features normally associated with cinema cameras, as well as some features that have not appeared yet in any of Canon's cameras. For example, it is the first non-cinema EOS camera with 5.5K 12-bit RAW video internal recording, capturing higher quality video as well as stills.
Also, it is the first camera to use a new High Detail Low-Pass Filter, which samples the light over a greater number of points to result in sharper, higher resolution images and prevent moiré. This filter plus the sensor's better noise handling means users can alter the exposure of images in post-production without noise affecting the dark areas of the images, making better use of the dynamic range than previous models.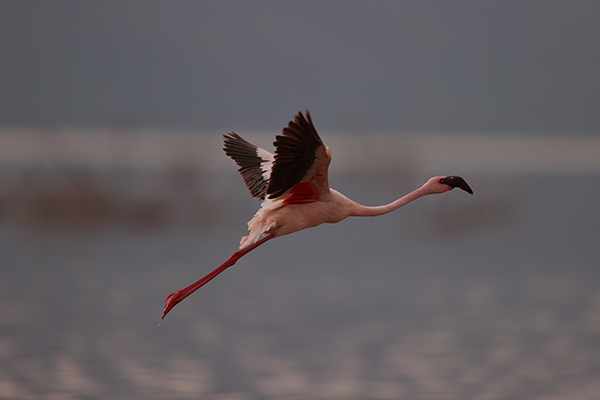 The 1D X Mark III is also the first EOS model to support the High Efficiency Image File Format - HEIF. Based on the HEVC codec, HEIF can produce images with 10 bits of data, saved in a file the size of a JPEG but carrying fewer compression artefacts. The camera uses a new type of memory card as well, CFexpress, that has write speeds about three times that of the previous fastest CFast cards, making it possible to record bursts of over 1,000 raw images.
High-resolution Video
Due to its sensor and processor, the EOS-1D X Mark III is notable as an interchangeable lens camera for its 4K full frame format and 12-bit RAW internal recording. RAW images contain a great range of colours and tones that can be extracted in post to produce high quality images. Similarly, the footage, when recorded as 12-bit CRM files at 5.5K (5472x2886), produces very detailed, oversampled 4K video.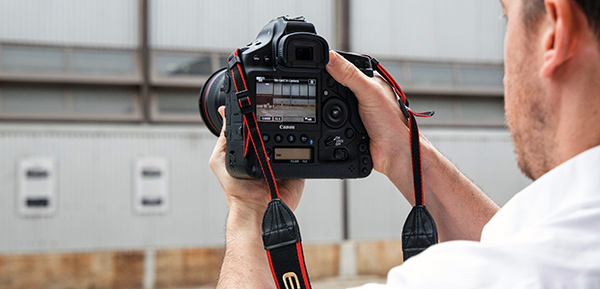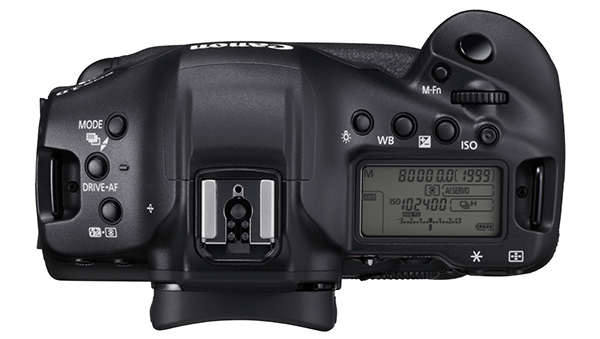 However, the camera can also record using Canon Log Gamma, captured as a 10-bit HEVC/H.265 file, giving many different options in post and editorial. The Canon Log Gamma curve captures the maximum dynamic range from the camera's sensor in a limited bit-depth video file, avoiding the need to record and manage RAW data. For faster file transmission, the EOS-1D X Mark III also records files in a MP4 container.
Autofocus and Tracking Upgrade
The camera has a new AF system and sensor with 28 times the centre resolution of its predecessor and three times the number of AF points - 191 selectable AF points including 155 cross-type points. It is based on the Canon EF mount, which takes a range of AF lenses. Due to the DIGIC 8 processor, focusing on subjects in a wider range of lighting conditions is possible, and shooting low contrast scenes, patterns, fine detail and diagonal lines is also more effective.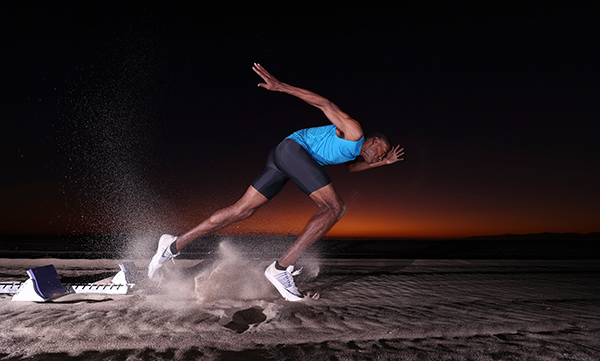 Using deep learning techniques, the camera's AF system can identify human subjects in various sports contexts, and focus on them at high speeds with an updated subject tracking system. The camera will lock on to a subject's head or face, where people's eyes tend to focus when looking at images, even when the subject's eyes are covered by helmets, goggles or other gear. A new Auto AF case setting tunes the AF settings to match the subject, making the AF system simpler to operate when following subjects that are occasionally blocked from view.
Related to using the autofocus system, the EOS-1D X Mark III is also the first non-cinema EOS series camera to support Movie Digital IS, which uses 5-axis stabilisation to compensate for a wide range of movements. The Canon EOS C500 Mark II, for example, has this functionality.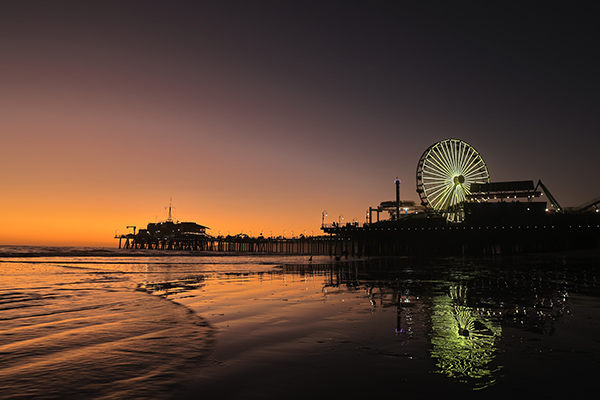 High Speed Imaging
The combination of the DIGIC processor, 20.1 Megapixel sensor, mirror system and shutter makes it possible for the EOS-1D X Mark III to achieve speeds of 16 fps. In Live View mode, the camera can shoot at even higher speeds, up to 20 fps, with mechanical or electronic shutter plus full AF. Live View displays the photographic sensor output in almost real time on the LCD screen. The photographer sees what the lens is seeing, including the effects of changes in exposure settings. Important for sports and wildlife photography, the optical viewfinder gives users a better connection to the subject, and a clear view without lag.
To achieve such fast frame rates, Canon has tuned the SLR mirror system to produce almost no mirror bounce – that is, the mirrors return to their positions as quickly and as precisely as possible, directing light to the camera's AF sensor to take readings faster.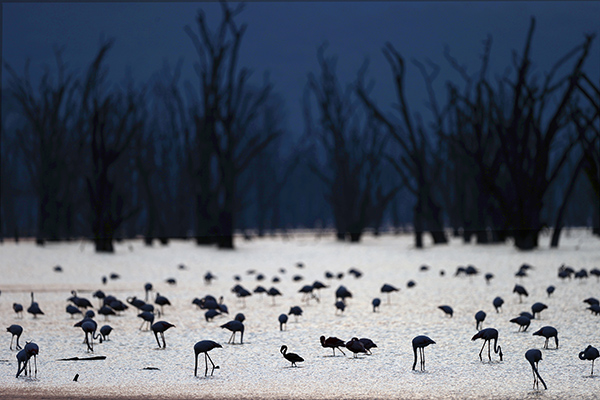 Content Delivery
The EOS-1D X Mark III is the first EOS-1 series camera with built-in Wi-Fi and Bluetooth. The Wi-Fi can be used for FTP, to connect via EOS Utility camera communications, or to connect to a smartphone. Its Bluetooth connectivity conserves battery power on long shoot days – using the Bluetooth Low Energy protocol and Canon Camera Connect, it automatically establishes constant connection to a smart device for image review, sharing and remote Live View shooting.
The camera's built-in GPS captures location data to images, which is especially useful for travelling photographers, sports coverage and following wildlife. The camera transfers data faster than the speed of the EOS-1D X Mark II when using the built-in Ethernet, or the new optional wireless WFT-E9 file transmitter. Combined with the simpler network set-up, these transfer speeds help improve professional workflows.
Package
Like the other EOS-1D series cameras, the EOS-1D X Mark III has a weather-sealed magnesium alloy body with illuminated buttons to help users working in dark or dimly-lit conditions. Extra control for selecting AF points has been built into the AF-ON button, so that the photographer can change AF points on-the-fly, per composition, and keep focus-related kit in the camera. Battery life, based on the same LP-E19, is also improved and allows 2,850 shots per charge.
The EOS-1D X Mark III will be available from Canon's online store and retailers from February 2020, and will be supported by Canon's 5-year manufacturer warranty. www.canon.com