Cooke S7/i Full Frame Lenses Bring IMAX Close-ups Closer for 'Cuba'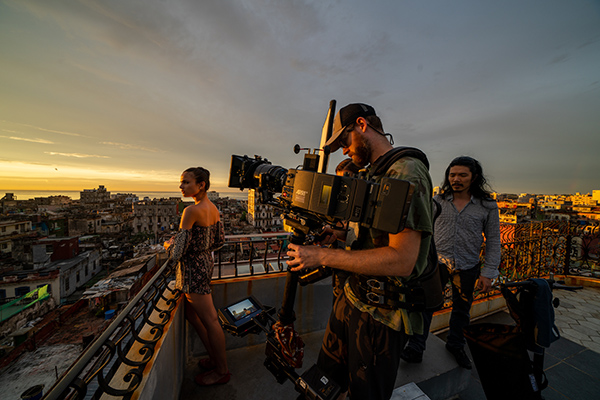 Documentary director and cinematographer Peter Chang is recognised for his IMAX and giant-screen work on 'Jerusalem' and 'America Wild: National Parks Adventure'. His most recent film, titled'Cuba', has won the Best Documentary award at the 34th Annual Fort Lauderdale International Film Festival.
The first time Peter used Cooke S7/i large format lenses on a project was in early 2018, when he tested them for giant-screen use. Based on those results, he used them frequently on the final shoot in 'Cuba'. Since at that stage the production was composed mainly of narrative sequences, he broke with the convention of avoiding close-ups for IMAX and giant screens.
"'Cuba' focusses on the beauty, spirit and character of the country and its people," said Peter. "One of the primary stories in the film centres on a young ballerina. I was really looking forward to using the Cookes because we knew we would be shooting on stage with challenging theatrical stage lighting – and also breaking that giant-screen, IMAX norm of not using any close-ups. So that's exactly what we did. We shot some close-ups of her face, and they came out beautifully."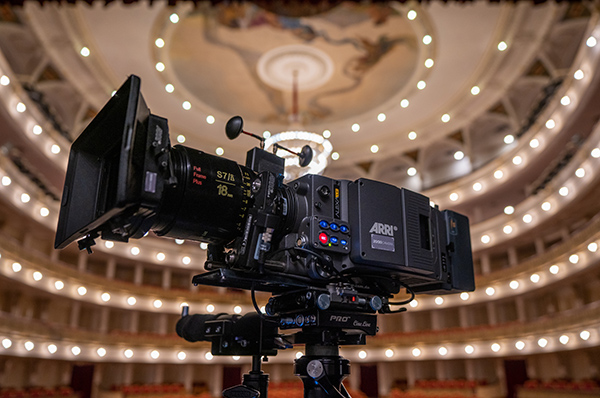 Projecting Beauty
However, shooting and framing close-ups for such a large image creates technical challenges related not only to size but also to how it will be projected.
"IMAX has flat screens that are typically used for 3D, but you also have to consider dome theatres where the audience is looking at the bottom half of a 1.43:1 [IMAX film aspect ratio] image with the rest of it overhead where people are not typically looking," said Peter. "A close-up has to be framed in that bottom half or third of the image. Furthermore, with an image as big as we're projecting – at times, 90ft x 65ft or more – a close-up can be rather jarring because you can see a lot of the imperfections on people's faces, the makeup on their skin and blemishes that can be unattractive, but I wanted to see how far we could push it with our ballerina to gain more intimacy."
Peter and his co-DP Justin Henning, had the full set of 12 S7/i lenses at their disposal. "I used the lenses with the ARRI ALEXA LF camera, which is a remarkable combination," Peter said. "It produces a cinematic, dreamy look – smooth and gentle, but still crisp and sharp. Cooke lenses have always been very flattering with faces and people, so for the portrait-oriented sections of the film this pairing was magical."
Justin Henning also felt the Cooke S7/i primes were the right choice for the project. "The lenses were very sharp, which is extremely important at the resolutions and IMAX screens we are shooting for, while maintaining a creamy bokeh and very pleasant roll off," he said.
Warmth and Balance
Use of the Cooke S7/i lenses for the character scenes worked out very well in terms of making Cuba an engaging film for audiences.
"The lenses are slightly warmer than other comparable lenses, which makes the skin tones look gorgeous. For a similar reason, the patina of Havana and the extra warmth of the Cooke lenses also paired really nicely together," Justin said. "Because we were shooting for IMAX our lensing was typically very wide – usually around 18mm. Nevertheless, the combination of the Alexa LF and the S7/i lenses gave us a nice separation between our subjects and backgrounds.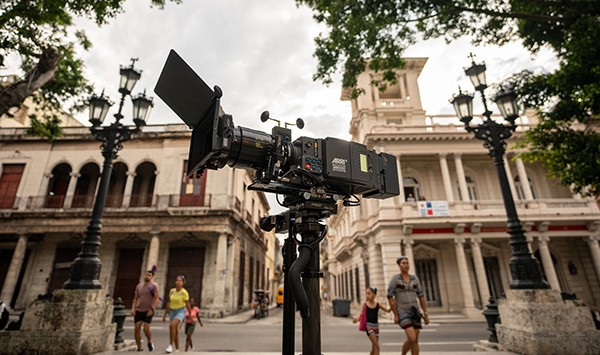 "Otherwise, the IMAX format thrives on the environment that surrounds your subjects. In that way, it is an incredibly immersive format. The trees over their heads, the buildings that flank them on either side as they walk down the street — these things all serve as secondary characters in the film. Consequently, balancing the intimacy of character and the surrounding environment is one of the main challenges shooting for IMAX.
Shooting with Flare
Justin "But actually, what I loved most about shooting with the Cooke S7/i lenses is the familiarity they gave me. I've shot on Cooke lenses for years, starting with the Speed Panchro, then the S4/i and most recently, a lot of work with the new SF [Special Flair] Anamorphic/i lenses. On 'Cuba' I had the opportunity to shoot on the Alexa LF in full frame for the first time. It was a treat for me to see how the S7/i lenses maintain the 'Cooke Look' that I have grown accustomed to over the years, even on this new full frame camera system."
Peter likes the way the lenses flare, which he says is an important factor in any lens. "In challenging backlit situations shooting into the sun, the flare is beautiful and natural, adding to the sense of depth and volume," he said. "I tried to exploit that quality in the flares while shooting certain scenes, like when the ballerina trains on the beach as the sun is setting."
"I've been working on this project since December 2014, which gave us a chance to look at all the new acquisition systems available," said Peter. "We used a total of 18 different digital camera formats in the capture of this film."
Since its win at the Fort Lauderdale Film Festival, the film is scheduled for wide release in 2020. It was selected as the opening night film and received many positive reviews, including from members of the large Cuban American population of south Florida. Cuba has begun releasing to museums, educational institutions and other giant screen and IMAX venues. www.cookeoptics.com