Cooke Anamorphic/i SF Lenses Capture Precision Metadata for 'Pinocchio' VFX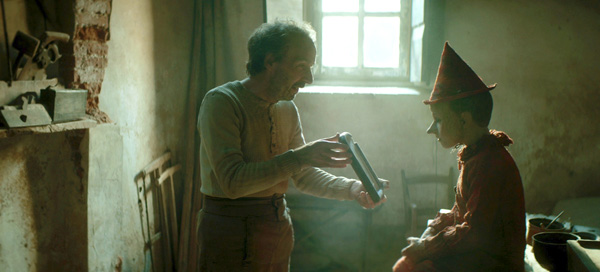 DP Nicolaj Bruel and director Matteo Garrone worked together on the live action Italian language feature film 'Pinocchio', a new adaptation of the classic fairy tale about a wooden puppet that is brought to life. The production had key demands to fulfil on several levels. "First, the director Matteo was taking on a beloved Italian tale as the basis of the original story," said Nicolaj.
"Second, we had to strike a balance between the dark aspects of the story and still make it a family movie – scary enough, but not too scary for children. I think children are far more sophisticated than we often given them credit for, and can understand and enjoy a filmic language of contrast and colours. Darkness itself doesn't scare them."
Dark Stories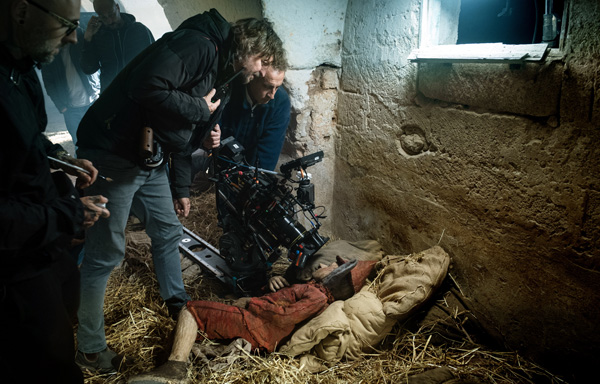 Furthermore, the character required a fair amount of effects work to achieve. Much of it could be handled in-camera with prosthetic make-up, but it also needed some essential 3D work in post.
Nicolaj and Matteo shot the project on the ARRI Alexa Mini using Cooke Anamorphic/i SF lenses. They had first worked together a year earlier on the 2018 feature film 'Dogman', an award-winning film, using the same combination.
"'Dogman' was a relatively small film with a dark, gritty story shot in a handheld, documentary style. I wanted to bring a cinematic look to it as well, to find some beauty within a rough environment," Nicolaj Bruel said. "I decided to use the Anamorphic/i SF lenses for the first time, and for that project they gave me just what I wanted, bringing a touch of charm and creaminess to the darkness, while coping really well with low light and hard light sources.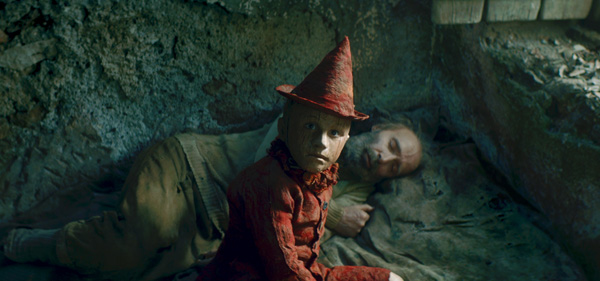 "'Pinocchio', although very different in story matter, is another relatively dark tale, so we decided to use the Anamorphic/i SFs with the Alexa Mini again to help put warmth and emotion into the darkness. Geppetto lives in a very poor environment, and carves Pinocchio in response to his poverty – he wants a son but he also needs to put food on his table. I love the way these lenses portray human skin. I feel they help me take away that sterile feeling digital capture can leave you with. I also added a little extra diffusion for an even more romantic look," he said.
Lights and Lenses
Matteo had access to the full set of lenses, and found his favourites were the 65mm MACRO and 40mm lenses. "I loved those lenses – normally you'd go for a longer lens for close ups, but we liked to use the 40mm which gave a very nice intimacy with the actors. The look was particularly great on Benigni's face, and it was a great treat to be working with him," he said.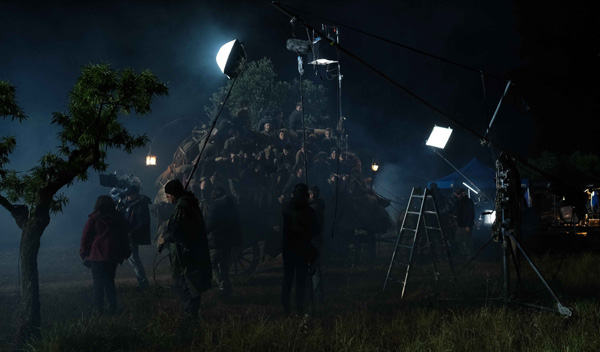 The versatility of the lenses made the most of a simple but effective lighting design, and helped Nicolaj to facilitate the director's instinctive way of working. "Matteo likes the freedom to experiment and diverge from the plan if he can see a more interesting set-up or a better approach to a scene," said Nicolaj.
"We had a fairly simple lighting set-up. For the bigger nights we had 4k balloons on a lift mixed with tungsten 20k's for a blue and yellow moonlight mix. The interiors were mainly lit with small LEDs and Sky Panels, and we could move those around easily. The Anamorphic/i SF lenses had no trouble with any of the set-ups, performing well both in shadows and under strong light sources."
Lens Metadata Capture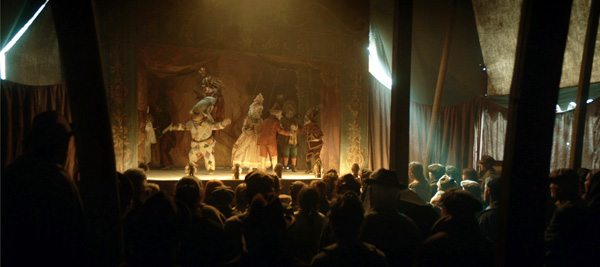 While much of the VFX work was done in-camera with impressive prosthetic make-up designed by Mark Coulier and his team, Nicolaj recorded the /i Technology lens metadata throughout the shoot to supply to London-based VFX house One Of Us for additional VFX work. Using this metadata system automates the collection of critical lens data from cameras for every frame of video, and supplies it digitally to post-production teams. The process is faster and more accurate than collecting the data manually, and eliminates guesswork in post.
"We have had similar metadata delivered to us with image sequences before, but on this project, we were fully in control of the workflow from start to finish for the first time. We were able to properly integrate the /i Technology data into our pipeline," said Theo Demiris, VFX Supervisor, One Of Us. "It's essential for us re-create the exact movement and properties of the camera in the digital world.
"Having access to all of that information from the shoot meant that we could very quickly solve the camera and recreate it with precision." Theo and his team found that the most useful lens data elements were Focal Length, Focus Distance – which is dynamic and changes per-frame – Lens Model and Lens Serial Number.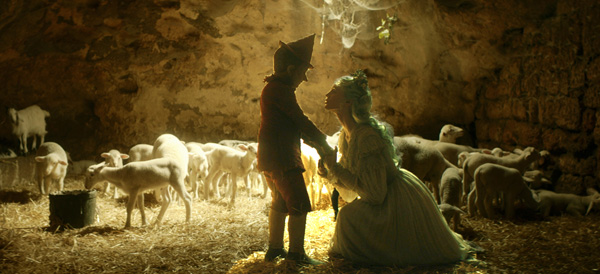 No Lies
"The real benefit of having all of that data baked in with the images is that it never lies or misleads you," said Theo. "Any other technique is prone to error. You can rely on handwritten data sheets taken on-set but people are often tired and make mistakes and, of course, it takes time. Time to write out the values, time to dig them up and log them, time to access and then use them. Knowing that there is an entire database automatically recorded and easily accessible by all members of the team meant less time organising and more time making beautiful images."
Every shot that needed digital enhancement layered on top of the prosthetics captured in the camera had to be very precise in order to create an invisibly blended image. A good example of this was the scene in which Pinocchio's nose is growing.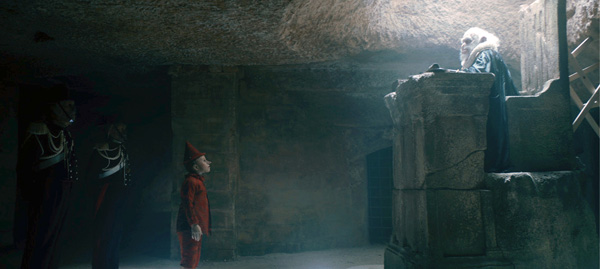 "We had to perfectly track the camera movements as well as Pinocchio's head and torso in order to then replace the nose and parts of the head in a convincing way. The result is a mixture of prosthetics and VFX that is well integrated enough to make it very difficult to tell where one ends and the other begins," Theo said. "Having experienced this workflow and the level of data available, it's really hard to go back to projects that aren't set up in the same way."
'Pinocchio' was released in Italy in December 2019, and recently featured in the Berlin International Film Festival 2020 held 20 February – 1 March. www.cookeoptics.com Images Greta de Lazzaris.