Canon EOS R5 to Record Full-Sensor 8K 30p Video with AF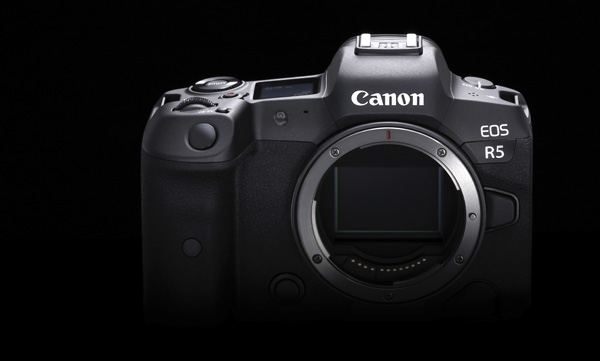 The Canon EOS R5 can record video at 8K, which includes using the full width of the sensor at up to 30p. In all 8K modes, the EOS R5 will support the Canon Dual Pixel CMOS AF – a sensor-based, phase detection Auto Focus (AF) system. The EOS R5 is now able to recognise animals as well as people when using AF, including dogs, cats and birds, and relying not only on the eyes of the animal but also the face and body for situations when eyes are not visible.
Canon's Dual Pixel CMOS AF carries out phase-detect autofocus from the main imaging sensor by splitting each pixel into two light-sensitive photodiodes, and each half picks up light independently through its own microlens.
Light passes through the lenses to the diodes, the processor analyses each diode's signal to focus and then the signals are combined to record the image. In short, each pixel on the sensor has a dual role. On other types of sensors, in contrast, one set of pixels is devoted entirely to focussing and another to recording the image, but none does both. In the Canon imaging sensors, about 80 percent of pixels have a dual role.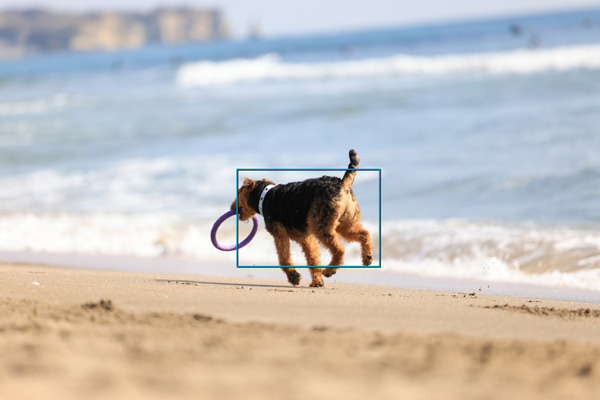 This system is useful for video in particular because focussing can be done without zooming the lens in and out, making it quicker. It can also improve your ability to maintain focus on moving subjects – users can manage focussing, and switch between subjects, while shooting by using the touch screen in Live View mode.
The EOS R5 specifications that Canon announced earlier on include dual card slots, a 5-year warranty for purchases from authorised local dealers, and speeds of 12fps when using the mechanical shutter and 20fps with the electronic shutter. Canon has also developed a new in-camera image stabilisation system that works in combination with the stabilisation in the user's lens.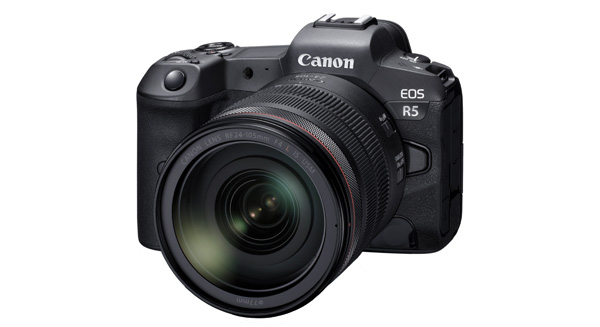 Users who want to put their images in the cloud can do so by automatically transferring image files from the device to the image.canon cloud platform, after connecting to a Wi-Fi access point that has been registered in advance. This cloud platform will launch in April 2020. There is still no estimated release date available for the camera. www.canon.com