Sony VENICE and FX9 Upgrades Expand HDR, Monitoring, Recording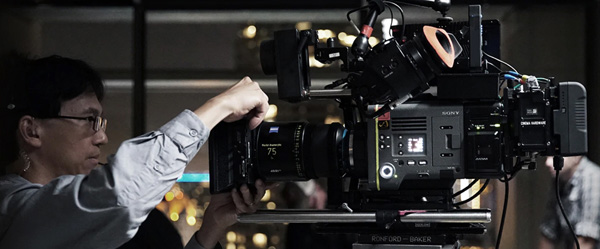 Sony VENICE
The upcoming Version 6.0 firmware upgrade Sony has planned for their digital motion picture camera VENICE, and Version 2.0 firmware for the PXW-FX9 full-frame camcorder, will add monitoring options with high frame rates for VENICE, and expand shooting and recording capabilities for the FX9. VENICE firmware v6.0 is planned for release in November 2020, and Version 2.0 of FX9 firmware v2.0 will be available in October 2020.
Since it launched in 2017, VENICE has been used to capture about 200 theatrical, broadcast, cable and streaming releases, including HBO drama 'The Plot Against America' and 16 other series premiering in March and April 2020. The full 6K resolution of the camera can be recorded directly in X-OCN (16 bit eXtended tonal range Original Camera Negative) file format, or XAVC 4K can be captured onto SxS cards, sampling from the 6K resolution of the sensor. According to Sony, regular firmware and hardware updates have contributed to wide adoption of VENICE.
VENICE can exceed Rec. 2020 colour space, resulting in a colour range wider than DCI-P3, allowing LOG gamma encoding (S-Log3) and ultra-wide colour space for grading. The new VENICE v6.0 firmware allows users to monitor 3D LUT looks by feeding them to the camera viewfinder, improving users' ability to monitor picture quality on-set. It's possible to import Advanced Rendering Transform (.art) files, which can be generated by Sony's RAW Viewer software from users' own 3D LUT files. Once a 3D LUT has been created in the RAW Viewer or in grading software, this file is converted to an .art file in Sony RAW Viewer, and then imported into VENICE.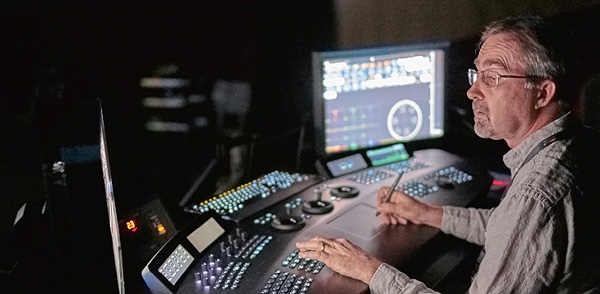 Technicolor Looks
Sony is also collaborating with colour scientists at Technicolor to create a new look library especially for the VENICE camera, which will be available online as a resource. Some DPs may want to access Technicolor's established film print emulation looks because, after years of watching Technicolor movies, those looks are already very familiar to viewers.
Another ability in the new firmware is simultaneously composing for multiple vertical and horizontal aspect ratios within the same composition. Sony now makes 9:16 and 1:1 frame lines available as pre-sets, and users can then add up to two extra custom framelines. With this functionality, cinematographers can take advantage of VENICE's large sensor size to shoot for multiple deliverables, and shoot content intended for smart phones, specific viewing environments like installations, small social media displays and so on.
Some other changes in VENICE 6.0 are those made to the HFR capabilities. The camera now records up to 72 fps at 5.7K with 16:9 aspect ratio, and 110 fps at 3.8K 16:9, which makes slow-motion post-production simpler, especially for fast turnaround TV drama workflows. VENICE will also record up to 72fps at 4K in 6:5 mode for production using anamorphic lenses.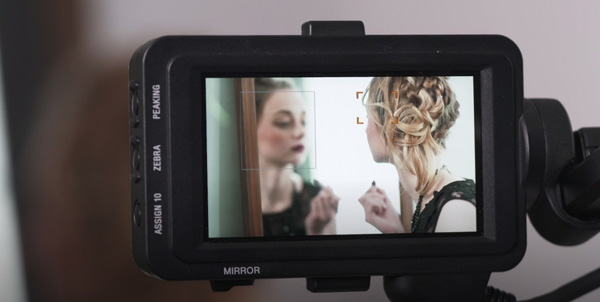 FX9 touch screen operation for focus control on the viewfinder.
Gyro information is also recorded in the image metadata now, so that VFX teams can reference the camera's tilt-and-roll data, and genlock and timecode status is added to on-screen displays. Zeiss eXtended Data functionality, which Sony supports, can be used with Fujinon Premista Series lenses. When shooting anamorphic you can assign de-squeeze on/off switching to a user definable button.
PXW-FX9 Flexible Recording
The Sony PXW-FX9 was launched in 2019 as a full-frame camera with the same form factor and workflow of Sony's FS7 and FS7 II cameras for run-and-gun, documentary and independent productions, suiting a different market to the VENICE. FX9 has the colour science of VENICE and auto focus from Sony's Alpha interchangeable lens camera, for users that need a small camera.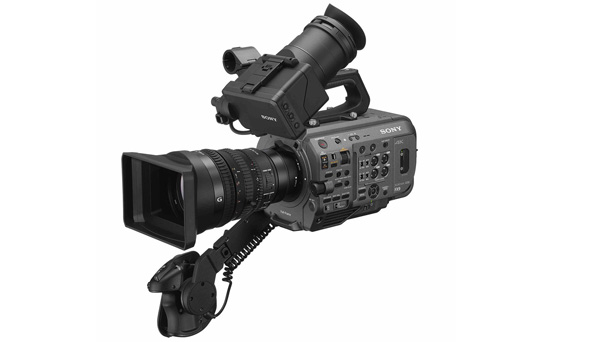 Sony PXW-FX9
The camera's new version 2.0 firmware supports 4K 60p/50p recording through oversampling from a 5K cropped area of the 6K sensor. Version 2.0 also enables output of a 4K 16-bit RAW signal to an external recorder, using the optional XDCA-FX9 extension unit. Because of its wireless networking capabilities, the XDCA-FX9 has lots of applications but one of them is directly outputting 16-bit RAW signals using a third-party external recorder. This additional bit depth beyond the camera's internal 10-bit recording is useful for projects that have complex post-production workflows.
One of the FX9's updates related to the XDCA is 6G output over SDI, supporting RAW video in frame rates up to DCI 4Kp60 and up to DCI 2Kp180. Consequently, the Atomos Shogun 7 has now been updated to support RAW recording from the FX9. This new 6G SDI out also supports slot-in wireless audio receivers.
FX9 Version 2.0 firmware will improve the camera's operability with Eye AF, and touch screen operation for focus control and menu settings on the viewfinder. Eye AF detects a subject's eyes when the shutter button is half pressed, then tracks them in the continuous AF-C mode. It helps the user concentrate on the subject during a shoot instead of the focus.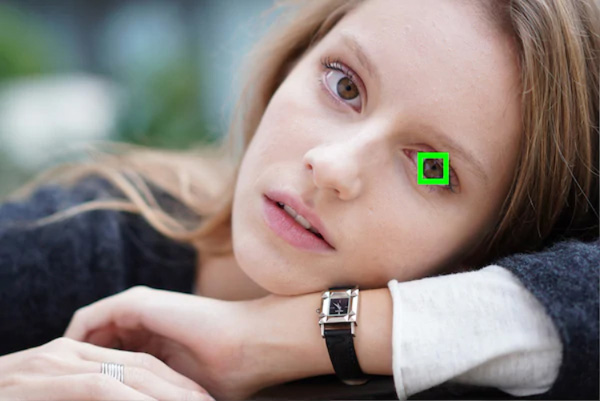 Eye AF detects a subject's eyes when the shutter button is half-pressed.
Other new recording options added with FX9 Version 2.0 are 180 fps full-frame HD recording, 4K (4096×2160) DCI recording, and a HDR shooting function recorded in HLG. FX9 can record HDR using S-Log3, capturing more of the dynamic range from the sensor for colour grading, or HLG for quicker turnaround without grading.
User have more gain settings, and can load their own 3D LUTs. It is possible to import LUTs files from an SD card and store up to 16 files on the FX9's internal memory and switch between them as needed. This is particularly useful for shooting in S-Log3 (as above), allowing you to preview on camera whatever custom look you create.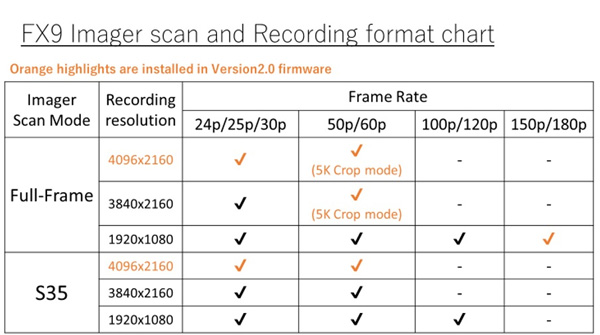 More Updates - Live and Remote Capture
To support news capture and live productions, the PXW-Z450 4K 2/3in shoulder mount camcorder will be available in a production package called PXW-Z450KC that will include an 18x zoom 4K lens, viewfinder and microphone with expected availability in August 2020.
By early 2021, Simple Live Streaming support, which is an RTMP/RTMPS FHD capability, is expected for the Sony 4K handheld compact camcorders PXW-Z190 and PXW-Z280. It is used to live stream and upload content direct to video sharing sites and social media platforms from anywhere. Destinations include YouTube Live, Facebook Live and Vimeo, and to add basic production values like multi-camera switching, titling and effects, the MCX-500 panel has 3G-SDI, HDMI and composite video inputs plus a dedicated downstream keyer. It is compact, made for a single operator or small team.
Coming in the second half of 2020 are two multi-camera remote control panels for system cameras, Master Setup Units MSU-3500 and MSU-3000, made for camera configuration and maintenance. Both have a 7-inch WVGA LCD touch panel. The MSU-3500 is a half rack, vertically oriented unit while the MSU-3000 is horizontally oriented and full rack-width. pro.sony