Cooke 5/i Lenses and Alexa Mini Bring Cinema Style to HBO's 'Insecure'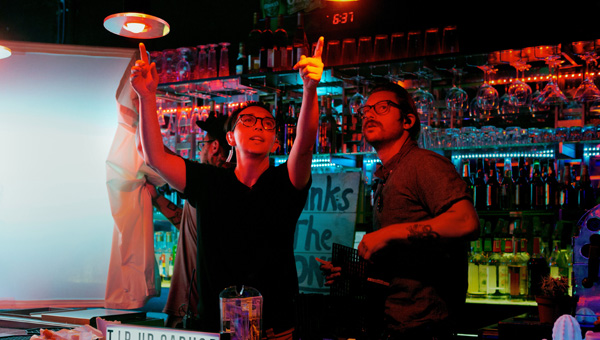 Lead DP Ava Berkofsky and Director/Executive Producer Melina Matsoukas together created a special cinematic look for the second season of HBO TV series 'Insecure', although neither Ava nor Melina had much experience in television production. "After Season 1, the creative team wanted to change the look," Ava said.
"I hadn't done much TV before, but had shot a number of features, and when I was interviewed, I guess the team liked my ideas — to give 'Insecure' a more specific, contemporary look." Their filmic styling was successful into the third season as well, earning Ava a Primetime Emmy nomination in the Outstanding Cinematography for a Single-Camera Series (Half-Hour) category for Season 3 episode 5, 'High-Like'. The show's Season 4 premiered on 12 April.
Outside Obvious
'Insecure' follows the experiences and tribulations of a modern-day African-American woman living her life in Los Angeles. "This was also Melina's first foray into TV, but with her hands in so much of the culture and art of LA and its black community, I knew that I could really explore the style, feel and colours of an LA that most people don't think of when they hear 'Los Angeles'," said Ava.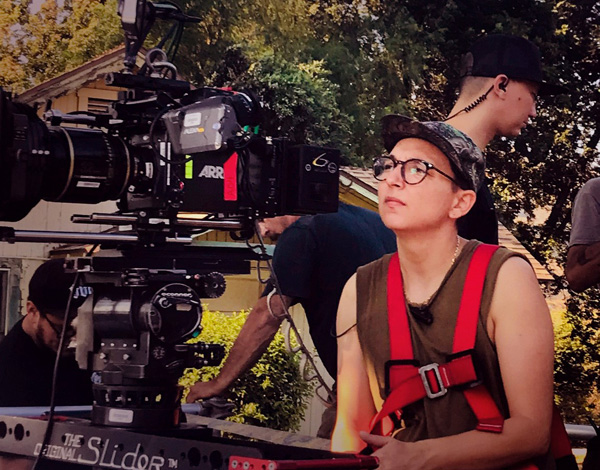 DP Ava Berkofsky
One of her ideas was to look outside the obvious lens choices for a half-hour TV series, which typically use compact zoom lenses. Her investigation led her to the Cooke 5/i T1.4 series of prime lenses to use with the ARRI Alexa Mini. The production hired two of the cameras and two kits of nine focal lengths, ranging from 18mm to 135mm, from Keslow Camera in Culver City. Although often shot as a single-camera show, Ava made use of both cameras as much as possible. www.keslowcamera.com
"I felt that 'Insecure' was different than anything I had seen before on TV. Its style, themes and preoccupations are unapologetically black, from a first-person perspective, and show how LA is lived in. This was very much what Melina and I discussed when I was first brought on to execute the change," said Ava. "The Cooke 5/i lenses became an important part of its stylish look, right from the start of Season 2.
Defining the Look
"I tested a lot of different lenses for the project, and I was surprised by the Cooke 5/i's. I had often used the S4/i primes for commercial work but initially I didn't think Cooke lenses would be right for this project. The 5/i's were slightly bigger than what I wanted for the Alexa Mini, but they turned out to be so perfect for the look I was trying to find, and they really weren't overly big. I didn't want to use too much diffusion or bring out the digital sharpness. What I got was a gentleness that fit in with our visions of the look of the show."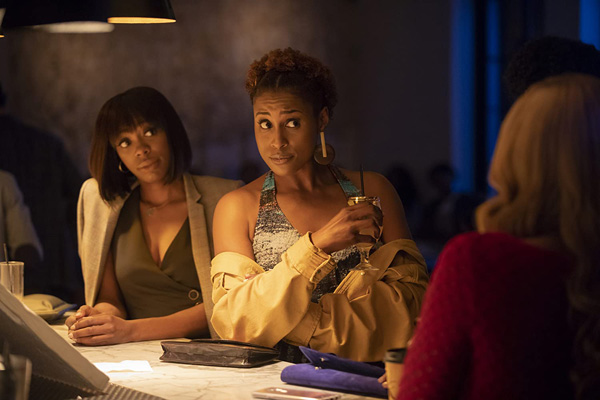 She chose specific focal lengths for different aspects of 'Insecure'. For breaking the fourth wall, when the heroine Issa Dee talks to herself in a mirror, Ava shot with the 5/i 32mm at 3.5 feet, just above the eyeline. But for most of the storytelling, she found the 65mm was her lens of choice.
"The 5/i series is such a thorough set and they're matched so well, even the 135mm," said Ava "We would bounce all over the place, always trying to figure out how to compress space, but I was always able to make a choice between focal lengths that gave me a consistent look."
Ava went into Season 2 with a handful of LUTs from the previous season and, working with colourist Dave Hussey from Company 3, created six or seven more for the show's new look. "I didn't have a DIT on set the entire time, but it was less of an issue than I thought it would be," she said. "I just got used to the workflow. I would get the LUTs loaded into our recorder, a Convergent Design Odyssey, for viewing and that was it."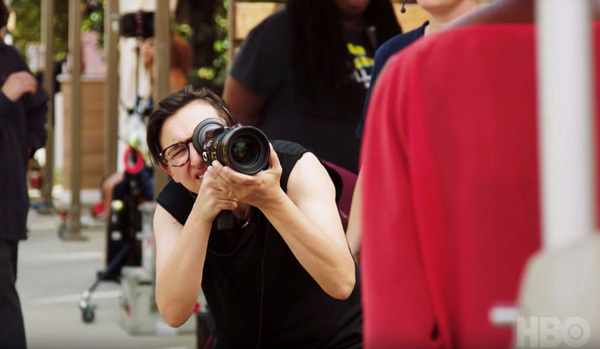 Tones, Shadows and Colour
"For Season 3 and overall, when using the 5/i lenses at a wide 2.8 or 2.0 aperture to separate actors from the background, I never had to use diffusion for people. The lenses are really gentle and beautiful on skin tones, and it's nice having that extra 1.4 that stood up, unlike older lenses. They really are great for modern TV, but have a cinematic feel that really shows through when you're just augmenting existing light."
Ava's lighting was colourful, inspired by fashion and music video culture that fills out the spaces. "It's not a gritty south LA/Inglewood look that we're used to seeing on TV. It's more naturalistic and darker, especially when compared to Season 1. I try not to overlight – I don't think you need to when shooting people with darker skin tones. The lighting draws out colour, all of which goes back to Melina's vision and our original discussions."
In post, Ava and Dave Hussey worked together through the grading sessions. "On Season 4, the second DP Michelle Lawler would work on her episodes, while I looked after the scope of the show episode-to-episode. Certain things become easy to shy away from when you're working quickly in post, but that I didn't want to lose, like keeping dirty shadows and not indiscriminately brightening images. I try to keep pushing myself and the team. It's easy to ignore that particular element of that certain look - nevertheless, it's important to keep the show's personality." www.cookeoptics.com