Sony Venice and Cooke S7/i Lenses Make a Perfect Match for 'Dead to Me'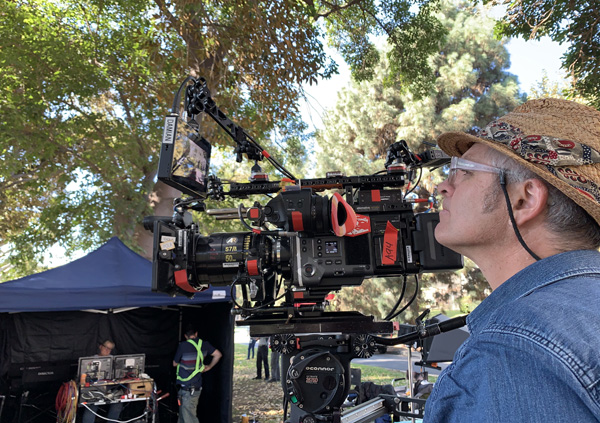 After Season 1 of the Netflix original series 'Dead to Me' met success, the show's creator and showrunner Liz Feldman wanted to upgrade its look and production values for the second season. Cinematographer Toby Oliver, ACS, joined the production, shooting the action on Sony Venice cameras in 6K mode, and worked during pre-production and the shoot to make sure the two actresses starring in the show looked their best on screen.
'Dead to Me' is a black comedy about a strong friendship between two women with contrasting personalities. Toby said, "Liz wanted to maintain as much of the overall look of season one as possible, but also wanted the main actresses to appear warmer on screen. To improve the photography compared to the first season, I decided that the Cooke S7/i Full Frame Plus prime lenses would give Liz exactly what she was looking for.
Lens Testing
"I've used Cookes a lot over the years, and they are quite flattering, especially for close-ups. There's just something about the 'Cooke Look' that makes actors look really good on screen – it gives the skin a nice glow." Toby chose to use all of the full-frame sensor of the Venice, and as this would be his first full frame project, he carried out a range of lens tests at camera and lens supplier Alternative Rentals in Los Angeles.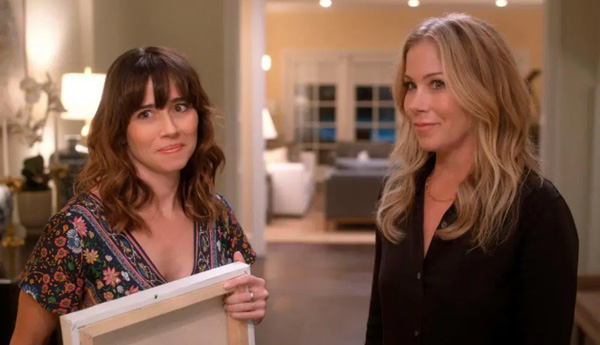 "For my own tests and to do my due diligence, we shot a model at Alternative Rentals using all the full frame lenses that were available on a Sony Venice," he said. "From a technical standpoint, I wanted to see how each lens compared to the others, particularly in terms of sharpness and breathing.
"I needed to find lenses that were ergonomic for the ACs as well, and came in a full range of focal lengths and were readily available. From an artistic standpoint, I wanted the best look for the characters. The lenses with everything I needed were the Cooke S7/i Full Frame Plus primes." Later, when it came time to do the main test with the talent, Toby said, "The test with the ladies looked great. I knew that the Cookes would give Liz the look she was looking for, and they did."
He also remarked that because the lenses had only recently been introduced ahead of the shoot, Alternative Rentals had needed to go out of their way to procure as many lenses in the S7/i range as were available in time for the 10-episode production schedule. "My kit started with a single set of Cooke S7/i lenses ranging from the 25mm and went all the way up to the 135mm," said Toby.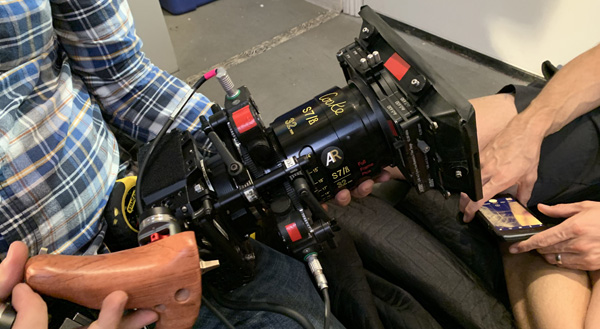 That gave him seven prime lenses – 25mm, 32mm, 40mm, 50mm, 75mm, 100mm and 135mm – in the main set, plus duplicates of the 40mm, 50mm, 75mm and 135mm for use on two, and sometimes three, Sony Venice cameras. He said, "The Venice and the S7/i full frame lenses make a great combination, especially when working with a more mature cast. I had flexibility in lens sizes and when I needed a second set or just some extra lenses, Alternative Rentals delivered.
Not So Sharp
"I knew that I was going to get the same matched results with each specific focal length from various sets. With the Cookes, I had more flexibility, but they also gave me an edge in making the actresses look good, while keeping the overall tone continuous from season one to season two."
The Cooke S7/i full frame lenses also helped deal with the extreme sharpness of the 6K image – one of the downsides of digital cinematography. "You don't want to have to fight that overly digital look entirely in post. You want your lenses to help you. The Cookes allow an element of gentleness, without the image looking soft," said Toby.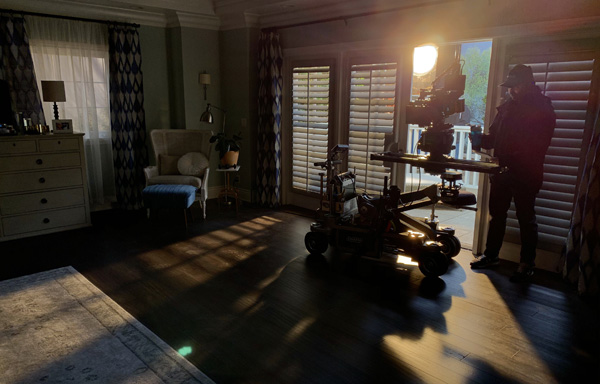 Before shooting, he and the series' colourist, Tim Vincent of Technicolor, looked at the test shots together and set up the LUTs for on-set monitoring and dailies. He also kept in close contact with Tim during the grade, reviewing his grades and giving notes, with dialogue back and forth for the first few episodes – as well as comments from Liz Feldman – to give Tim a grading style for the show.
Unexpected
Commenting on his first full frame project, Toby said he found it interesting to work in a new format where what you get is slightly different than what you expect. "Lenses come across wider than in 35mm format, which gave us a different field of view," he said. "I'm mainly using the 75mm prime for close-ups and medium shots. For wide shots, I mostly choose the 32mm and 40mm.
"When shooting a black comedy, you're not going to go to extremes from scene to scene, so I haven't used the 25mm or the 135mm as much as the others. The bulk of the shooting is within a fairly narrow range of focal lengths, 40mm to 100mm, except for special moments."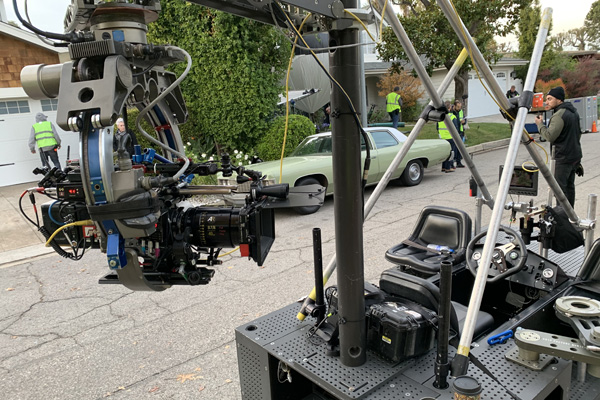 One factor that Toby found very useful was Cooke's /i Technology system that collects detailed lens data during shooting. "While the Venice was automatically recording this data from the lenses for the VFX supervisor and artists, I would use this data daily on the shooting monitors as well," said Toby. "That way I would have all the details of the lens, including size, iris, distance and other lens parameters along the edges of the monitors. That direct feedback of the iris right on the monitor is very useful, especially as I control the iris, so I don't have to rely on hand-drawn numbers on the control." www.cookeoptics.com