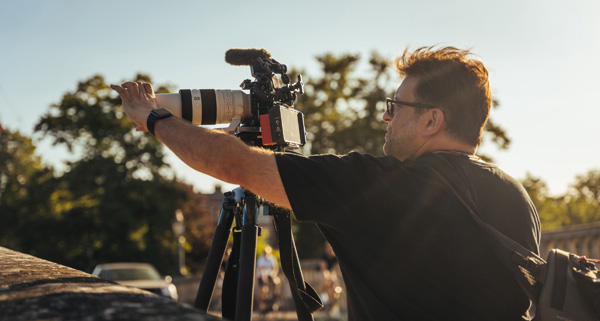 The Atomos Ninja V HDR monitor-recorder records Apple ProRes RAW video at up to 4Kp60 via HDMI from Sony's new Alpha 7S III full-frame mirrorless camera, preserving detail and dynamic range. The high-sensitivity camera has a 12.1MP back-illuminated CMOS image sensor, shooting 4K video with 15 stops of dynamic range when shooting with Slog3. The new BONZ XR processor has considerably more processing power and a faster readout speed than the previous Sony BIONZ X.
The Ninja V can record its full dynamic range in Apple ProRes RAW to increase detail and latitude in post-production. The RAW files are suitable and flexible enough for HDR or SDR (Rec 709) finishing workflows. Images are recorded directly to AtomX SSDmini or other compatible SSD drives for transfer to editing systems.
The Alpha 7S III's official internal video recording time is 1 hour at 4K 60p, only limited by battery power and memory card capacity, not due to overheating. With its SSD drives, the Ninja V overcomes the time limit, useful when shooting performances and long interviews, and can also record RAW video at the same time as compressed video is recorded internally. This option gives users more workflow options and a backup copy.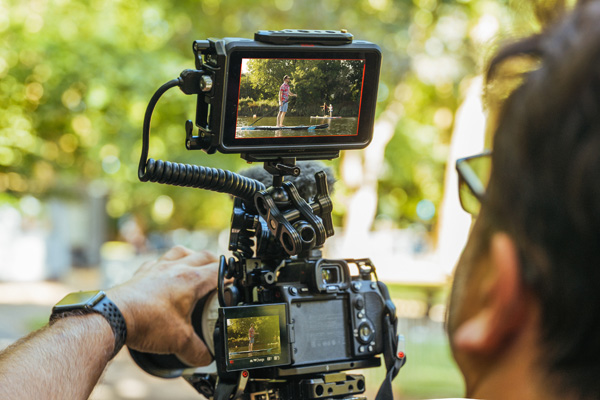 Low-Light RAW Video
The camera's large pixels achieve high ISO performance for low-light settings. Low light capture ranges from an ISO base of 80 in standard mode, up to 409,600 in extended mode. The data from the camera's large photosites makes recording RAW in dim conditions a practical option. The Alpha 7S III also has 5-axis optical image stabilisation that is available while shooting RAW video to help improve the detail preserved in handheld RAW shots.
The Ninja V has a 5in 1000nit HDR high brightness display for viewing the Alpha 7S III RAW signal in HDR in either HLG and PQ (HDR10) formats, or natively in Sony's S-Log profile, used with LUTs. The monitor gives access to waveform, magnification and peaking tools so users can check focus and make HDR or SDR adjustments via touchscreen.
12-bit Log RAW Compression
The main reason to use the Ninja V with the Alpha 7S III is the compression. The 16-bit linear RAW output of the Alpha 7S III is compressed and recorded in the Ninja V as 12-bit ProRes RAW at up to 4Kp60. The result is a ProRes RAW file with the high visual quality of the Alpha 7S III, the flexible workflow options of RAW and real-time performance of ProRes. Especially valuable for low light shoots, the ProRes RAW files allow users to apply and control noise reduction and sharpening through their own software, tuning precisely for each shot.
The camera's native compression options include H.264, H.265 and all-intra H.264.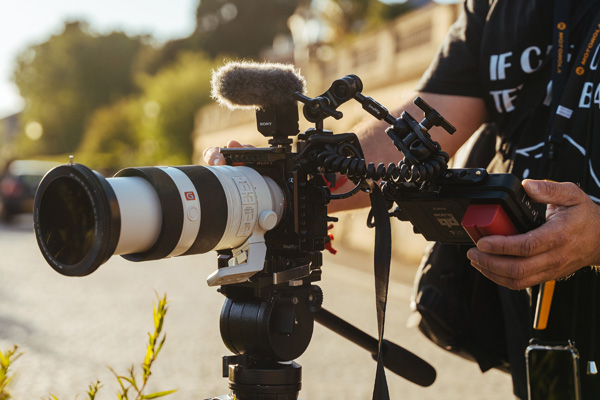 Atomos considers that ProRes RAW is a new standard for RAW video capture, mainly because it is supported by a growing number of cameras outputting RAW over HDMI to the Ninja V. The format allows a wide latitude when adjusting the look of their images and extending brightness and shadow detail, making it a good match for HDR workflows. Atomos supports both ProRes RAW and the higher bandwidth, less-compressed ProRes RAW HQ.
Post Production
File sizes are manageable and speed up and simplify file transfer, media management and archiving. Many post production software packages support ProRes RAW as well – Final Cut Pro X, Adobe Premiere Pro and Grass Valley Edius NLEs, plus ASSIMILATE SCRATCH, Colorfront and FilmLight Baselight for grading and finishing.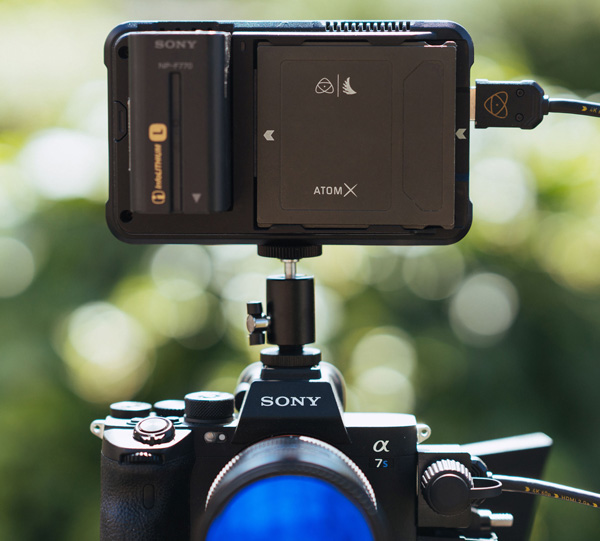 The Alpha 7S III has a 10-bit 422 HDMI video output option available that the Ninja V and other Atomos monitor-recorders can record as 10-bit 422 Log or Rec 709 video at up to 4Kp60 into ProRes or DNx codecs. If your production and workflows do not require RAW, you can take advantage of these codecs' long record times and practical data rates. They are also convenient when the camera needs to integrate into an established post workflow, or a fast turnaround is needed.
Ninja V users will receive a free AtomOS update to enable RAW recording over HDMI from the Alpha 7S III, due for availability in September 2020. www.atomos.com