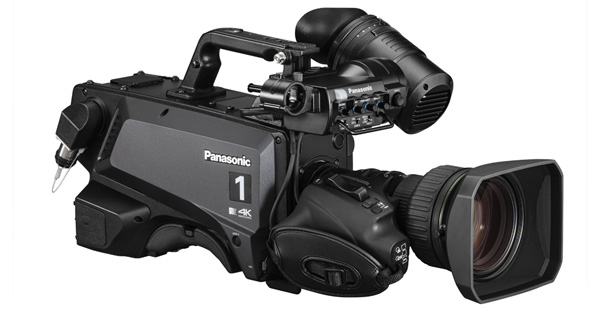 As demand and applications for 4K video content continue growing in various industries, the need for flexible, multiple-purpose 4K cameras has also grown. Panasonic's studio camera line-up now includes the AK-UC3300, designed for professional teams working in production, broadcast, houses of worship, rental and staging and eSports environments.
Like the AK-UC4000, the lead camera in the same line-up, the AK-UC3300 is built for colour accuracy and dynamic range, with an 11MP 4K image sensor reaching a horizontal and vertical resolution of 2,000 TV lines. It suits live remote and studio production, and has I/O support for a large, updated range of interfaces including 12G-SDI output, TICO over SDI (4K over 3G-SDI) output, which enables the transmission of 4K signals over conventional 3G-SDI cables, and SMPTE ST 2110.

AJ-CVF70GJ viewfinder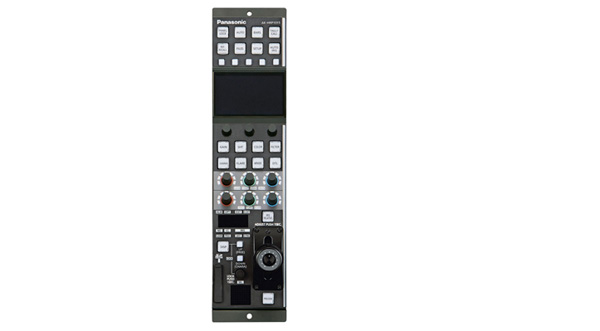 AK-HRP1015GJ Remote Operation Panel
The UC3300 has simultaneous HDR/SDR functionality, a built-in ND filter for indoor or outdoor capture and high sensitivity of F10 (2,000 lx). Users can shoot video in multiple formats at 2160/59.94p and 1080/59.94p with low noise while maintaining a S/N ratio of 62 dB or higher.
Part of the UC3300 camera system is the new AK-HRP1015GJ Remote Operation Panel (ROP), which can be used to control up to 99 studio cameras. It supports camera serial control and IP control, and has PoE4 support and is equipped with a LAN terminal. To support on-site shooting, the high-resolution AJ-CVF70GJ viewfinder measures 1.78 cm with a full-HD colour OLED panel. It has a 38mm diameter eyepiece with optical zoom lens and achieves a high contrast ratio and pure black.


When used with the AK-UCU600 camera control unit (CCU) above, the AK-UC3300 helps manage a studio set-up delivering live and on-demand video with 12G-SDI output, two independent intercom switches, and multiple fixed return video and prompter channels for talent. Diverse video and data transmission trunks are available including IP and HD-SDI for optimal connectivity.
The AK-UC3300 studio camera, AK-HRP1015GJ ROP and AJ-CVF70GJ viewfinder will be available toward the end of 2020. business.panasonic.com