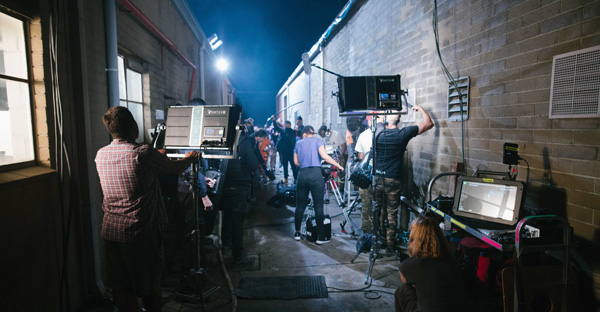 Creamsource Vortex8 is a 650W high power LED fixture, IP65-rated for dust and water-resistance and measuring 690 x 380 x 121mm. Built to produce a narrow beam angle, its combination of high light output and colour science result in accurate reproduction of skin tones and colours and is able to cover a large area with a low number of units. To simplify rigging and cabling, it does not rely on external power supplies.
For connectivity and scalable wireless options, Vortex8 uses built-in LumenRadio wireless OS and supports Ethernet, Bluetooth, TimoTwo, 5 Pin DMX, Wifi, USB type-A and an accessory port. Metal components are die cast for precision and strength, lightweight technopolymers (plastics) are used to fabricate certain parts traditionally made of metal, and units are manufactured with aerospace-grade sealing.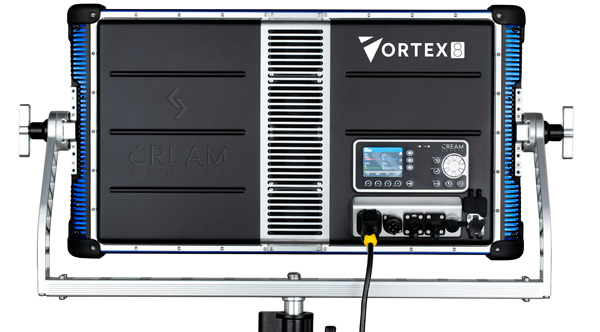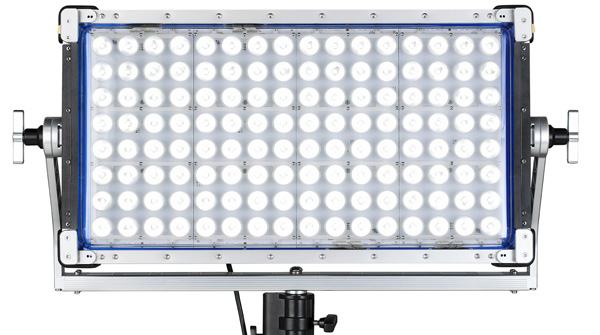 The narrow beam angle of the Vortex8 and the high wattage design is able to cover more area with fewer units than are typically required for conventional lights, which helps productions control lighting costs. Its narrow source is concentrated with a lens array that natively produces a 20° beam angle.
In close-up situations, the Vortex8's panel design can be diffused from intense to soft light with a Creamsource Dome cover, limiting the space needed for diffusion. As the Vortex8 panel is built with distributed light sources, users can bring the fixture close to the subject in tight spots and diffuse the light as necessary.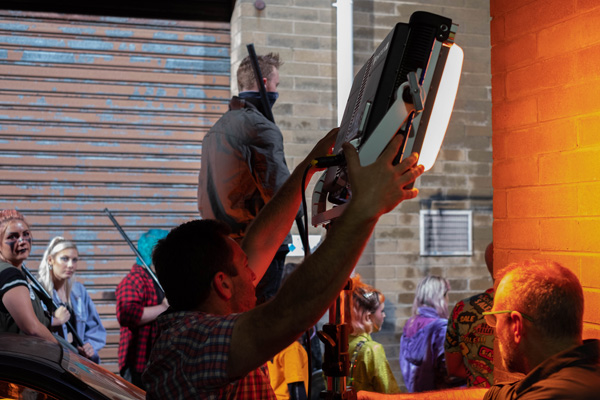 Using Vortex8 with a Creamsource Dome cover to diffuse the light.
Conversely, without diffusion it can be used where more throw is required than a traditional soft source alone could achieve, but a where a panel format is still useful for rigging. For example, when a large array needs to be built, panels work well because the gaps between the units can be kept very small and less diffusion is needed to create a strong, homogenous coverage.
Vortex8 is an RGBW system, built with red, green, blue and white LEDs, with CCT (correlated colour temperature) ranging from 2200K to 15000K, and controls for up to eight individual zones. An eight-point attachment system supports varied rigging configurations. The use of an internal connection design instead of traditional external antennas reduces loss or breakage.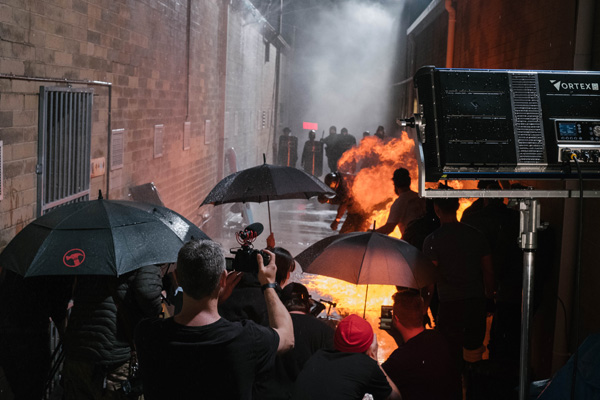 According to Creamsource, the new Vortex8 works well on a digital film set where crews need high performance equipment with a lot of functionality. The most recent version of the CreamOS software architecture, accessed through a new user interface, increases the system's protocols and connectivity, and has new tools including built-in effects and colour gels.
In terms of storytelling, Vortex8 widens and controls the range of contrast options achievable with lighting. Users can find the contrast and colour range appropriate for different scenes, whether that are shooting black and white negative, colour film or Rec2020. Vortex8 is the firt product in Creamsource's upcoming Vortex cinema lighting system. creamsource.com