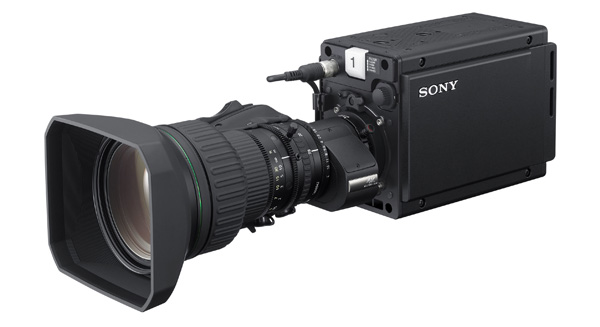 Sony's upcoming camera, the HDC-P31, is a point-of-view (POV) system camera with remote functionality and 1080/60p HDR capabilities that adds to the company's HDC line of box and portable system cameras. Although POV cameras are often mounted in inaccessible or hard to reach locations or used on cranes, rails or robotics systems that need manual operation, the camera has remote menu setting and status monitoring that productions can use to spend less time and keep fewer staff on-site. Applications include studio work, faith and rental environments and sports production.
The HDC-P31 has a three 2/3-inch CMOS sensor system with global shutter, capable of high sensitivity and low noise performance. The camera is designed to use as part of Sony's HDC series, using the same workflow, but in a smaller POV form factor. Like the others in the series, it also employs Sony ARIA – Automatic Restoration of Illumination Attenuation – to compensate for the loss of contrast and resolution associated with zooming in on a subject. ARIA overcomes that effect automatically by continuously increasing gain inside the camera.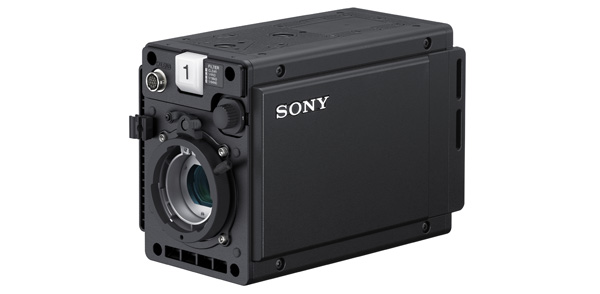 Central Operation
All the HDC cameras are linked via a network and prepared for centralised operation. This POV camera is compatible with other Sony system components, in particular, camera control units such as the MSU-3000/3500 and RCP-3500, viewfinders and large lens adaptors. The HZC-CSM10 is a software-based master control panel for operation and for visualisation of HDR workflows.
HDC-P31 also works with Sony's XVS series of switchers to set up an ELC Live Production Control Automation system. Because ELC systems can support automated, semi-automated and manual operations, they are generally used to make newsrooms more flexible with fewer resources. For example, standard news programmes with fixed formats can be automated, only relying on full manual control for special programming. With fewer staff in a high pressure live newsroom, the risk of production errors also falls.
Going Remote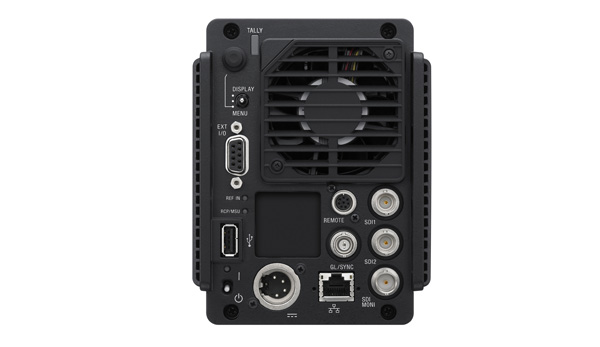 To take advantage of the camera's remote functionality to promote production efficiency and save time and costs, remote access using a web-based UI is planned for late 2020 via a software update. This application will allow menu setting, status monitoring, log files and firmware updates to be done offsite without requiring dedicated software.
When using compatible lenses, operators can adjust the back focus of the camera remotely, controlling the focus point to overcome unexpected movement in the scene. Tally set-ups will also be supported through an IP network cable.
Colour and Light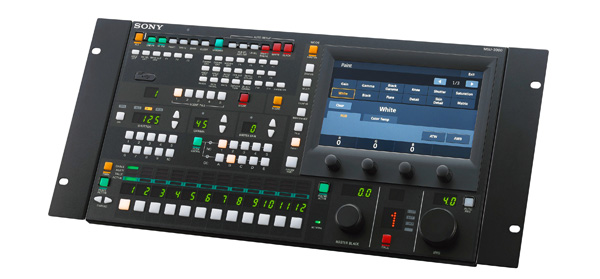 MSU-3000 control panel
The HDC-P31 reaches a very high sensitivity of F12 at 1080/60i, 1080/60p, and F13 at 1080/50i, 1080/50p. Its ability to keep noise levels very low, down to 62dB, make it possible to continue capturing content in unpredictable lighting conditions.
The HDC-P31 records HDR with a choice of S-Log3 or HLG. It accommodates Sony's SR Live workflow supporting production in HDR and SDR simultaneously, carried out by one production team for a more economical, simpler approach. The HDC-P31 also supports SR Live metadata, which is embedded in the SDI signal feed and keeps the quality of both HDR and SDR signals consistent throughout the live production pipeline.
Availability of the HDC-P31 is planned for November 2020. pro.sony