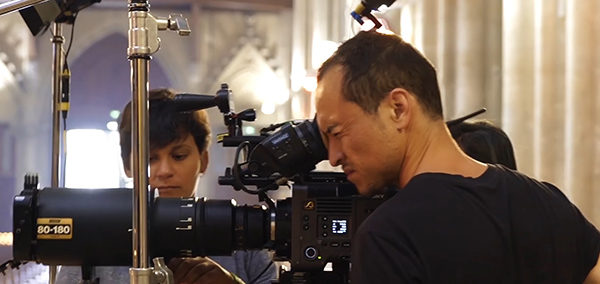 Sony has launched a new Cinema Line of camera gear for filmmakers that combines Sony's expertise in digital cinema camera manufacture with their knowledge of image quality.
Cinema Line aims to produce the cinematographic look Sony has developed through their experience in digital cinema production, and to enhance operability and reliability for DPs. The new series will also work outside the basic cinema camera and professional camcorder form factors.
In 2000, Sony released the HDW-F900. Among the first 24p digital cinema cameras, the HDW-F900 helped initiate the beginning of digital cinema. VENICE and other products followed in response to the interest and experiences of cinematographers and image creators.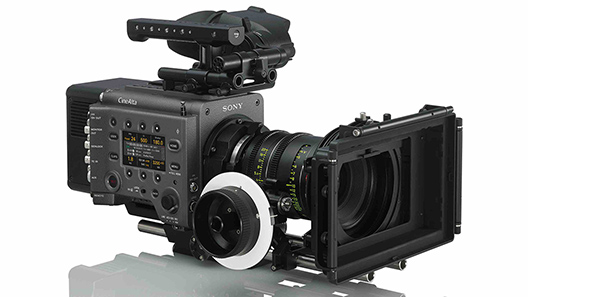 Sony VENICE
Existing products in the Sony range that form part of the Cinema Line include VENICE and the FX9. VENICE has attracted attention for its digital movie production performance, and the FX9 for its suitability for documentary production. The next move in the series is a new model that will be useful across diverse types of production. Sony will be releasing and shipping the next camera in the range, the FX6, by the end of 2020.
X9 Version 3 Upgrade
Sony says they intend to base the development of each Cinema Line camera on user feedback, over time. The FX9 Version 3 upgrade, for example, coming in 2021, includes a Centre Scan mode for Super 16mm lens and B4 Lens support with its adaptor.
The FX9 Version 3 upgrade will also add the S700 connectivity protocol achieved over TCP/IP, added to allow remote control of the camera. When the TCP (Transmission Control Protocol) and IP (Internet Protocol) networking protocols are used together, TCP/IP forms the interconnection between the networks that are normally used to access the Internet.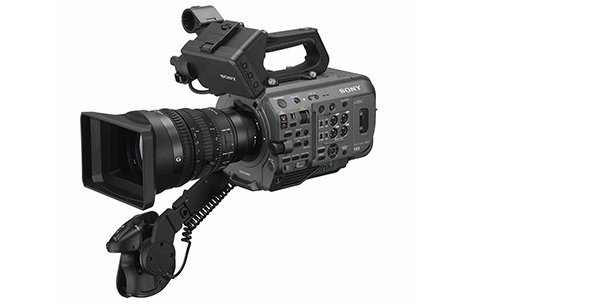 Sony PXW-FX9
Meanwhile, in November 2020, the VENICE camera will receive an upgrade in its V6.0 version, which will improve its operability in broadcast and live environments including greater HFR capabilities, more metadata including FUJINON's Premista series ZEISS eXtended Data, plus monitor out and shooting assist functions.
Free-D Protocol for Sony's BRC PTZ Line-up
Sony has upgraded the BRC range of PTZ cameras in ways that help productions work more creatively with simpler workflows that support small, remote teams, lowering costs and promoting safety.
The v2.1 firmware upgrade to BRC-X1000 and BRC-H800 simplifies VR/AR production workflows by equipping the BRC cameras to output tracking data over IP, using the standard Free-D protocol.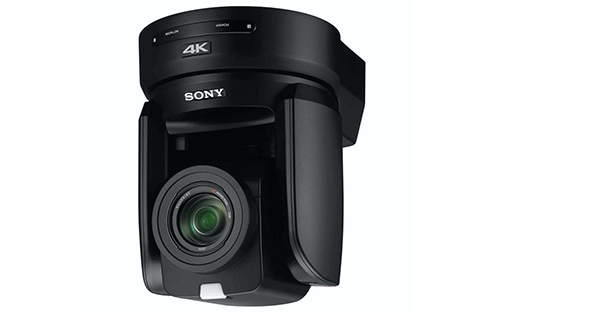 Sony BRC-X1000
This protocol enables the cameras to directly feed the pan, tilt, zoom, focus and iris data, as well as the position of the BRC cameras, in real time so that VR/AR production is handled through the camera itself without extra tracking devices or systems. The change should make it easier for productions to incorporate VR/AR into live content, such as set or scenery extensions, live animations, graphic overlays for e-sports and other features that make productions more visually interesting.
Free-D protocol is supported by many AR/VR systems developers and companies with specialties in live 3D mixed reality production. BRC-X1000 and BRC-H800 are currently under verification with The Future Group (Pixotope), Reckeen, Vizrt and Zero Density and plan to support integration with other partners supporting Free-D data in the near future.

In terms of reducing operational crews and supporting social distancing, the update will also improve the pan/tilt/zoom operations of the BRC-X1000 and BRC-H800. Lower minimum speed allows the camera to track objects on set more accurately and facilitate shot framing. The output will therefore be smoother and look more realistic, even with non-professional operators.
Furthermore, the cameras' focussing will now start as soon as the preset recall is done, at the same time as the PTZ function, so that the camera movements look more natural. Use of a physical remote controller such as a pan-bar, controlling via a cable connected to the LANC port instead of the camera buttons, will also be supported. pro.sony