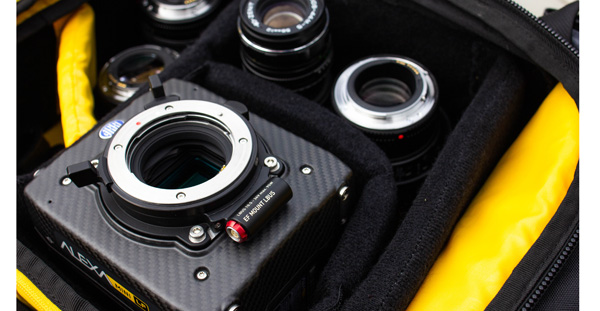 ARRI's new EF Mount (LBUS) covers the large-format sensor and Super 35 sensors, allowing EF mount lenses to be used on the ALEXA Mini LF, ALEXA Mini and AMIRA.
In order to extend the use of EF mount lenses to large-format motion picture productions, ARRI has redesigned its EF mount with a wider light baffle and LBUS connector, allowing it to cover the large-format sensor of the ALEXA Mini LF, as well as the Super 35 sensors of the ALEXA Mini and AMIRA. The new EF Mount (LBUS) allows these cameras to accept lenses with an EF mount. On the Mini LF and Mini it also provides an LBUS connector, which is not supported on the AMIRA. The previous ARRI Lens Mount will remain available for the AMIRA.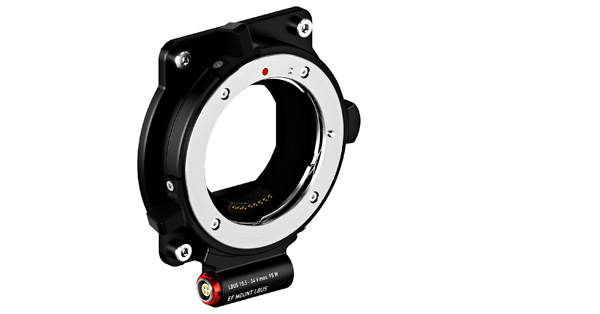 The use of cine-style EF mount lenses on motion picture cameras has been a practical way to make more optics options affordable for budget-conscious productions. Their mechanical design allows the use of external lens motors connected to the mount's LBUS connector. Precise remote control is accomplished through ARRI ECS hand units like the wireless WCU-4 and SXU-1 and the wired Operator Control Unit OCU-1 and Master Grips.
The new mount also allows filmmakers to use the wide variety of still photo EF mount lenses for insert shots, including vintage lenses, extreme wide- angle, fisheye and tilt-shift lenses, and also extreme telephoto, macro and other specialist EF mount lenses. The new mount allows the lens' internal iris motor to be set and also powers the image stabilisation built into some telephoto EF mount lenses.
The EF Mount (LBUS) is suitable for hard-wearing use on professional film sets. Availability is planned for November 2020. www.arri.com