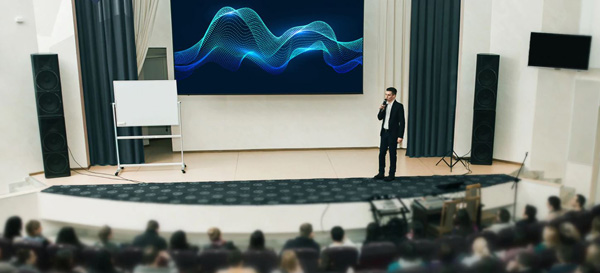 Sony's new WUXGA laser projectors, the VPL-PHZ60 (6,000lm) and VPL-PHZ50 (5,000lm), measure just over 10cm high and weigh about 7kg, suiting corporate, education and entertainment applications. With a wide lens shift function and intelligent setting mode, these projectors are optimised for use in small to medium-sized conference rooms and classrooms, and to work as golf simulators.
The projectors are built with Sony's original Reality Creation system that increases clarity in images and text without increasing digital picture noise. Accurate colour reproduction is supported by the colour gradation capabilities of the signal processing engine.
The light weight and compact size of the VPL-PHZ60 and VPL-PHZ50 mean they can adapt to varied mounting and installation situations. They have a wide vertical lens shift of +55% enables ceiling-mounting, and support 4K 30P video.

Sony's picture engine achieves sufficient brightness to project images in extremely bright environments, preserving RGB balance with minimal colour shift. By analysing the video signal pixel-by-pixel and dynamically optimising the processing, contrast is improved while maintaining colour reproduction.
The VPL-PHZ60 and VPL-PHZ50 are built with projection modes based on installation location and intended use. The modes optimise performance, longevity and reliability, and location pre-sets automatically adjust the image quality, light source output level and cooling system. An intelligent setting function automatically selects the best configuration based on the projector's environment. pro.sony