GrassValley Focus 75 Live Switches Format, Extends Applications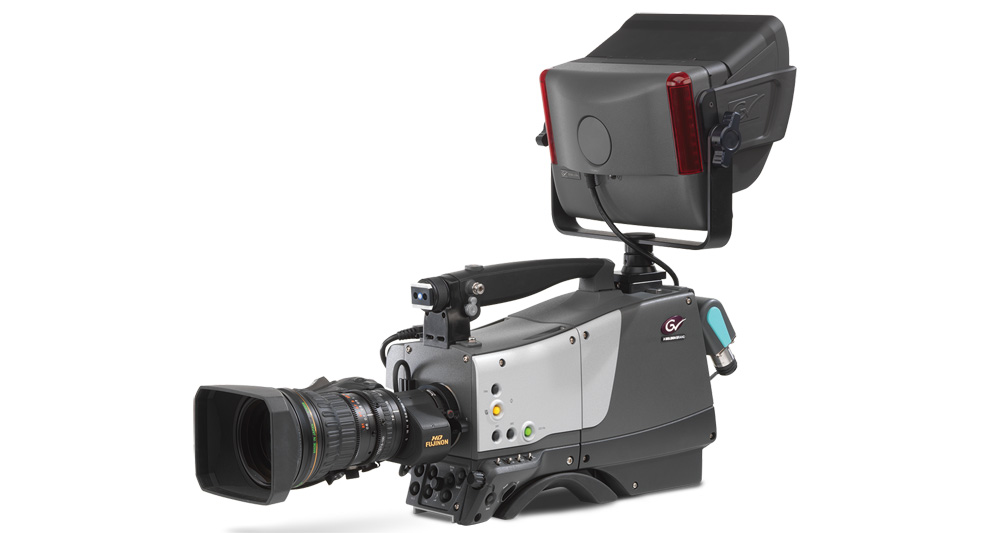 Grass Valley launches an entry level 720p/1080i switchable HD system camera, the Focus 75 Live, with CMOS sensors, global shutter and format options to increase potential applications.
The camera is built with three digital Xensium-FT CMOS imagers with global shutter similar to CCD sensors to avoid rolling shutter artifacts typical of CMOS-based cameras, such as sensitivity to fast camera motion with short exposure time, or to quick flashes of light. The Focus 75 Live shows high sensitivity for shoots in low light conditions, and can be used with a smaller iris setting to increase depth of field while holding a tight focus. With a standard B4 2/3-inch lens mount, the Focus 75 Live can accommodate most HD lenses a user may already own.
Made for users that need high quality images more than extreme functions or a top-of-the-line camera, the Focus 75 Live's main advantages are an affordable price and the ability to switch production formats on the fly whenever needed. It captures all images in full progressive 1920x1080 HD resolution and then downconverts to either 1080i50/59.94 or 720p50/59.94 as a user-switchable function. Furthermore, high quality SD signals are available at the camera base station.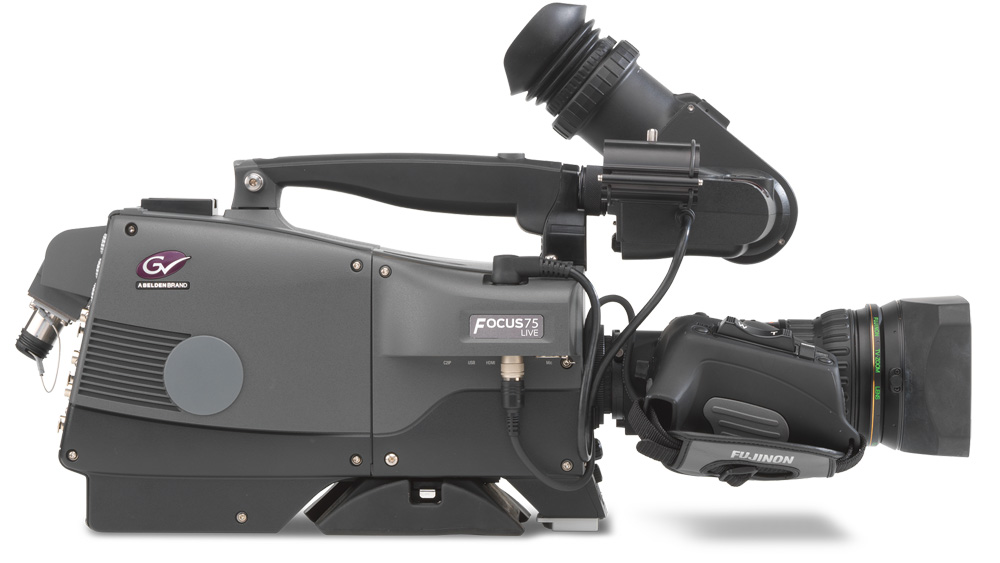 The Focus 75 Live camera suits smaller live studio and field applications, including regional broadcast stations, SNG vans, small OB vans, university sports productions, staging and houses of worship. For support, it is compatible with Grass Valley's line of Focus transmission systems including adapters and base stations in most of the available triax connections, and a SMPTE hybrid fibre transmission system based on the Lemo SMPTE fibre connector.
Button layouts and control knobs are ergonomic, displaying the key information in the viewfinder with an 'info' knob. The Focus 75 Live camera will be on display at NAB 2016 in April in Las Vegas. www.grassvalley.com