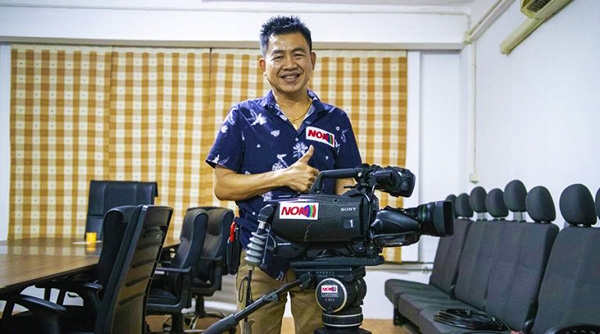 In 2018, Non Production became one of the first broadcast equipment rental houses in Thailand to acquire Sony's HDC-4300 4K/HD system camera. Designed specifically for sports, the HDC-4300 stood out as a 4K system camera built with three 2/3-inch 4K image sensors.
Part of its attraction was that the HDC-4300 allowed the existing base of HDC series users to directly expand their capabilities to 4K. The one camera platform integrates with both 4K and HD infrastructures, accessories and production workflows. Further to that, optional software upgrades add 4K 2x and HD 8x slow motion and 4K image capture to standard HD outputs.
"Acquiring Sony's HDC-4300 camera made a considerable difference for many of our clients and for us," said Senee Plainthap, President of Non Production. "The HDC-4300 is a system camera that was built for sports applications. When we first made the HDC-4300 available to our clients, the units went out very fast."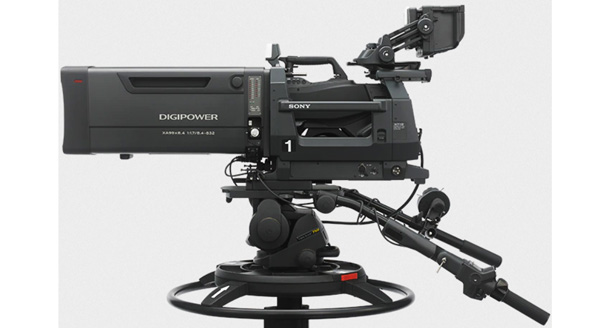 Sporting Start
He started his business in 1996 as a small videography firm specialising in weddings and corporate events. The company's reputation widened in 1998 when Plainthap invested in several Sony DSR-250 camera units to shoot variety shows. He then successfully establish Non Production in 2003 – the same year that Thai TV station TrueVisions approached the company, looking for a provider able to supply broadcast equipment and support for its growing sports coverage.
Non Production is now among the main live sports broadcast equipment rental and support companies in Thailand. Plainthap credits Non Production's growth to its willingness to listen to clients' feedback and deliver affordable broadcast equipment and systems, remarking, "There is no second take in live sports production. The HDC-4300's 4K and HD images are excellent and when shooting slow motion rates of up to 8x, the resulting footage produces very high-quality replays. Now that Video Assistant Referee (VAR) systems have become commonplace, using replays at this quality in decision reviews is indispensable."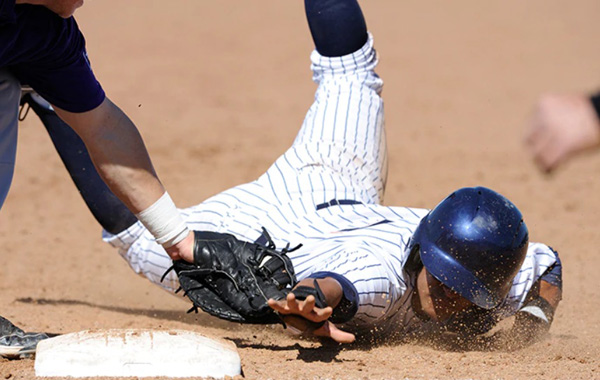 Ready for IP
Besides the HDC-4300, Non Production also invested in Sony's PWS-4500 4K/HD live production server with IP capabilities, and the XVS-6000 4K/3G/HD video switcher for IP and SDI. "The PWS-4500 live production server helps clients improve their production workflow," Palinthap said. "It comes with the Share Play file sharing feature, allowing footage to be viewed or played out directly from the switcher, or alternatively played from other connected servers, without needing to make a copy. Its large internal recording capacity is especially useful for major sports events coverage"
The server records 4K and HD XAVC, ProRes and Avid DNxHD, supporting HFR video. It adds IP interfaces, and can be configured flexibly using various accessories for use as a HD production recorder with limited I/Os, or as a complete slow replay server supporting 4K and HD formats, and both SDI and IP interfaces. With a Sony Media Gateway, users can create archiving workflows for files recorded on the PWS-4500 to networked storage or removable media.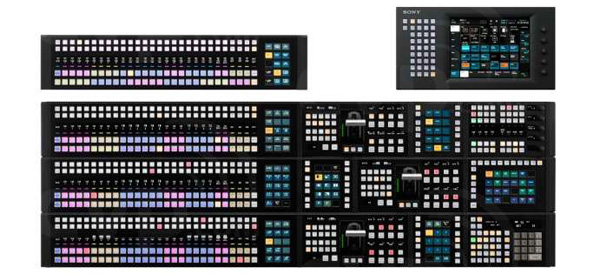 As the centre of an IP Live production system, the XVS-6000 supports the Sony Networked Media Interface (NMI) to set up a mixed SDI and IP environment. Its 4K production switching capabilities include two M/Es, 16 inputs, six assignable outputs for 4K and format converter outputs, and up to four full keyers and four sub keyers. pro.sony/en_au