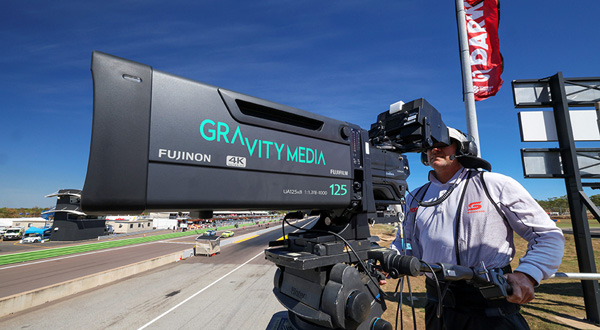 In 2018, Gravity Media produced and delivered the SuperCheap Auto Bathurst 1000 race as a live 4K production for V8 Supercars, making it the first sport in Australia to be televised in UHD format. The race was captured on 28 native 4K cameras positioned around the track, using mainly FUJINON 4K lenses.
More recently in 2020, Gravity Media used the first FUJINON UA125 4K lens in Australia for a V8 Supercars race in Darwin. Gravity Media's Broadcast Project Manager for Supercars, George Hennessy said, "The FUJINON UA125 is a stand-out lens. At the Darwin race, the camera position was about 570m from the start of the main straight, on a five metre scaffold on the inside of the racetrack.
"The main shot for the UA125 was to pick up a car turning into the main straight and then follow as directed. The secondary use was a later cut, watching the rear of the car break into the first turn at the end of the main straight and following through the corner. The distance at the apex of this corner was 520m. The lens was also used when making separate recordings, in case of any incidents, for replay at a later time."
Over these long distances, Darwin's tropical heat and humidity created an interesting sort of challenge for the UA125. "The lens racked focus to the top of the main straight fairly easily and seemed as if it could go further if necessary, but the main problem during the Darwin coverage was the dense atmosphere," George said.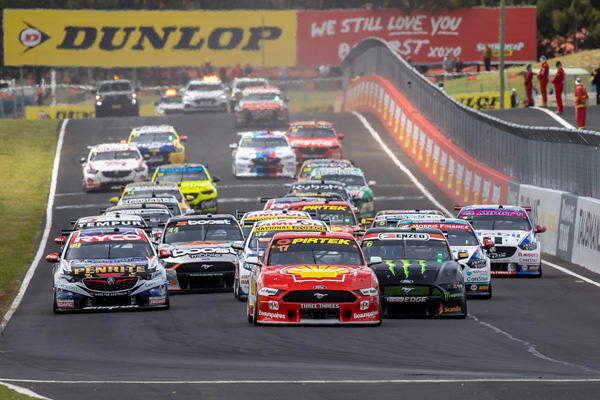 "The high humidity combined with temperatures at around 30° C created air disturbances, caused by variations in the temperature, density, stillness or turbulence of the air, particulates and so on. When shooting over this distance, the quality of the lens was enough to record those disturbances clearly in the picture."
At 125X, the FUJINON UA125×8 4K-compatible box-type broadcast zoom lens has one of the highest zoom ratios in the world. It covers a wide range of focal lengths from 8mm in wide angle to 1,000mm in telephoto and 2,000mm with the built-in extender. A multi-purpose high-power zoom lens, it can be used in diverse situations, including live broadcasts of sporting events and concerts.
With those wide-angle focal lengths, the lens can record video showing views of an event's entire venue. Also, when shooting with high dynamic range cameras, the lens' colour reproduction and high contrast mean that it can capture images with fine colour gradation.
Given the lens' performance in Darwin, Gravity will return to the track at Bathurst later in 2021. George said, "Despite the intense heat and humidity the UA125 lens performed well, though the atmospheric conditions did not allow for a crisp, detailed picture over those distances. With that in mind, we now plan to use the lens and focus on its longer shots in cooler environments with much lower humidity – such as the upcoming Repco Bathurst 1000 Supercars race."
In response to ongoing COVID challenges in Australia, the Bathurst weekend, initially scheduled for 7-10 October, will now be held from 4 to 7 November. www.FUJIFILM.com.au