Mobile TV Group Rolls Out Mobile 4K Live Production at Masters Golf
As the world's best golfers prepare to tee up at Augusta National course on 7 April, US viewers of the 2016 Masters Golf Tournament will experience the action in the sharp detail of live 4K television in a broadcast from CBS Sports and DirecTV. It will be shot via the Mobile TV Group's new mobile production unit, ready for its first assignment at the 2016 Masters Golf Tournament.
MTVG has supplied their 39 Flex truck with 12 Sony HDC4300L 2/3 inch 4K UHD super slo-mo cameras capable of HDR capture for accurate reproduction of light conditions ranging from bright sunlight to dark shadows. The cameras are fitted with FUJINON 4K UHD/HDR lenses. The 53ft double expando unit is equipped for sports and entertainment productions and can be built up with up to 48 4K inputs, or 192 inputs in HD. The FUJINON lenses on the 39 Flex are also compatible with the Grass Valley LDX cameras the company uses in its other mobile units.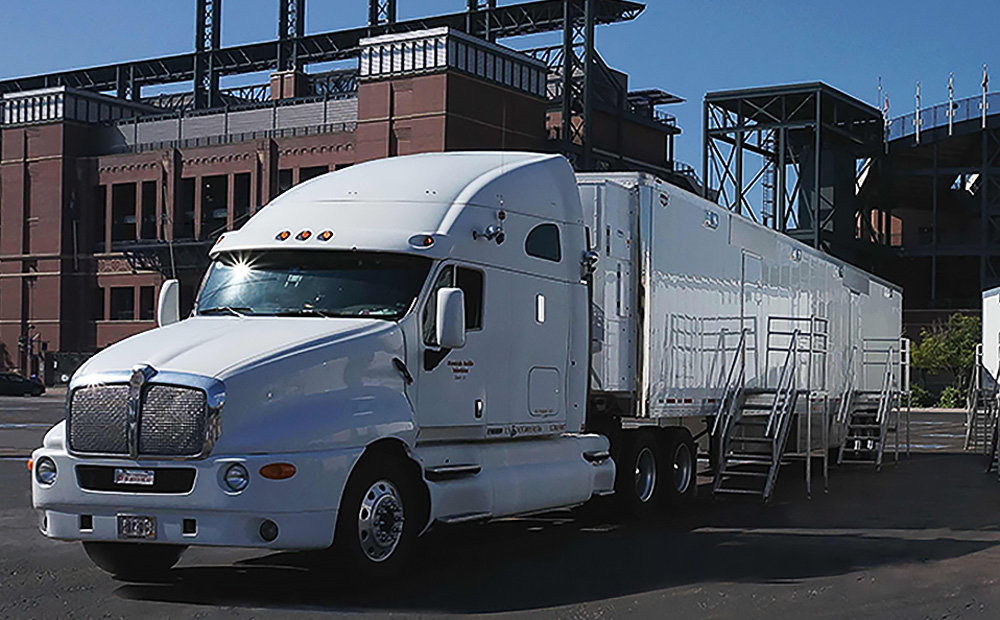 MTVG co-owner and general manager Philip Garvin said, "As we expand our fleet of Flex 4K mobile units, we're emphasizing the quality of the delivered images as the added value - that is, focusing on the fans watching at home. Ultra high-definition and high dynamic range are significantly changing pro sports event broadcast. At the same time, recognising that 4K is an emerging standard for broadcasters, we are designing our units with components and workflows that also work economically for HD and Super Slo-mo production."
With optical performance to support the 4K UHD cameras, Philip feels the lenses will be vital in demonstrating the production possibilities of 4K for live broadcast today. The range of lenses includes two FUJINON UA80x9 4K+ UHD field lenses, two XA99x8 ultra-wide field lenses, four XA77x9.5 telephoto field lenses, two ZA22x7.6 telephoto remote control lenses and two HA18x5.5 wide-angle, ENG lenses.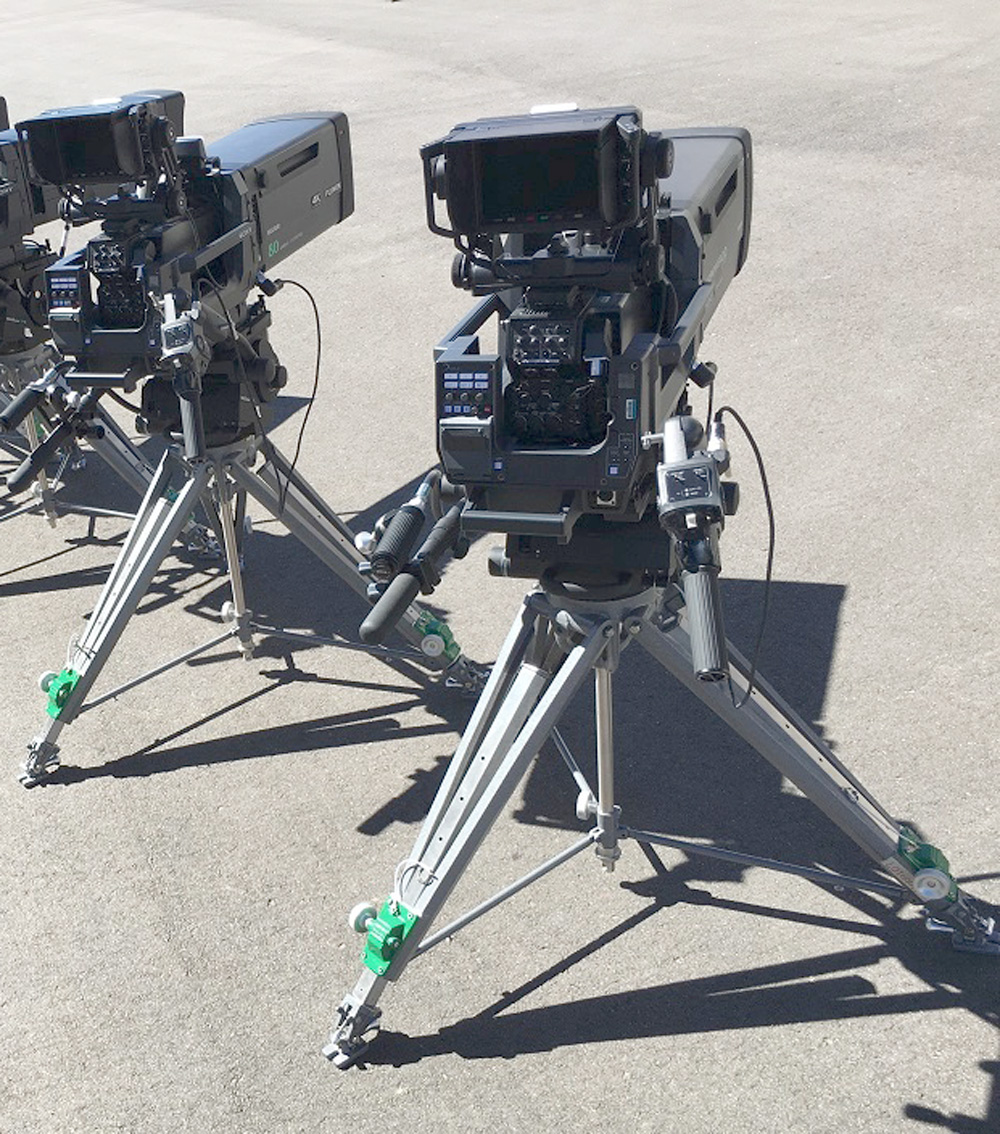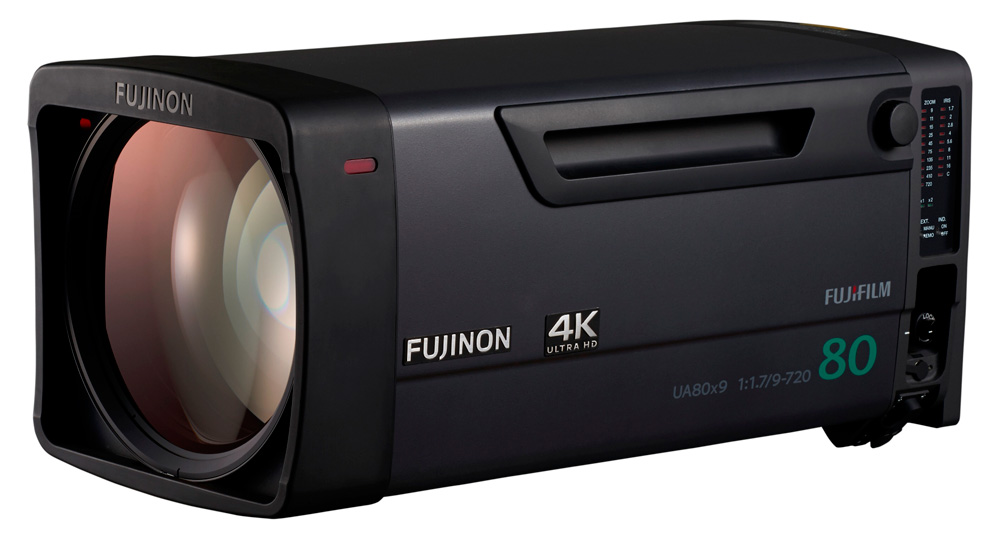 Philip said, "We intend Mobile unit 39 Flex to be ahead of the curve in terms of emerging standards. Fujinon lenses are designed for the future, and help demonstrate what we are capable of in the best possible light. Over 30 million 4K TVs were sold last year, suggesting that consumers are ready for live 4K. Therefore our 4K mobile units are prepared to help supply the 4K content to fill them.
Designed to achieve high performance with existing 2/3 inch sensor 4K cameras, the UA80X9 4K+ lens has an 80x zoom and optical image stabilization, making it a suitable candidate to cover large-scale live events like concerts and sports. The digital servo's 16-bit encoding results in lens data output - including the position of the zoom, iris, and focus – that is as accurate as possible. It can be linked with other systems, such as a virtual studio system for combining CG images with live action on demand on set.
The UA80x9 produces consistent optical performance from the centre of the image to the corners of the frame while suppressing image distortion, ghost and flare. Among its other characteristics, Fujifilm lists a High Transmittance Electron Beam Coating resulting in richer colours and improved blue response and transmittance. A proprietary anti-fogging design minimizes lens fogging and reduces downtime due to moisture in less than ideal weather conditions. www.fujifilmusa.com