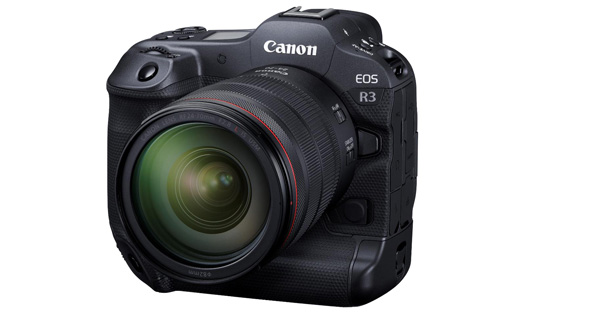 The Canon EOS R3 for sports photography and reportage has a new 24.1 megapixel back-illuminated stacked CMOS sensor with shutter speeds ranging from 30 seconds to 1/64000th of a second for captuiring fast action and subjects. It almost entirely eliminates rolling shutter distortion. When using the electronic shutter, photographers can shoot up to 30fps with AE and AF tracking, even when shooting RAW files, and have options for shooting at 15fps and 3fps.
The electronic shutter can also be used with both Canon and third-party flashes, for the first time. Flicker detection and a high frequency anti-flicker shooting mode helps to detect and correct flickering light sources and reduce banding or colour and exposure issues that may be encountered with electronic shutters.
AF Tracking Updates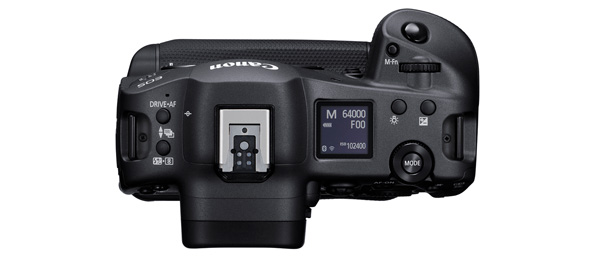 Capable of focusing in 0.03 seconds, the EOS R3 is a good choice for capturing the unpredictable action associated with sports and reportage. Built with Dual Pixel CMOS AF II, the EOS R3 has an improved Deep Learning algorithm, with AF tracking including human and animal eye, body, and face detection, plus head detection for humans in stills and videos.
For motorsports photography, Canon has also introduced a vehicle tracking function for motorbikes, open cockpit Formula cars, GT and rally cars – with the ability to prioritise the vehicle or the driver's helmet. Eye, face, head and body detection are now available in all AF modes, as well as a new Flexible Zone, allowing users to select the size and shape of the Zone AF area. The EOS R3 can focus in lighting conditions as low as -7.5 EV.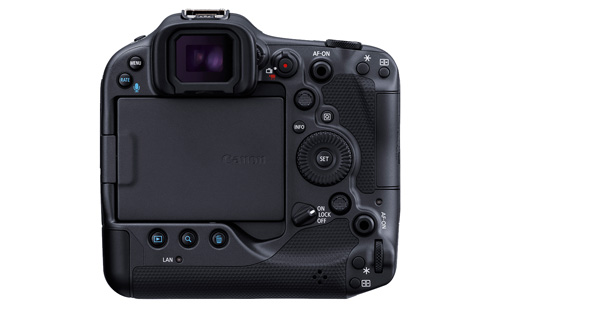 The camera has three different ways to select the AF points – the smart controller for speed, the multi controller for precision and the Eye Control AF that creates a natural connection between the camera and the photographer. This last method moves the focus point to where the photographer looks to help in situations where events are quickly unfolding.
To support handheld shooting and mobile movie production, the 5-axis In-Body Image Stabilizer can combine with the optical Image Stabilizer in some of the RF lenses, to achieve a result that looks as if you were shooting at a shutter speed up to 8 times faster.
Video and Audio Capabilities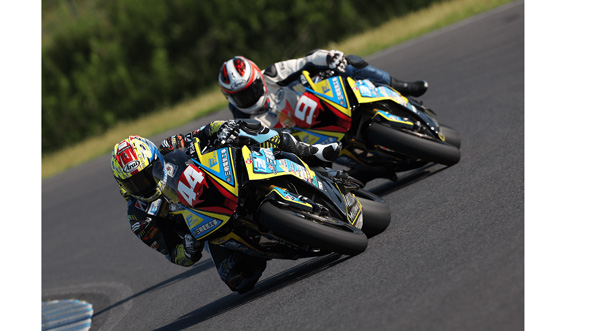 For shooting video, the EOS R3 captures 6K 60p RAW resolution footage, which has 50 percent more detail than 4K. With 6K CRM RAW files, exposure and white balance can be corrected in post. 4K footage up to 60p is oversampled from 6K, which produces very high quality 4K video. The EOS R3 also records 4K 120p footage for 4K resolution slow motion. It's now possible to record up to six hours of regular video or 1.5 hours at high 119.88/100p frame rates.
To reduce the file size and speed up video workflows, CRM light or MP4 footage can be recorded in All-I, IPB or the smaller IPB light option – users select from a range of bit rates to meet project and storage requirements. Dual card slots, including a UHS-II SD card slot and the ultra-high speed CFexpress make it possible to shoot 6K RAW video and support simultaneous recording to both cards in MP4 for back-up.
Canon LOG 3 enables 10-bit internal recording, to achieve a greater dynamic range or 10bit HDR PQ which keeps editing or grading footage in post to a minimum. The camera has Canon's new Multi-Function Shoe and is compatible with the new Directional Stereo Microphone DM-E1D – a camera-powered directional stereo microphone using digital processing – and the TEAC Tascam CA-XLR2d-C XLR adapter for two channel recording with professional XLR microphones.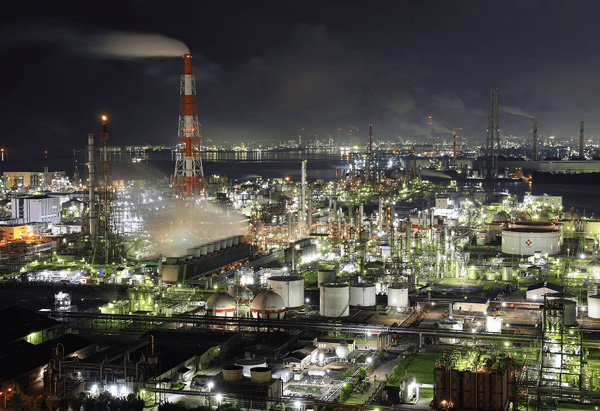 Connectivity
For news photography, connectivity options include built-in version 5.0 Bluetooth and 5 GHz Wi-Fi for simpler connection to a smartphone or Wi-Fi network. The built in Gigabit Ethernet port supports a high speed wired connection that is useful in sports arenas. Photographers can also transmit images to clients via FTP. For existing EOS R5 and EOS-1D X Mark III users, network settings can be shared between the three cameras.
Users can remotely control the camera from a mobile device using the Canon Camera Connect App or using the Browser Remote function via an ethernet connection. Browser Remote can also be used to remotely change metadata, browse and download images. Canon's Mobile File Transfer (MFT) app – a mobile application that transfers images over a mobile device to an FTP/FTPS/SFTP server – is also available. Future enhancements will include text conversion of voice memos.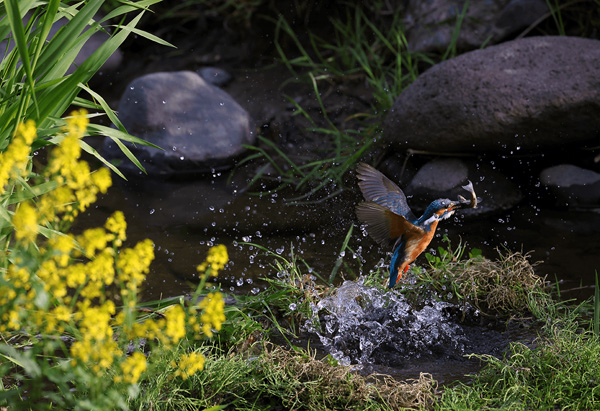 With a new smartphone holder for the EOS R3, users can mount their Android device on top of the Multi-Function Shoe Adapter and transmit images via the new MFT app. The Canon Camera Connect app now enables the EOS R3 firmware to be updated via your phone.
Controls and Accessories
The EOS R3 has a new 5.76 million dot electronic viewfinder that resists blackout and features low lag and a refresh rate of up to 120 fps at full resolution. As well as a new OVF-simulation View Assist, the viewfinder displays richer tones and greater dynamic range. The shutter lag can be reduced to only 20ms for near instant capture when the shutter release is pressed. The Vari-Angle 4.1-million dot touch screen shows high detail and allows more flexibility when choosing shooting angles, owing to its ability to tilt and rotate.
Combining ergonomics with new controls and customisation options for users, including shutter sounds with volume control, the EOS R3 has a lot of controls to manage. To save time when moving between camera bodies, photographers can copy and save their settings to memory cards. Using the same LP-E19 battery as the EOS-1D X Mark II and EOS-1D X Mark III, the EOS R3 supports extended shooting and greater compatibility with existing DSLRs.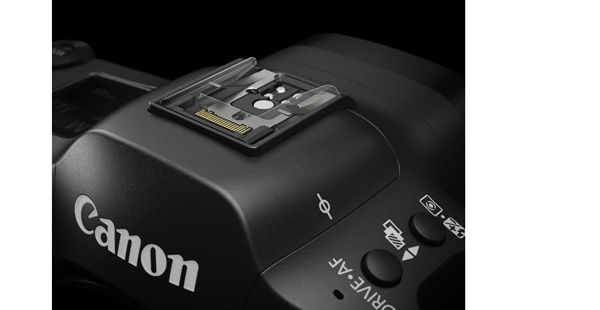 Multi-Function Shoe
The EOS R3 has a lightweight, dust and water-resistant magnesium body. Weather resistance can be also maintained when using existing Speedlites, by connecting them to the new Multi-Function Shoe Adapter AD-E1. The EOS R3 also powers the compact Speedlite Transmitter ST-E10 through the Multi-Function Shoe, which allows the user to remotely control multiple radio Speedlites. Speedlite transmitters draw power from the camera, keeping them smaller and lighter than battery powered transmitters.
The camera will be available in Australia late in November 2021. Canon is also launching the RF 16mm F2.8 STM and the RF 100-400mm F5.6-8 IS USM, two more RF lenses that add new focal lengths to the RF range of lenses. www.canon.com.au