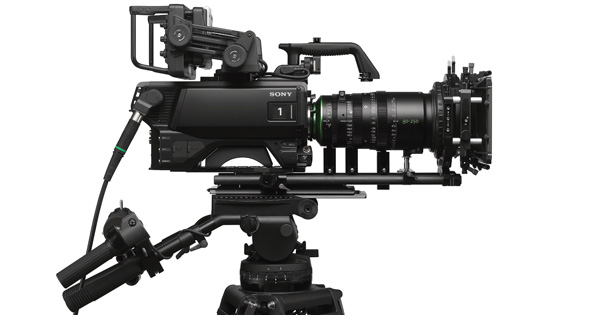 The new Sony HDC-F5500 system camera has a Super 35mm, 4K CMOS global shutter image sensor built to capture images in multiple formats with shallow depth of field and a cinematic look. With a system camera form factor and workflow, its global shutter effect, preventing rolling shutter distortion and flash band, and its high frame rate capability of 120 fps, make the camera a suitable option for sports and live entertainment production.
The camera's high sensitivity and low noise improve its performance in dark settings as well, to help support drama productions.
Like Sony's digital motion picture camera VENICE, the HDC-F5500 has a motorised 8-step ND filter, which is unusual for a S35mm system camera. Users can control the camera locally or remotely, and select the focus depth with precision. Controlled capture of fast-moving subjects is also possible, even in bright lighting conditions. The wide colour gamut and support for BT.2020, S-Gamut3/S-Gamut3.cine and HLG give users opportunities for creativity, increase colour accuracy and match the colour science used in other Sony cameras.
IP Live and Remote Applications
The workflow updates built into the camera aim to make live production more efficient. For example, the HDC-F5500 can be integrated with Sony's IP Live production system through the use of the HDCU-5000 (camera control unit) series which, supporting SMPTE ST 2110 and AMWA NMOS standards, creates a pathway for IP and has a 12G-SDI and 4K output interface. When used with the HDC-5500 camera, the HDCU-5500 supports two 4K signal lines of ultra-high bit-rate optical fibre transmission, allowing productions to shoot in mixed capture formats with an extra 4K video trunk line.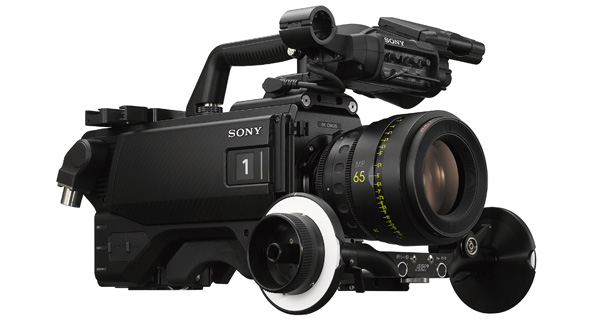 The HDC-F5500 can use the new IP extension adaptor and transmitter HDCE-TX50 for remote or multi-camera flight pack uses, without a CCU. Compliant with SMPTE ST 2110 standards, the HDCE-TX50 will transmit signals from the camera head over IP to a CCU located at a remote production centre. It supports the major IP intercom models for real time communication with and between remote camera operators.
The HDCE-TX50 also helps users centralise the allocation of their equipment between studios, control rooms and machine rooms, allowing camera signals to be routed instantly, without re-connecting fibre cables, over IP to another part of the facility.
HDR/SDR Workflow
The HDC-F5500 is also compatible with Sony's existing SR Live for HDR workflow for simultaneous HDR and SDR programme production, with HLG and S-Log3. It supports signal conversions including 4K HDR, HD HDR, 4K SDR and HD SDR without signal loss or degradation of the picture tone. SR Live Metadata packets store 26 parameters, describing camera operators' creative decisions and camera adjustments made during production. Embedded within the SDI signal, this metadata allows exact duplication of the SDR programme from the HDR layer.
The ARIA (Automatic Restoration of Illumination Attenuation) function is another new development built into the HDC-F5500 camera. It works with a limited number of PL and zoom lenses to calibrate and compensate picture appearance when shooting at a distance.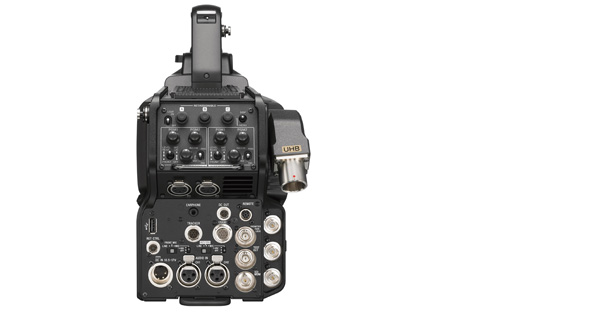 Other features include a new viewfinder slide mechanism to use with existing large viewfinders that minimizes the camera operator's body movement while panning. Sliding the viewfinder closer to the axis of tripod rotation reduces the operator's need to change the viewing angle and helps when working in tight environments such as tracked dollys, stadium platforms and scaffolding. The HDC-F5500 also has an ergonomic grip for handheld work, and side tally lamp. 4K/12G-SDI direct output from the camera facilitates wireless operation and direct recording.
The HDC-F5500 is expected to be available in December 2021.
Sony PVM-X 4K HDR TRIMASTER Monitors Series Due for an Update
Sony's PVM-X 4K HDR TRIMASTER monitor series has expanded from 18in and 24in models to include a 32in monitor that has just started shipping this month. All three will soon receive a V3.0 firmware update with several new features.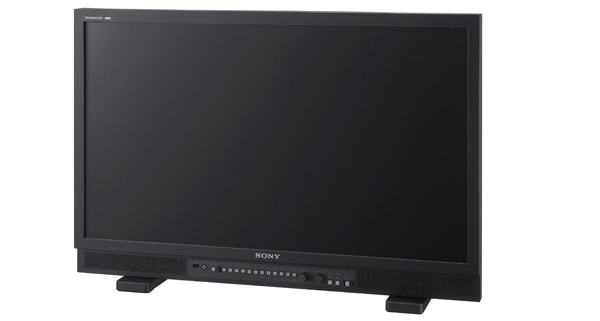 With V3.0 firmware, to save time, once one unit of the PVM-X3200 is set, those settings can be copied to other units of PVM-X3200, X2400 and X1800 via a USB memory stick, although the screen sizes are different. Where high luminance areas are displayed as clipped or highlighted by a zebra pattern due to the dynamic range of the monitor, with the V3 firmware, these clipped portions can also be visible by a roll-off curve.
A colour gamut scope will be available that maps colours in the CIE1931 standard chart with the standard colour space area display.
Field operation will become more accurate with false colour and camera focus functions. False colour assigns the incoming signal different colours indicating exposure levels to quickly verify exposure. The Focus Assist feature displays incoming images with sharpened, coloured edges to help determine the focus more precisely. pro.sony