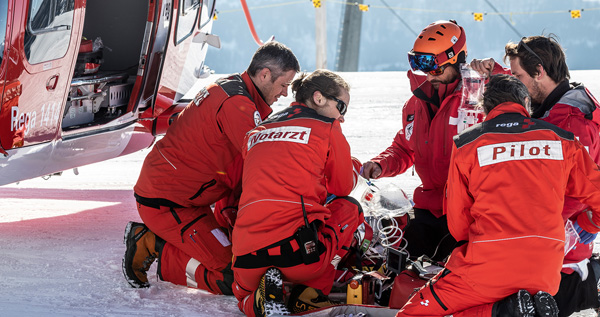 Since it was launched in 1999, arte's documentary series '360 - GEO Reportage' has presented the stories of fascinating, unexpected people and places, always captured with brilliant cinematography. One of GEO's most recent films, 'Switzerland: Glacier Pilots', produced by Aachen based production company, Mineworks Film GmbH, focuses on active glacier pilots and the Swiss Air Rescue Service, REGA.
Its subject is Isabel Menzi, whose main job is working as a pilot for a Swiss airline. She is undergoing specialised training to become a REGA glacier pilot, qualified to serve as a lifeline to people stranded in the treacherous mountains. The training is gruelling, as the rescue flights themselves are death-defying.
Pocket-sized Camera Package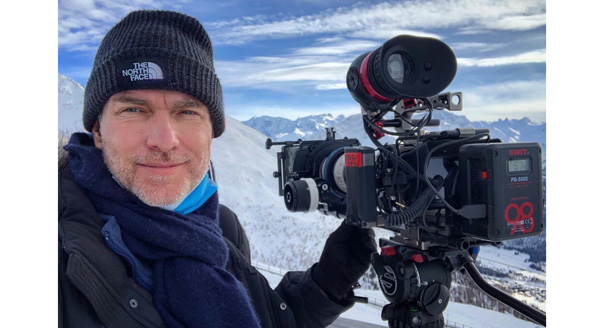 Shot in the Swiss Alps during the early months of 2021, the film's director Frank Mirbach and his team chose to shoot the documentary with the Pocket Cinema Camera 6K and Pocket Cinema Camera 4K as the main camera package. The post production work was completed entirely in DaVinci Resolve Studio.
"We had to keep the crew and our equipment as small as possible, not only due to COVID restrictions, but also because of the limited space in the helicopters and the physical implications of filming at such a high altitude, on top of vast glaciers," he said. "It was an intensive shoot, but because of the picture quality from the Pocket cameras, combined with their small size, we didn't feel that we had to compromise the video production."
A Pocket Cinema Camera 6K with a full cage served as A cam, with the 4K mounted on a Sachtler Flowtech tripod for multicam and B cam footage. The cameras were fitted with Canon EF 16-35mm, 24-70mm and 70-200mm L series lenses. The Flowtech tripods are extremely lightweight, and very easy and fast to deploy and adjust.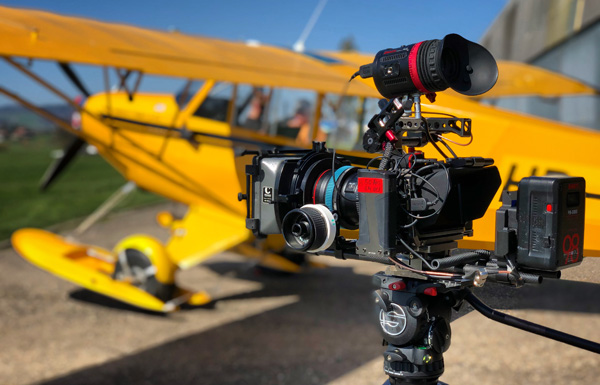 Cold and Bright
Frank said, "Both cameras handled the very cold and very bright conditions well," said Frank. "The whole look from the cameras is ideal for our purpose and matches well with other cinematic camera packages, in particular with skin tones."
The shoot was completed in 4K and 6K Blackmagic RAW, which allowed the Mineworks team to crop into its UltraHD masters without losing quality in the detail during post. "The ability to generate several angles and shots from one set of footage is frequently a great help in documentary editing, particularly for singular events that can only ever happen once," Frank said.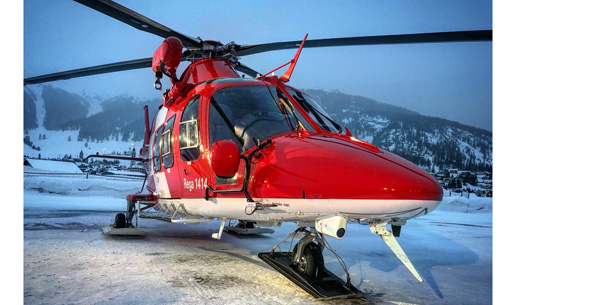 The 52 minute documentary was edited and graded in DaVinci Resolve Studio, and the team was also able to make a premix to share with the soundtrack composer. "Creating preview copies directly from the timeline was a simple process, and very practical when working remotely due to Covid restrictions," said Frank. "The customer and the broadcaster were both able to approve content safely from their respective offices, without delays to the production timeline." www.blackmagicdesign.com