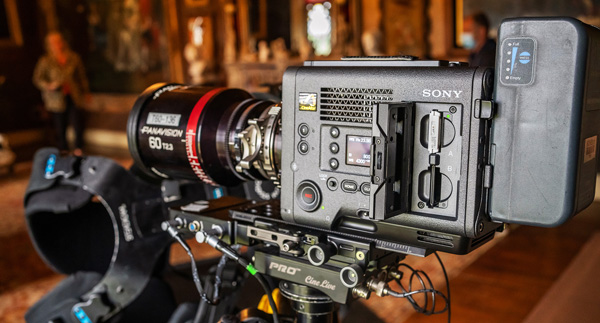 Sony has built internal recording into its new VENICE 2 digital cinema camera, with the option to choose between two different sensors – a new full-frame 8.6K sensor or the original 6K VENICE sensor. This new model keeps the original Sony VENICE look and LUT, Dual Base ISO and 8 stops of built-in ND filters, and has a lightweight, compact design.
Although its chassis is about 44 mm smaller and 10 percent lighter, the VENICE 2 records X-OCN and Apple 4K Pro Res 4444 and 422HQ internally, without the AXS-R7 recorder, using a new high-speed 6.6 Gbps AXS card – the AXS-A1TS66 – for 8K 60p recording. Existing AXS Memory Card Readers including AXS-AR3 via Thunderbolt 3 interface are compatible with the new media. Zoom to Fit operation, full-frame recording with 17:9/16:9 monitoring, is also available now.
Since its launch in 2017, VENICE has been used to shoot more than 300 theatrical, broadcast, cable and streaming releases, including Netflix series 'The Crown' and the upcoming feature film 'Top Gun: Maverick'. The camera receives regular firmware and hardware updates and has very wide lens compatibility, including all PL mount and Sony's native E-mount, which supports adapters for many types of lenses.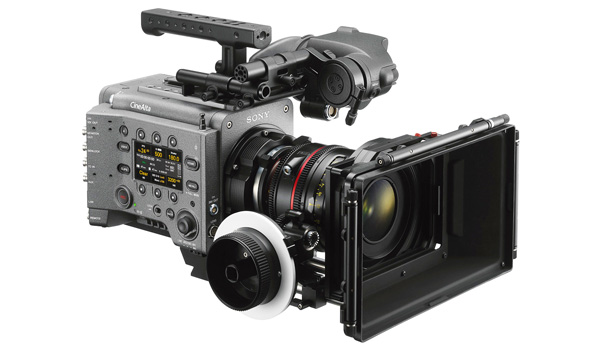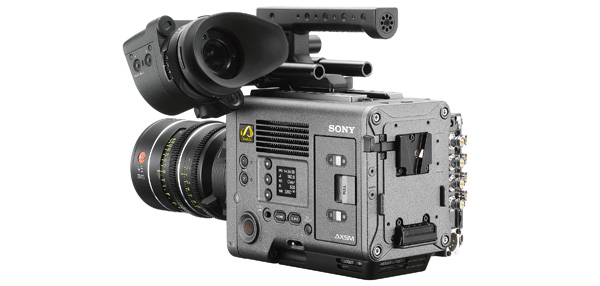 Sensor
The new 8.6 K (8640 x 5760) full-frame CMOS sensor gives 16 stops of total latitude within its dynamic range, allowing a high level of exposure flexibility while preserving colour separation and shadow detail.
Users can also interchange the image sensor block in the VENICE 2's chassis, and shoot with either the 8.6K sensor or the original 6K sensor block. The camera body automatically recognises the change on start-up and will launch correctly without firmware exchanges or re-installation. The original 6K sensor will allow higher frame rates.
Because of the oversampling that occurs when using the 8.6K sensor, images shot on VENICE 2 will show less noise and record more information in a 2K or 4K production. It also makes the camera more useful for VR, in-camera VFX and Virtual Production setups, capturing the high level of detail needed to produce immersive experiences and realistic imagery, especially when viewed on large-scale, high-contrast screens like Sony Crystal LED displays.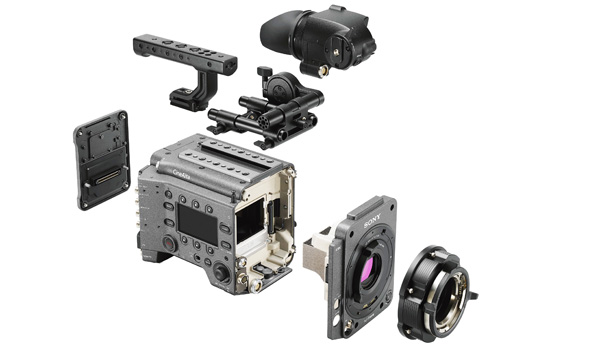 The sensor flexibility has made it possible to shoot in various user-selectable sensor modes – that is, combinations of resolution, aspect ratio, frame size and frame rate. For full-frame and anamorphic shooting, users need an optional license. A few examples of image modes with the 8.6K sensor are below –

Colour
The new camera also keeps its look and LUT from the original VENICE. By default, s709 is the LUT applied to the X-OCN codec video as it feeds from the camera's SDI ports, is seen in the viewfinder and is recorded to SxS cards. The look, recognised for its natural skin tones, was developed to take advantage of the sensor's particular image quality and includes ample highlight roll off to help reserve dynamic range. The s709 LUT has an attractive, distinctive look on its own but is designed to be slightly flat to allow space for colour grading.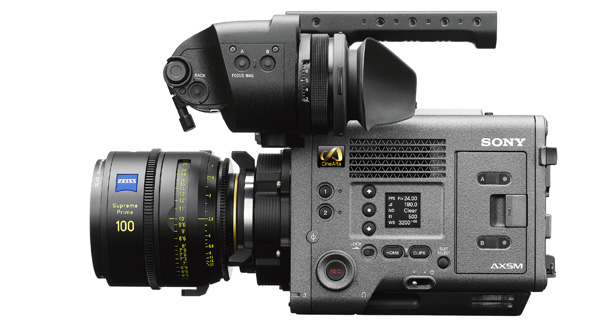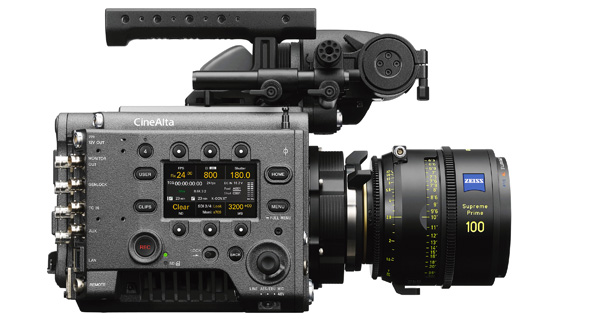 The VENICE 2 CineAlta camera has a dual base ISO of 800/3200 to allow shooting under diverse lighting conditions. Sony has improved the camera's 3D LUT processing, and 4K output is now supported with an LUT applied. The use of LUTs and ASC-CDL exchanges can be controlled via Ethernet or Wi-Fi. Exposure Index (EI) changes are now applied directly to S-Log3 outputs.
Body
The VENICE 2 user interface is the same as in the original VENICE with various updates for ease of use. Similarly, though the smaller physical design is new, it remains compatible with nearly all the original VENICE accessories. An internal microphone is now installed, a Lemo 2pin 12V output connector is added and the Ethernet connector position has been moved to the Camera Assistant side.
The VENICE 2 camera with the 8.6K image sensor is scheduled to start shipping in February 2022 and the VENICE 2 with a pre-installed 6K image sensor is expected in March 2022. The VENICE 2 6K can be used with the existing VENICE Extension System, used to set up cabled separation of the camera's body from the image sensor block. An updated Extension System for VENICE 2 8K is planned for release by early 2023. pro.sony