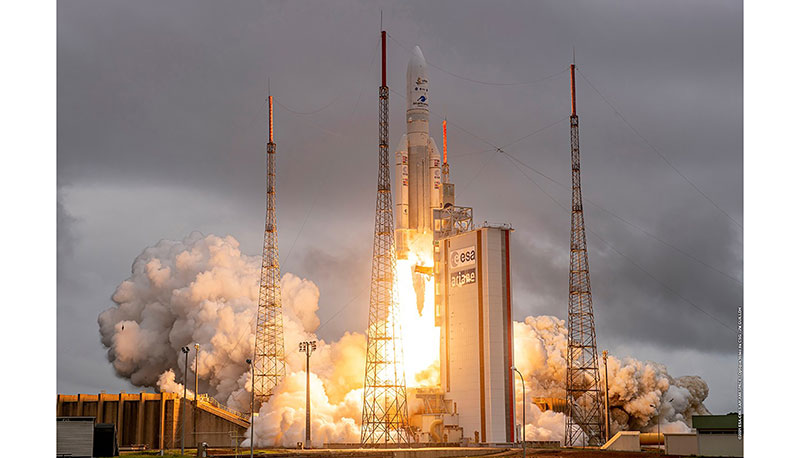 The European Space Agency launched the James Webb Space Telescope into orbit on 25 December 2021 in collaboration with NASA and the Canadian Space Agency. The launch took place over 30 years after the Hubble Space Telescope was launched into space to study the origins of the universe.
Built by NASA as a replacement for Hubble, the James Webb Telescope is the most powerful space telescope built so far, designed to extend researchers' ability to observe galaxies, planets, stars and nebulae for a better understanding of the physics of the Universe. The telescope was launched on an Ariane 5 rocket contributed by the European Space Agency, which also oversaw the rocket and launch site at Europe's Spaceport in French Guiana.
Réaltra Space Systems, located in Dublin, designed and developed the video camera telemetry system for the European Space Agency, choosing two Marshall Electronics miniature HD cameras to be installed in the launch bay. From there, images were beamed back to viewers around the world who could observe the telescope as it was released into orbit. The cameras were supplied and supported by Marcam Europe, Marshall Electronics' European distributor.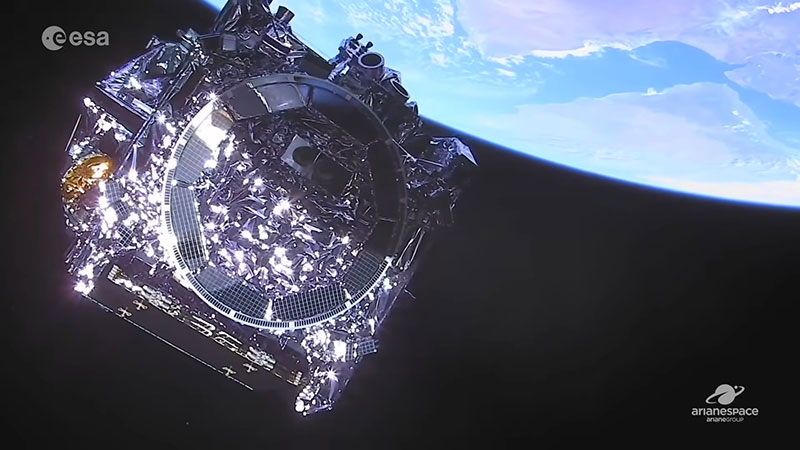 "When it came time to select the equipment to capture the launch, Réaltra found an experienced partner. Marshall has a history of camera and lens integration onboard rockets, satellites and space vehicles," said Tod Musgrave, director of cameras, Marshall Electronics. "We are honored to be selected for such an historic event and proud that our cameras are onboard to share the launch with observers all over the world."
Marshall's miniature cameras are small, lightweight but robust enough to deliver sharp, clear video throughout the harsh launch conditions of the rocket. The Marshall Miniature Cameras are built on high resolution sensors and processors, and are designed to capture detailed shots with accurate colour. They can maintain a discreet, miniature point-of-view without compromising versatility and convenience.
The aerospace engineers customising the imaging equipment for the project built these cameras around one of the Marshall camera boards and then added a specialised enclosure, various types of gels and fire resistant components to prepare them for space travel.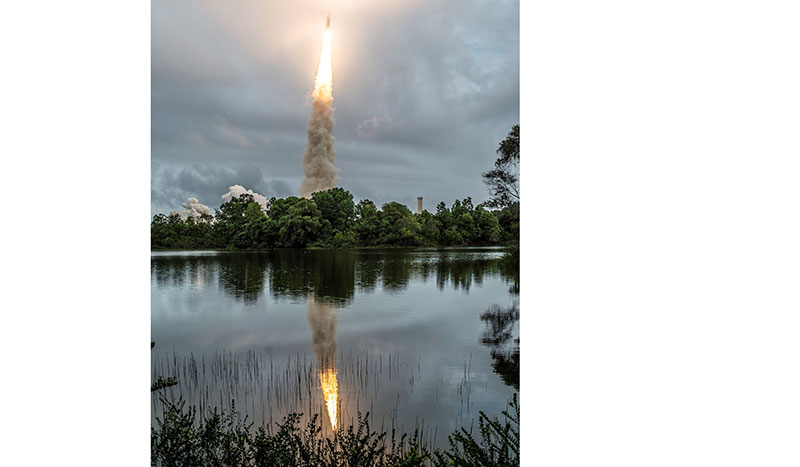 The beautiful video here was captured by Marshall cameras showing the separation of the James Webb Space Telescope from the Ariane 5 launch vehicle and the subsequent solar array deployment.
The James Webb Space Telescope reached its initial, unspecifed destination, nearly one million miles from Earth, in mid-January. Its journey and other news in the coming months can be followed here. www.marshall-usa.com