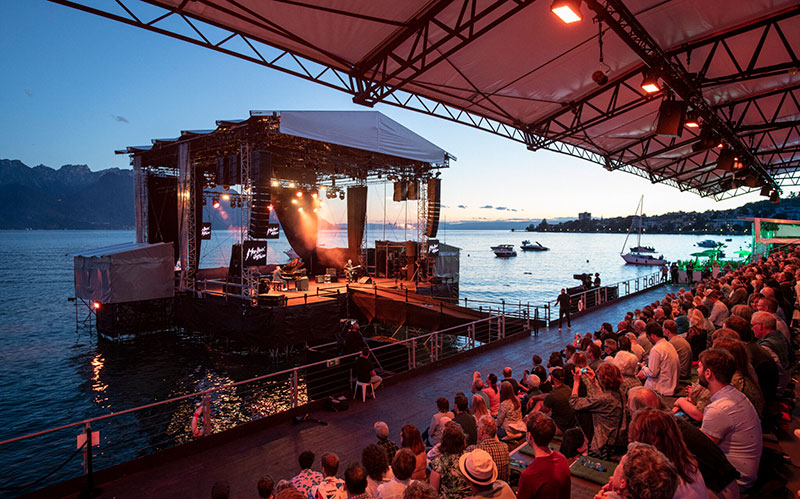 Over the past year, the Montreux Jazz Festival has been expanding their use of audio visual content to connect more closely with their worldwide audience. Their digital creative strategy included a streaming partnership with media distribution and delivery platform Stingray to livestream the festival annually, and the launch of an original artist content series, Spotlight.
To meet production requirements, Montreux Jazz Festival has partnered with RTS (Radio Television Suisse). An important goal of their work is perpetuating the festival through the content it produces. Held annually in Montreux, Switzerland for two weeks in July, it attracts about 250,000 music lovers from around the world to Lake Geneva. Originally a pure jazz festival when it started in 1967, Montreux began including other styles of music over the years and today presents artists from nearly every genre.
Sony HDC-F5500 Camera System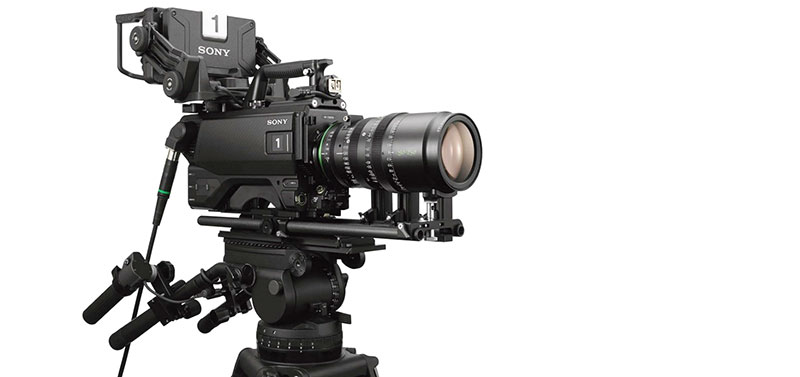 For this year's 56th edition, RTS will bring Sony's HDC-F5500 camera system to the festival's famous Stravinski auditorium. Scheduled to take place in Montreux from 1 to 16 July 2022, Montreux will become the first music festival outside of Japan to use the HDC-F5500.
Introduced in the US in October 2021, the camera system supports expressive, cinematic looks in a system camera form factor and workflow. Its global shutter prevents rolling shutter distortion and flash band when capturing video under complex lighting designs, for example, at music concerts with fast moving LED laser light. The global shutter, combined with an image sensor capable of shallow depth of field, also works well in live studio environments equipped with LED wall virtual systems.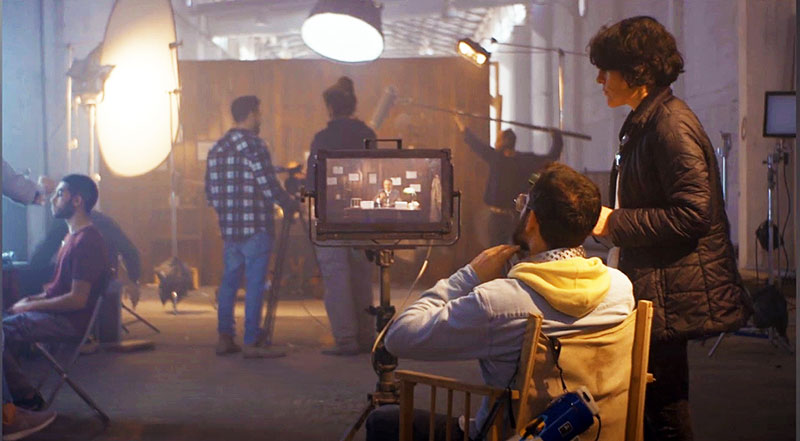 The HDC-F5500 has a motorised 8-step ND filter, adopted from the Sony VENICE cinema camera, that can be controlled locally or remotely to select focus depth and control the capture of fast-moving subjects very precisely, even in bright lighting conditions. The camera's wide colour gamut supports BT.2020, S-Gamut3/S-Gamut3.cine and HLG, matching the colour science used in most Sony cameras.
Workflow Options – Remote, SDI/IP, SDR
For setting up workflows, the HDC-F5500 integrates with Sony's IP Live production system through the use of the HDCU-5500 series Camera Control Unit, which has a 12G-SDI and 4K output interface as standard, and a pathway for IP and 12G-SDI capabilities as an option. The camera is compatible with Sony remote control panels for live shading and painting work for video engineers, and supports Sony's existing SR Live for HDR workflow with HLG and S-Log.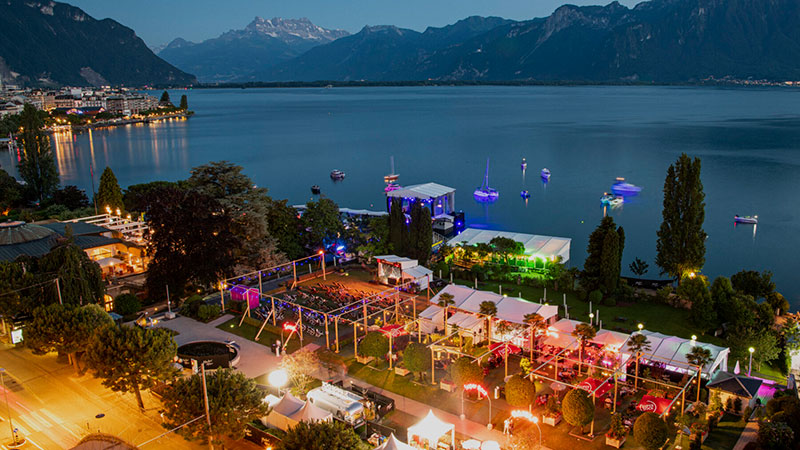 Its integration with the IP extension adaptor HDCE-TX50 makes it suitable for remote production as well. The TX50 adaptor connects directly to a camera head in the field and, compliant with SMPTE ST 2110 standards, transmits signals from the camera head over IP networks to the HDCU-5500 CCU, situated at a remote production centre.
Yannick Dumartineix, Head of Production at RTS said, "We completed our first UHD wide sensor live shot test in Montreux during the festival's 2014 edition. When the artistic directors decided they wanted to adopt a cinematic look at the Stravinsky auditorium we started planning to use the HDC-F5500. As our OB vehicles were equipped with the HDCU-5500, the release of the F-5500 meant we were ready to go wide sensor in a smart, efficient way since we only had to replace the camera head and could maintain the rest of the chain." pro.sony