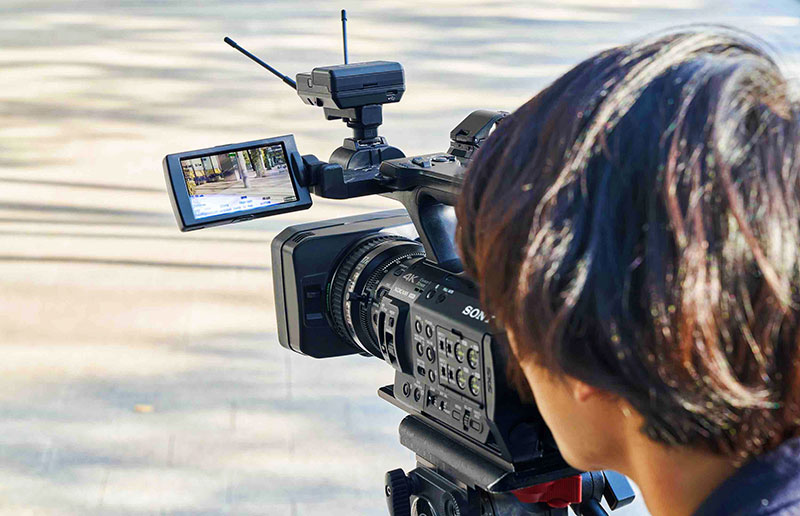 The new URX-P41D two-channel portable receiver in Sony's UWP-D Series is a supporting MI (Multi Interface) shoe with a Digital Audio Interface. The URX-P41D features Digital Audio Processing sound quality, NFC Sync for simple Receiver to Transmitter set-up and functions such as Auto Gain mode and Output level control. All these features are intended to make sound recording easier.
As part of the UWP-D Series, the URX-P41D will work with all UWP-D transmitters and is backwards compatible with previous generations. It will be available either as a stand-alone receiver, or as part of a new kit, the UWP-D27, that will include two UTX-B40 Bodypack Transmitters.
Applications that the URX-P41D is best suited for range from broadcast and news productions to run-and-gun style interviews, including documentaries and series productions using Sony's XDCAM camcorders and Alpha interchangeable lens camera.
Sound Quality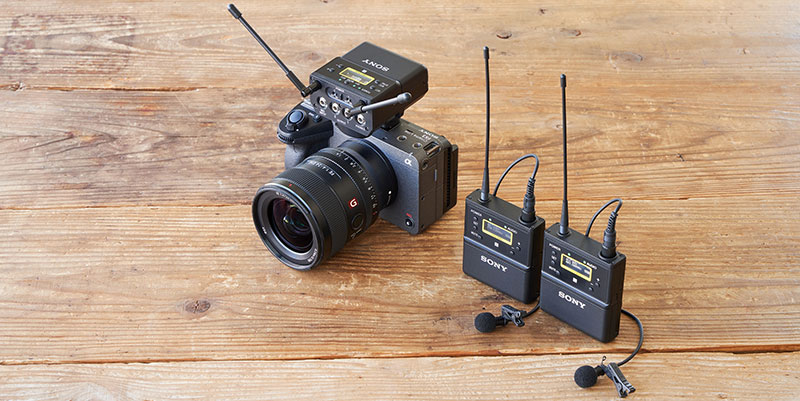 Important new features that improve sound quality include the receiver's digital audio interface. Sony's Digital Audio Processing uses DSP (digital signal processing) for digital companding, a combined compression / expansion technique. Data is compressed, transmitted and then expanded (decompressed) at the receiving end to its original form, but with reduced noise and crosstalk.
Its ability to improve the sound quality comes from using the same non-linear scale to restore it, resulting in less disruption or interference with signals in an adjacent circuit (crosstalk) caused by AC/DC transmission lines. It delivers a very accurate response to any fluctuations in sound which, for interview-style recording, means the audio is clear and precise.
Using the SMAD-P5 MI shoe adaptor makes it possible to record digital audio directly, and preserves the sound quality with low noise by skipping the D/A and A/D conversion process. This interface is compatible with many of Sony's XDCAM camcorders and Alpha interchangeable lens cameras, and integrates directly with Sony's camcorders, displaying audio information on the viewfinder. Visit the Sony website to check compatibility between SMAD-P5 and applicable camcorders and cameras for Digital Output through the MI Shoe.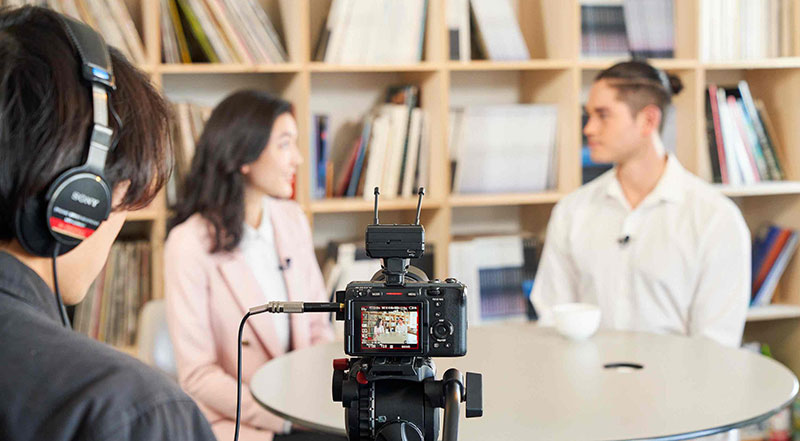 Settings and Sound Capture
The NFC SYNC function is added to make channel setting faster and easier when using RF transmission. By holding the NFC SYNC button on the receiver for a few seconds, it automatically scans the appropriate frequency, after which touching the receiver to the transmitter will sync the channel.

​​​​​​​
Built into a more compact size compared to previous generations, the URX-P41D receiver can sit on top of the camera or lens, attached to the MI shoe or cold shoe, improving balance on the camera.
The External Microphone Input for an extra wired microphone adds further sound capture options. For instance, three-channel audio recording is available by using a Sony lavalier microphone through the external microphone input. Four-channel audio recording is another possibility when using a stereo microphone through the external microphone input.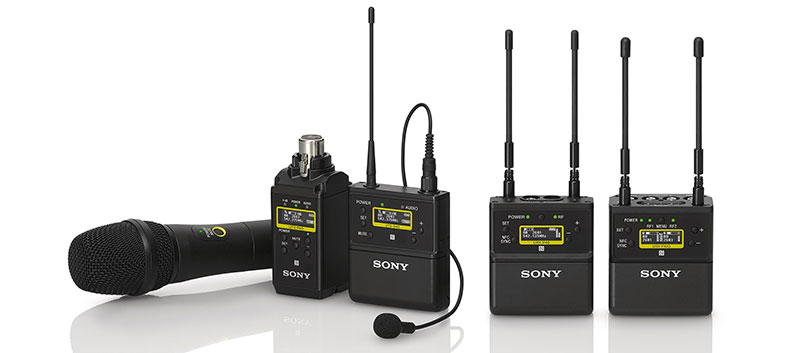 The URX-P41D can reduce interruptions in reception (RF signal dropout) by using a space diversity reception system, and achieves stable reception due to its two receiving antennas. The angle of the antennas on the portable receiver can also be adjusted. Space diversity systems use different physical paths for the signal, at a single frequency, and improve the reliability of a message signal by using two or more communication channels with different characteristics.
Auto gain mode and Output level control assure the user that the audio levels are correct when out in the field. Auto gain will help to prevent unwanted distortion and Output level control, when using XLR cable, allows the user to increase the output level where necessary.

The URX-P41D and UWP-D27 will be available from April 2022. pro.sony