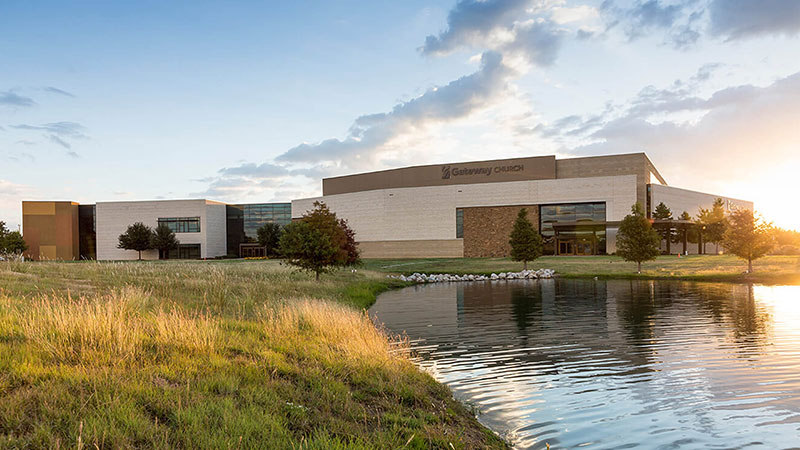 Sony's HDC-F5500 4K Super 35mm system camera, and the HDC-3500 4K camera are serving as production tools at worship services at Gateway Church in Southlake, Texas. Gateway actually placed the first order for the new Super 35m HDC-F5500 camera, and is among the first clients worldwide to use the camera.
The HDC-F5500 and S35mm based cameras like it were built in part to ease complications associated with achieving shallow depth of field in live productions. Its imagery can be used to amplify creative expression and produces engaging new looks that work well for many types of worship experiences.
The 4K Super 35mm HDC-F5500 and HDC-3500 cameras feature global shutter systems to eliminate rolling shutter distortion and flash band. Both cameras support a wide colour gamut and operate at variable frame rates while capturing at 60p, which suits live production with a cinematic look. The cameras' high sensitivity, low noise and high dynamic range also help when working in bright or dark environments, especially useful for the lighting typically used during worship services.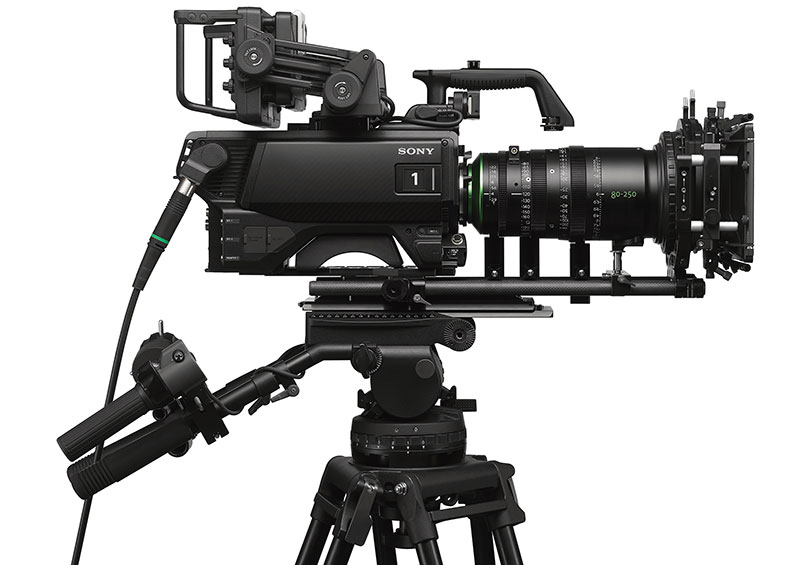 HDC-F5500 4K Super 35mm system camera
Because the cameras' operation is relatively straightforward, the church's volunteers and other users with varying levels of experience are able to navigate and produce good-looking content for their live productions, serving both in-person and virtual audiences.
For precise control of the depth of field, the HDC-F5500 has a locally or remotely controlled motorized 8-step ND filter. 4K/12G-SDI direct output from the camera facilitates wireless operation and recording.
The HDC-F5500 is used at the church with a combination of FUJINON 85-300mm, 25-300mm and 20-120mm Cabrio cinema zoom lenses to enhance the depth of field. The HDC-3500 is being used with a mix of FUJINON UA70x, UA13x4.5 and UA24x box and portable zoom lenses. That consistency means Gateway can maintain complementary colorimetry and operational controls within and across their projects.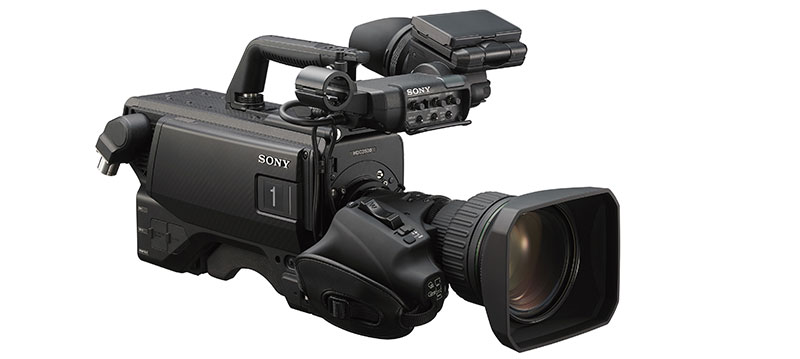 Sony HDC-3500 4K
Further to the HDC-F5500 and HDC-3500 cameras, as a long-term Sony customer, Gateway Church installed an XVS-9000 4/ME 4K switcher, PWS-4500 8-channel 4K server, BRAVIA professional 4K HDR displays and PVM professional production monitors through integration firm Beck Associates. They also purchased the new XVS-G1 switcher for their Dallas Campus.
"The new model packages Sony's imaging expertise into a camera that meets many of the needs of a modern church," commented Adrian Lopez, CEO Thunderhead Enterprises who was the project manager. "It's a system that is self-contained and works without the extra cabling and third-party parts associated with other cinematic cameras. Selecting the HDC-F5500 and HDC-3500 was also made straightforward by the fact that the new cameras match each other and the rest of the church's largely Sony equipment." pro.sony