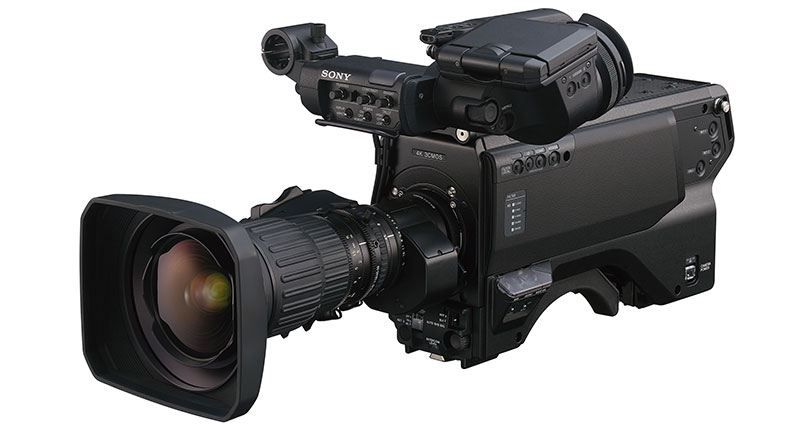 At NAB Show 2022, Sony launched a new system camera in its HDC series, with two compatible large lens adaptors, and updated its Ci Media Cloud Services and camera-to-cloud portal.
Following the release of the HDC-F5500 system camera, which has a Super 35mm 4K CMOS global shutter image sensor, shallow depth of field and HFR capability of 4K 120fps, Sony is launching a further model in the HDC series, the HDC-3200.
The new camera serves as a more affordable 4K system that focusses on essential features. The HDC-3200 is fibre based and has a 2/3-inch type 3CMOS image sensor with global shutter, 4K and HDR, and support for numerous signal formats. It is compatible with Sony viewfinders, large lens adaptors and IP transmission systems and is planned for release in May 2022.
Upgradeable System Camera
The HDC-3200's functionality is flexible to suit different owners, budgets and use cases. Users can start with a lower investment for HD shooting and then upgrade to 4K (2000TVL) without making hardware changes. By adding an optional HDCE-TX30 IP camera extension adaptor, the camera is made to output ST 2110 signals directly without needing a separate camera control unit (CCU). This makes it simpler to connect to an IP-based remote production system.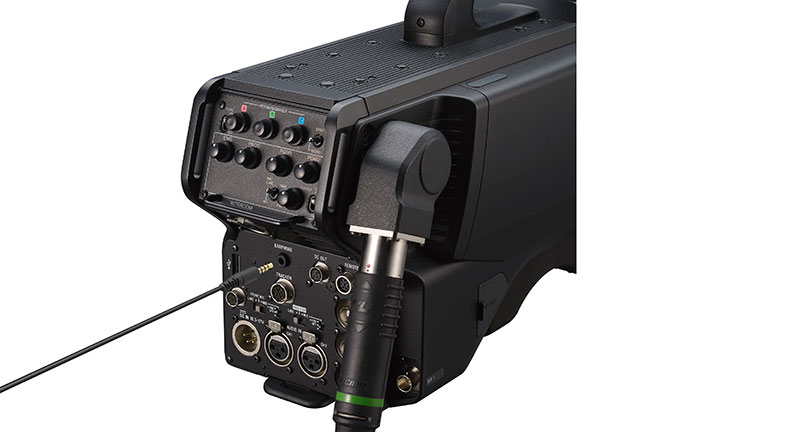 The 2/3-inch 4K CMOS image sensor achieves high sensitivity and a high signal-to-noise ratio, with Global Shutter to counteract the 'jello effect' and banding noise so that the HDC-3200 can capture stable, precise UHD imagery in scenes with fast-moving subjects. These characteristics suit applications in news studios with LED walls or live entertainment venues, and result in images that combine extreme 4K detail and high dynamic range with support for the ITU-R BT.2020 wide colour space.
Workflows
The HDC-3200 is suitable as a partner for Sony IP Live production workflows. The camera can be integrated directly into a ST 2110 production infrastructure, either via the HDCU-3500/3100 CCU with IP interface option or, as mentioned, using a HDCE-TX50/TX30 camera extension adaptor. The HDC-3200 supports the Sony SR Live workflow as well, reducing the cost and complexity of simultaneous HDR and SDR programme production by a single crew. The workflow is scene-referred, based on the Sony HDRC-4000 production converter unit and metadata, to faithfully retain the producer's artistic intent across all distribution formats, throughout conversion.

Because the menu of the optional HDCU-3500/3100 Camera Control Unit can be accessed remotely via a web browser, you can monitor of optical levels and status of multiple CCUs from a remote PC.
Built with the same ergonomics and operating workflow of Sony's HDC camera family, the HDC-3200 is compatible with camera system accessories including viewfinders, large lens adaptors and CCUs. When used for live production with compatible zoom lenses, the camera's support for ARIA (Automatic Restoration of Illumination Attenuation) compensates for exposure ramping and peripheral light loss. Three focus positions can be assigned to preset buttons to help you switch between focal positions during live shooting.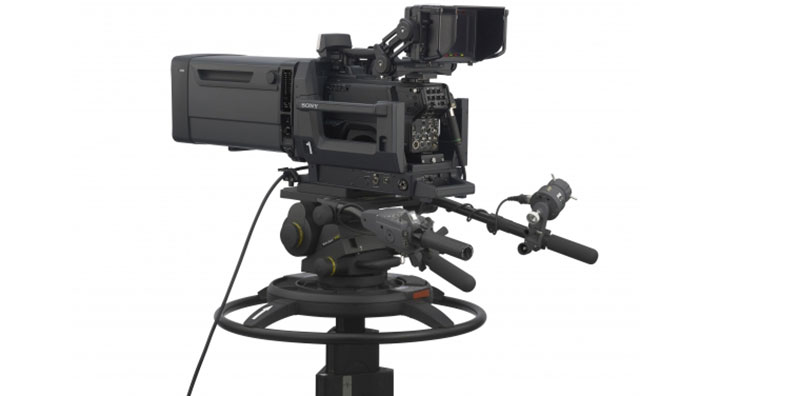 Large Lens Adaptors
Compatibility with Sony's new HDLA-3505 and HDLA-3501 large lens adaptors, which are due for release in June 2022, gives users more flexibility in live production environments. In contrast to traditional build-up kits, the adaptor mounts the camera head in one step without lengthy wiring and adjustments. The HDC-3200 can also be undocked from the adaptor without removing the lens.
The robust HDLA-3505 can be used with the HDVF-EL70 viewfinder and has an LCD panel used to assign settings and set up simple monitoring via SDI Input.The HDLA-3501 complements the new HDC-3200 to work as a cost-effective 4K system. It is designed to operate with the HDVF-L750 viewfinder and gives access to the camera head while supporting rear panel operation. Both adaptors have a cableless interface and instant attachment to and detachment from the camera.
Ci Media Cloud Services
Sony has continued to develop and improve the Ci Media Cloud Services system of cloud-based applications built for media organisations. Ci services help users collect, organise, collaborate, deliver and archive media assets.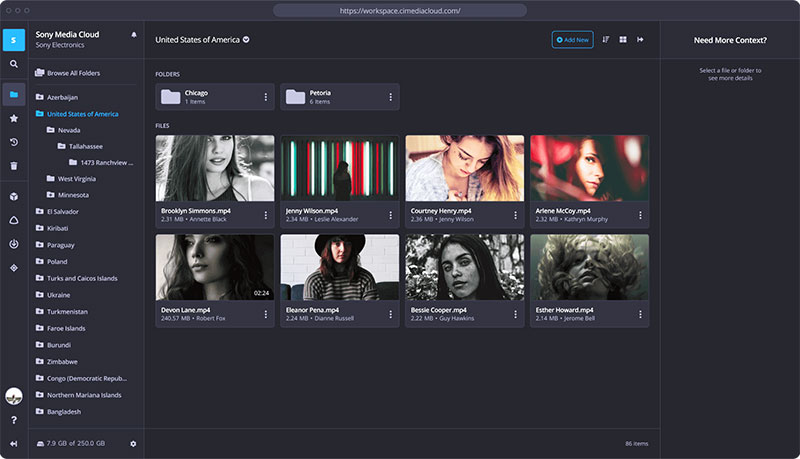 For post-production, Ci's Workflow app supports a secure VFX pull workflow that enables VFX frames to be automatically delivered to VFX houses by submitting an edit decision list (EDL) to Ci. Productions must first upload original camera files to Ci where preview proxies are created.
To initiate the VFX pull workflow, an EDL is submitted to Ci. Ci locates the referenced files and converts those clips to the desired output format. The generated frames are dynamically provisioned to the VFX vendor who is notified when delivery is complete. Advantages of the app include increased speed and lower operational costs, and its ability to solve common challenges concerning ownership and accessibility.
Ci's improvements for collaboration, which can help editorial and sports users, among others, with in-app commenting, clipping and livestreams. These services simplify the way creative teams review and collaborate on content and allows quicker publishing to social media.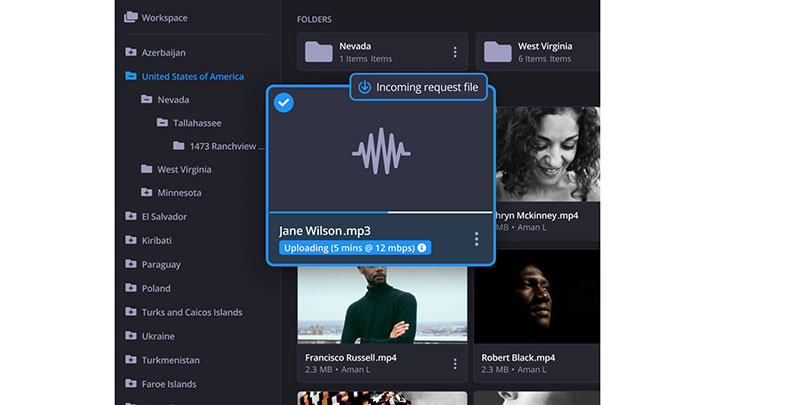 Ci is also integrated with Sony's Hawk-Eye sports officiating system to receive live streams from sports venues, allowing officials to review, mark up and collaborate on decisions in near real time, regardless of location. This workflow makes content readily available to licensees and rights holders.
Other updates to Ci include a Ci mobile iOS and Android app for viewing content, plus an Apple TV app for screening content, more granular control of S3 content, 6 times faster livestream ingest and Japanese localisation.
Camera-to-Cloud
The goal of camera-to-cloud capabilities are more freedom and flexibility when trying to make productions from the field or front lines more efficient. Sony's camera-to-cloud system, C3 Portal (C3P), uses mobile, 5G/LTE and WiFi to connect cameras to the cloud, streaming live footage or transferring files without acquiring new equipment. It keeps the cost of file operations low by tightly integrating Sony acquisition devices and remote operations.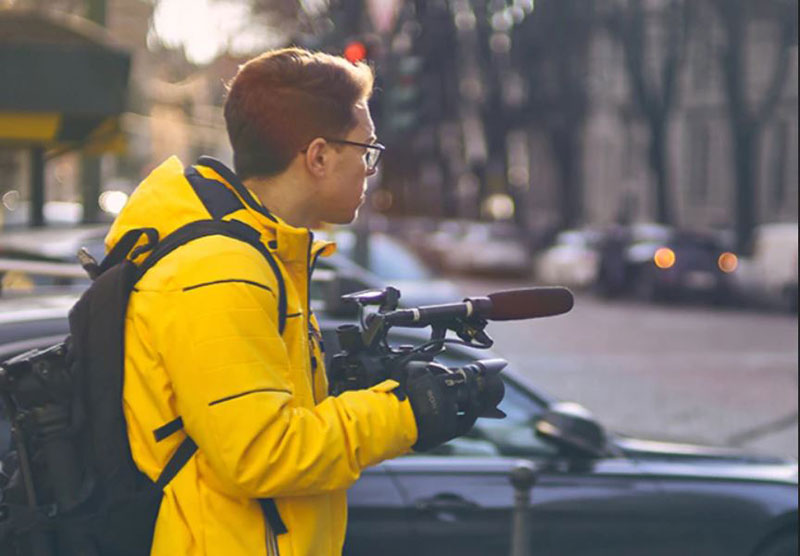 For instance, C3P enables remote camera control, remote file access and secure, efficient transfer of files to Ci or a chosen destination. C3P's new mobile app updates the file transfer process by making this possible using mobile devices. Flexible metadata workflows support custom and automated metadata tagging of camera clips, resulting in simpler search and identification for faster content retrieval.
Sony is continuing to build on its suite of Cloud Services with the development of infrastructure and live production tools that aim to support an efficient transition from on premise to cloud. pro.sony