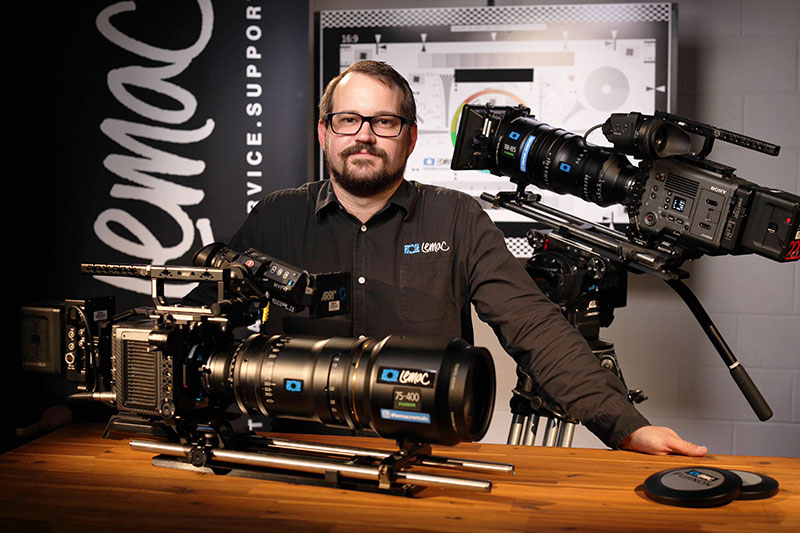 Lemac Film and Digital was launched in Sydney over 40 years ago by a passionate cinematographer John Bowring ACS, who had a keen interest in technology. Now, with a strong reputation for the rental side of their business, the company has purchased two new FUJINON lenses, the HK 75-400mm and HK18-85mm Premier zoom lenses, from FUJIFILM Australia.
Lemac's national rentals manager Tim Jordin said, "When the opportunity came up for Lemac to purchase some of the HK Premier Series zooms, we were excited about it. We continuously add to our rental fleet and believe that it's especially important right now to keep a diverse inventory."
Story and Medium
The Lemac family and brand, as dedicated to their industry today as when the company started in 1975, are currently able to support feature film productions, documentaries, drama and reality shows; TVCs, corporate films, shorts, and music clips; plus live events, webcasts, and news and current affairs.
Tim said, "We want to support clients in whatever medium they choose to work, regardless of the story or message they need to tell. We are prepared to rent or sell them the equipment they need, install it and teach them to use it. We can also help them produce, deliver and even archive their work. The FUJINON Premier HK Series of zooms fit into this approach, striking a balance between performance and usability with their fast T-stops and great focal length ranges. Their look is modern but still evokes that extra emotion that results in an organic feel to the images they create."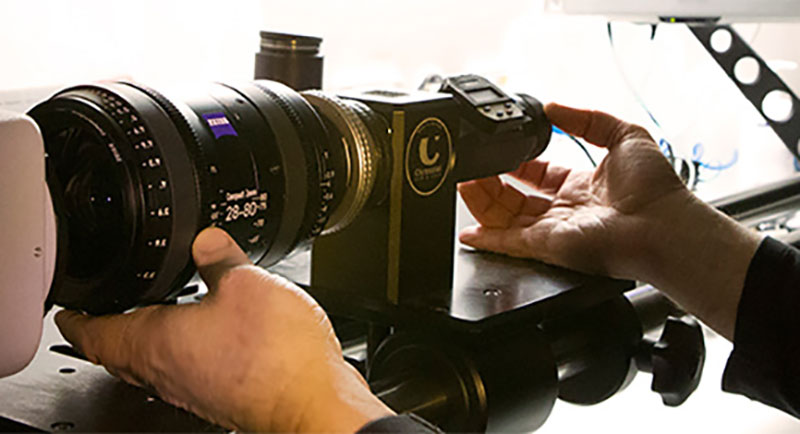 Lemac's Service Department specialises in the repair and maintenance of professional motion picture lenses.
Consistent and Repeatable
In recent years Lemac has had considerable success with the FUJINON ZK Cabrio range and were the first to make the complete range of FUJINON Premista Full Frame zoom lenses available in Australia. For Tim, buying the HK Premier lenses was a logical decision.
Fujinon HK Premier Zooms are designed for cameras with 4K optical performance and higher. They show minimal breathing, which some lenses exhibit when the magnification or angle of view changes during focus, giving an apparent change in focal length. The HK lenses' image quality is consistent and repeatable, and the coatings and elements are consistently colour matched. The 280 degree focus barrel rotation helps accurately expand the focus scale.
The HK4.7x18 18-85mm T2.0 covers the most-used focal length range, suitable for most types of dramatic studio and location scenes. The HK 75-400mm (below) ranges from medium focal length to long telephoto, typically used for sports, cars, action, wildlife, commercials, exteriors, compression shots, slowmotion -- situations where a long lens with a fast aperture in a small, light body is needed.

Hesitation
Tim said that, with their minimal breathing and a gentle bokeh, the HK premier Series lenses are a good choice for vehicle tracking, drama, TVC or live events. He noted, "A major factor in people's hesitation when considering a zoom lens is its speed and the way it feels in comparison to a prime. FUJINON could have called these Variable Primes, as they are very fast even by some prime lens standards."
Variable Primes were a Zeiss-ARRI development. In contrast to a true zoom, variable primes do not maintain focus, as the focal length is varied. But the lenses were also very fast throughout the range -- like the modern HK Series -- with a constant aperture of T 2.2 due to a special iris control that changes the position as well as the opening of the iris while adjusting focal length. Only three high-speed T 2.2 lenses covered a focal length range from 16 to 105 mm, and two of these were aspherical, aiming to maintain image sharpness better over their focal length range. www.fujifilm.com