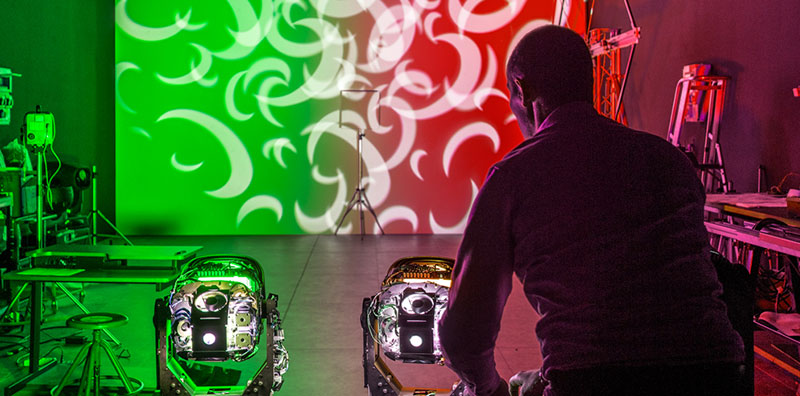 ARRI has acquired Claypaky from ams OSRAM, taking over one of the top lighting manufacturers in the entertainment and stage industry. "With Claypaky as part of our corporate group, ARRI will become a leading lighting equipment provider with major brands for the motion picture and live entertainment markets," said Dr Matthias Erb, Chairman of the ARRI Executive Board.
"The expertise, passion and dedication to lighting that distinguishes both companies form a strong foundation for building cooperation and the further development of our businesses."
Marcus Graser, CEO of Claypaky, said, "We are very happy to be joining the ARRI family. Both companies hold primary positions in their fields, due to deep market knowledge, capacity for innovation and customer understanding. We share a rich heritage and a passion for innovation in an industry that fascinates people around the world. Together with ARRI, we will continue to pursue our vision to create the best in professional lighting equipment, services and reference products to a broader customer base."
The Claypaky brand and its employees are invaluable assets and factors for success when bringing both companies together. Claypaky will remain as an organisation with its brand, its setup and structure of staff and locations. ARRI will also keep its current setup and retain its locations.

Left - Dr Matthias Erb, Chairman of the ARRI Executive Board. Right - Marcus Graser, CEO of Claypaky
Founded in 1976 and based in Seriate, Italy near Milan, Claypaky's long history features numerous innovative products such as moving body and moving mirror projectors, colour-changers, followspots, projectors and various lighting effects, many of which have won awards and been used on prestigious projects. Professional sectors using Claypaky light effects include theatre, television, live events, trade fairs, theme parks, shops, conference centres and others.
Established in 1917 and based in Munich, ARRI consists of Camera Systems, Lighting and Rental business units. The portfolio includes digital cameras, lenses, camera accessories, archive technologies, lampheads, lighting accessories and systems such as the design and engineering of complete broadcast and virtual production studios.
ARRI has been developing and manufacturing professional lighting products since 1924, mainly focused on the motion picture and television industries. Since 1953, all lighting products have been manufactured in Stephanskirchen, Germany, only a few hundred kilometres from Seriate. www.arri.com