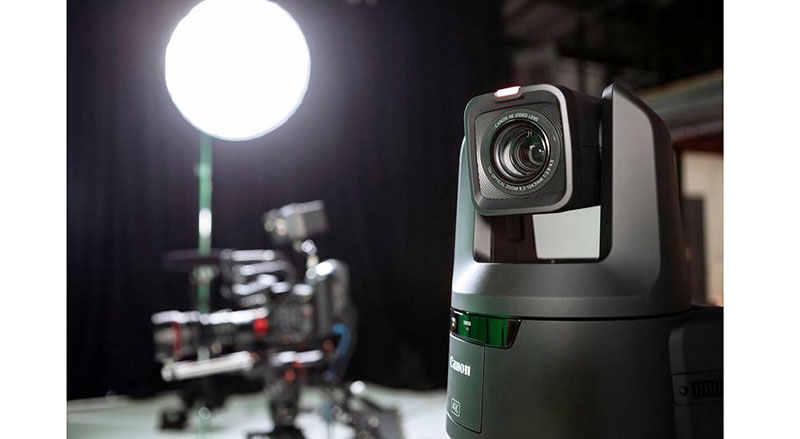 Canon is expanding the functionality of its PTZ cameras with two new apps, the Auto Tracking Application RA-AT001 and the Auto Loop Application RA-AL001, creating a standalone system for video production without relying on external hardware. These new paid-for applications are simple to configure, and combined with Canon's 4K cameras, support scenarios from higher education, corporate, live events and broadcast, to houses of worship.

The new applications will launch with support for the CR-N700 camera, Canon's indoor 4K remote PTZ camera. Going forward, Canon will expand the line-up of applications in its Add-On Applications System, as well as its line-up of compatible remote camera models.
Auto Tracking
Running on the drive mechanism in Canon's PTZ cameras, the new Auto Tracking application is able to track people without the intervention of a camera operator. This enables both single and multi-camera shoots to be filmed without needing a camera operator, reducing the burden on AV staff or operators, while still capturing high-quality content. Performing visual analysis in-camera, the application has excellent tracking capabilities, from full-body, upper body, shoulders-up and other viewpoints, as well as speeds ranging from slow to brisk walking.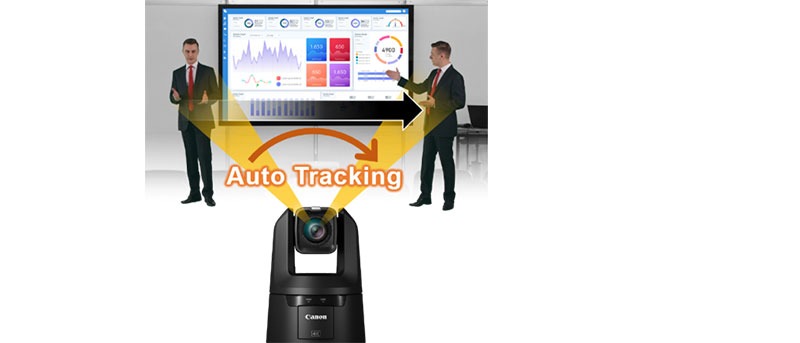 With a various adjustment functions including Composition, Tracking Sensitivity and Priority Display Area, the CR-N700 can be customised for several different use cases, such as live production or corporate events. With the Composition feature, operators can set the optimal position to ensure the subject is always well framed, while the tracking sensitivity offers up to ten levels of adjustments, making it suitable for many applications.
Auto Loop Application
The Auto Loop application enables the camera to follow a pre-programmed, automated pan/tilt/zoom movement without an operator to manually change the shot. This is useful in situations where operators must make simple repeated camera movements, such as live music events where, for example, the shot would move from the drummer, to lead singer, to audience and then back again. This allows directors and operators to concentrate on switching and framing with other cameras, reducing workload, and saving labour.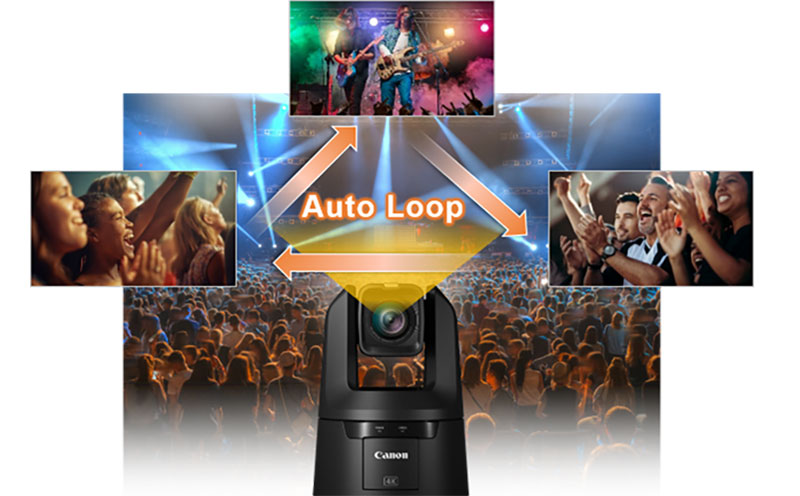 Two movement pattern options, loop or back-and-forth, allow users to choose movements that suit each shooting environment. To ensure footage looks natural within a multi-camera set up, the application smoothly adjusts start-stop acceleration/deceleration to simulate manual camera movements. These features are programmable via a single screen, where operators can apply position and route settings and access a preview, as well as control the speed of movement and duration of pause at each position.

The CR-N700 firmware update and the RA-AT001 and RA-AL001 applications will be available to download from April 2023 for use with the CR-N700, through Canon's Add-On Applications System, enabling users to add new functionalities for video production. Downloads will be available here CR-N700 Support - Firmware, Software & Manuals | Canon www.canon.com