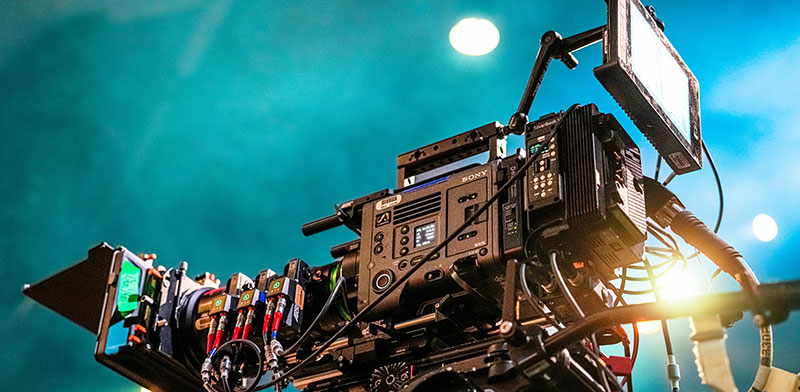 Sony with MultiDyne Video and Fibre Optic Solutions have developed a new bundle to meet the demands of cinematic live production, called VENICE 4K Live. The VENICE is now well known for feature film and television production, due to its dual base ISO of 500/2500, built-in ND filters and more than 15 stops of dynamic range.
However, Sony notes continued interest from live producers in using cinematic storytelling in their productions, and has designed VENICE 4K Live to bring cinematic looks to live video. The approach is similar to the development of the HDC-F5500 s35mm live camera system, which brings a shallow depth of field to live coverage along with plug and play integration with Sony's 2/3" HDC-5500 series infrastructure.
The VENICE 4K Live bundle was developed with MultiDyne, whose SilverBack Fibre Optic Camera Adapter adds further functionality to the VENICE that allows it to serve as a live event camera. Meanwhile, crews can take advantage of the VENICE's cinema lenses, shallow depth of field and low-light environments, but still have the infrastructure they need to cover a live event.
Robust Connectivity, Multiple Workflows
James Coker is founder and Technical Director of Funicular Goats, a company that has helped innovate and now specialises in bringing cinematic qualities to live production. James has worked on some of the biggest events ever produced for television, both in terms of audience and the number of cameras used, including BTS at SoFi Stadium, Billie Eilish at The Hollywood Bowl and the Super Bowl Halftime Show '22.
The SilverBack-VB establishes a full-bandwidth fibre optic link between 12G 4K or HD 3G cameras and an OB truck or video village position. It puts all of the signals needed for multicamera 4K/UHDTV production onto a single tactical or SMPTE hybrid fibre cable, and maintains robust connectivity.
The fibre camera adapter can transport up to one 12G-SDI, two 6G-SDI or four 3G-SDI signal paths from the camera to the Base Station, and one return path the other way.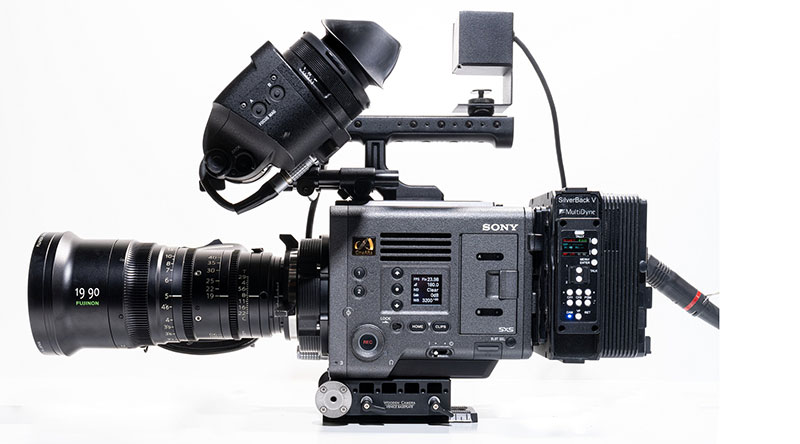 Last year, James used the Sony VENICE in over 40 live events, remarking, "The Sony Venice camera with a MultiDyne system makes difficult or cumbersome shoots easier and more reliable: both live events and multi-camera events such as comedy specials and musical performances as well as live-to-tape (continuous recording) style productions.
In the Bundle
"The fibre allows full control of the camera settings over IP, through the Sony GUI. Because it uses physical connections, we can run timecode and audio, multiple video feeds, tally and sound, as well as reliable iris control. Owing to the system's ease of use and reliability, it is useful in many different workflows and quality control, to support challenging productions."
The new VENICE 4K Live bundle includes the VENICE camera, SilverBack V 4K Camera Back Transceiver and SilverBack-VB Base Station 12G/3G Transceiver. It comes with an 18-inch XLR Breakout, and 1-meter XLR Breakout for 4x4 analog audio, plus tally light, comprehensive cabling for the SilverBack base station, Sony camera data cable and various rack kits and assembly packages. A MultiDyne Juice-48 External Power Supply is included.
The VENICE 4K Live is now available to order in North America. The first shipments will begin mid-April. sonycine.com