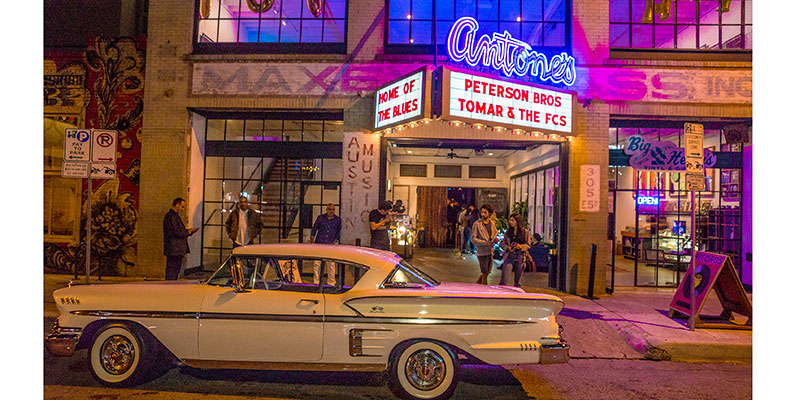 Legendary music venue Antone's Nightclub, founded by Clifford Antone in Austin, Texas, has attracted national attention since opening its doors in 1975. Widely known as Austin's Home of the Blues, Antone's Nightclub has hosted such genius performers as Muddy Waters, B.B. King, Jimmy Reed, Ray Charles and many others.
In an effort to expand access to entertainment and better connect with its audience, in 2022 Antone's began producing and distributing livestreamed artist performances via its website. Driven to create a cinematic experience for all viewers, Antone's workflow was specifically designed to work within its fairly limited space, using Blackmagic Studio Camera 4K Pros to capture its live events.
Running the camera feeds through a Blackmagic Studio Converter to an ATEM Television Studio HD live production switcher, the team at Antone's can deliver a dynamic multi camera experience.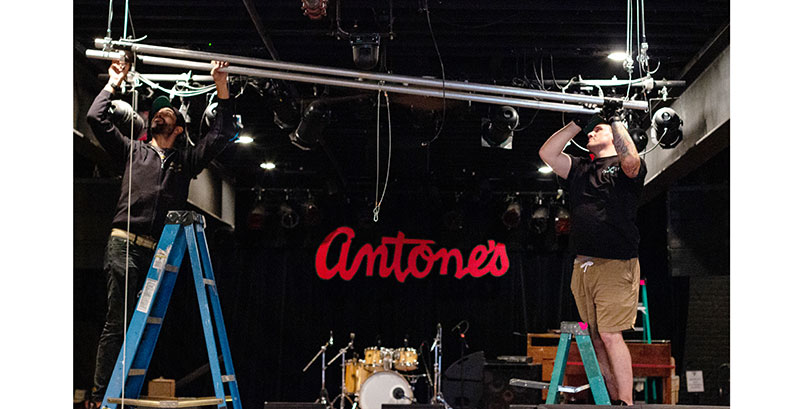 "We needed kit with a compact form factor since Antone's is such an intimate venue," said Tony Stolfa, co founder and head of production at 3rd + Lamar, the media agency Antone's worked with to design the workflow and produce the livestreams. He said, "If large, intrusive equipment is moving around or hanging from the ceiling, it's going to distract from the show. On the other hand, we needed something that could give us the biggest bang for our buck in terms of cinematic image quality and design."
The Blackmagic Studio Camera 4K Pros' low light performance was another deciding factor. "We can always achieve vibrant, clear shots even though the majority of our performances happen in dark settings," said Tony.
"We also love the tally and camera control in the Studio Camera 4K Pro because, for a live setup, those features remove the need to bring in a comprehensive communications system. Having this tally feature built into the cameras avoids the insecurity of not knowing which camera is live. If you just need a camera that will serve, out of the box, as a livestream system with high image quality and has a lot of features, the Studio Camera 4K Pro is a very good choice."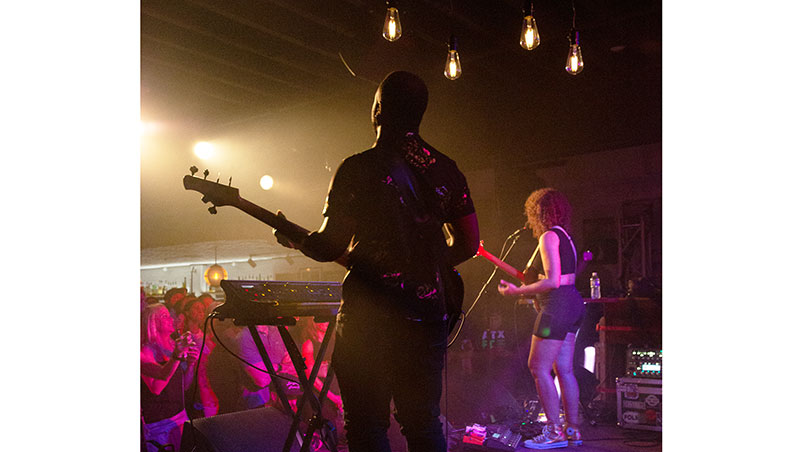 Tony has found the Blackmagic Design workflow has contributed to his team's efforts to simplify operations at the venue and reduced the number of personnel needed for a production. With the ability to record in-camera and make colour corrections to convey certain moods during the performances, as well as switch the show from the ATEM Television Studio HD, Antone's technical director is able to handle all aspects of the production live and manage responsibilities from one place.
"The Blackmagic Design cameras have played a critical role in delivering a professional, multi camera experience that truly showcases the artists on stage," said Tony. "We're proud of the final product we have customised for Antone's – a Power over Ethernet system that only needs one operator. Most spectators don't even realise that a video production is underway." www.blackmagicdesign.com