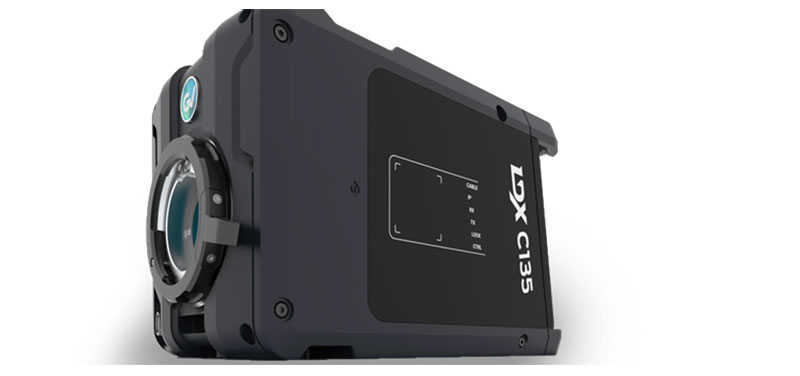 Grass Valley's new LDX C135 compact camera, launched at NAB 2023 is specialised for jobs with demanding positioning requirements and for NativeIP connectivity for remote operation. Owing to GV's on-going investment in its line of cameras, the new LDX C135 compact camera integrates directly with products and workflows from across the GV Media Universe (GVMU). These integrations can lead to new possibilities especially for sports, gimball and wirecam applications.
The LDX C135 has the same features of the UHD HDR native LDX 135 camera – high sensitivity Global Shutter imagers, Native HDR in PQ, HLG and S-Log – in a compact head that makes it easier to position in tight or awkward spots. Its size and mounting options also make it suitable for automated studio environments as well as sports applications, wirecam, gimball (helicopter) and unmanned uses. Because it shares many of the same specifications, matching the look of this camera with all other LDX cameras is straightforward.
"We are seeing widespread implementation of IP networks for studios, venues and production trucks," said Paul de Bresser, Product Manager Grass Valley. "With its NativeIP capability, the LDX C135 fits well into such environments. It is simple and quick to deploy, and you can connect and operate cameras from anywhere you like – giving today's REMI productions a lot of flexibility."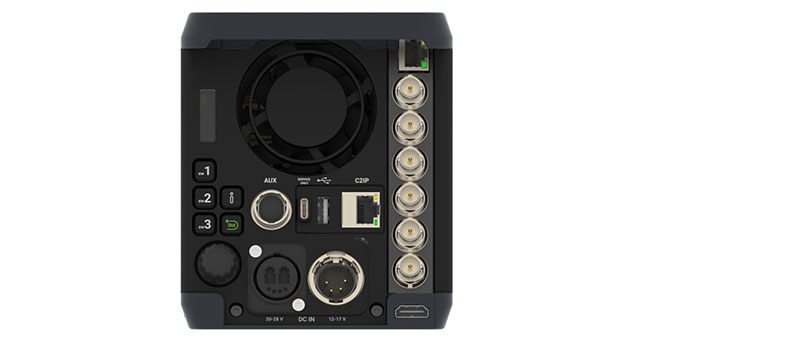 Baseband, NativeIP and XCU UXF
This camera shares the ability of the LDX 100 series to operate either in an SDI configuration, or in multiple IP configurations. Actually, the LDX C135 supports three different kinds of workflow -- baseband, NativeIP and XCU UXF, due to its compatibility with the Grass Valley XCU Universe UXF base station series. The camera is a self-contained IP endpoint with up to 100 Gb/s IP network connections for audio, video and control directly at the camera head that enable distribution of camera sources wherever they are needed on the network, avoiding the delays involved in sending signals to a separate control hub.

With the NativeIP option, the camera becomes fully SMPTE ST 2110-connected directly from the camera without external conversion. For fast setup, having NMOS support as well makes the camera immediately recognisable when plugged into a network. Because the LDX C135 does not require a separate base station, integration with camera robotics is also simplified.
Flexibilty On-Set
To set up unique viewpoints that bring the audience closer to the action, it's often desirable to position cameras in areas that are hard to reach or would be dangerous for an operator to occupy. As further help for users working in unusual venues, the LDX C135 has an option for in-camera compression, including HQ-Low latency JPEG XS, avoiding the need for extra equipment to adapt to local bandwidth constraints.
The new LDX C135 also supports remote Creative Grading for real time shading via IP or a cloud connection. This access opens new options for story-telling from internet-connected places. The Creative Grading App indicates the exact location of the camera as soon as it is connected to the network and Creative Grading system – both graphically on a map and with the coordinates displayed in the app.
High Sensitivity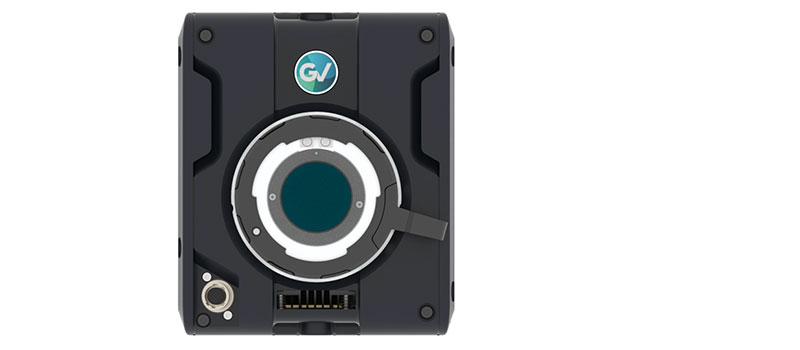 The LDX 100 series has proven successful among outside broadcast and production companies such as NEP, ES Broadcast and All Mobile Video, for its ease of use and high image quality.
The LDX C135 is the compact companion of the LDX 135, in which single speed UHD (4K) is standard. The LDX C135 has a high sensitivity – standard F11@2000 lux vs F9@2000 lux -- global shutter via three new Xenios imagers that result in wider dynamic range in HDR mode. By reducing gain, the signal-to-noise ratio is improved, and greater depth of field is achieved by allowing smaller lens apertures for easier and better focusing.
The LDX 100 series allows users to upgrade the cameras feature by feature, perpetually or just for one day or multiple days by choosing from a list. www.grassvalley.com