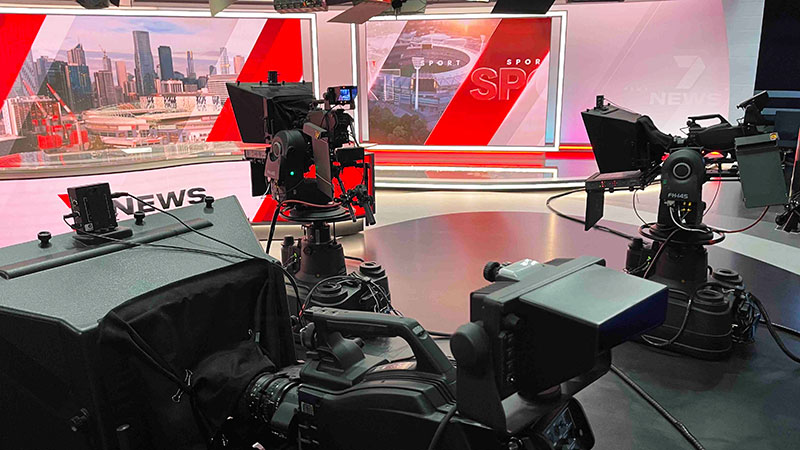 The Seven Network is one of five main free-to-air television networks in Australia with a large commercial network in terms of population reach. Seven's Sydney news operations currently continue at Martin Place but will soon to relocate to a purpose-built high-definition television production facility at the Australian Technology Park in Eveleigh. The network recently purchased a series of 4K barrel lenses to use in robotically controlled projects at the studio.
Seven Network Head of Broadcast Engineering and Development, John Albiston, remarked that many of Seven's lenses have been in continuous use out in the field for over 20 years, giving good service throughout with fine results. The initial aim of the new lens purchase was to find a make and model capable of the same long term reliability and high quality images. The new lenses also had to be 4K, and suited to working under robotic control.
Following assessment and evaluation, John and the Seven team chose multiple FUJINON UA14x4.5BERD-S10, UA18x5.5BERD-S10 and UA23x7.6BERD-S10 4K lenses.
FUJINON S-10 Drive Unit
John said, "We purchased the FUJINON 4K models with an S-10 drive unit, which is specifically designed for operators using these lenses with robotic controls. The S-10s have worked out well for us, both in the field and in our metropolitan studios." The FUJINON 4K lens and S-10 drive unit combination are compatible with major robotics system such as Shotoku, MRMC, Ross Video, Vinten/Radamec, Telemetrics and KXWELL.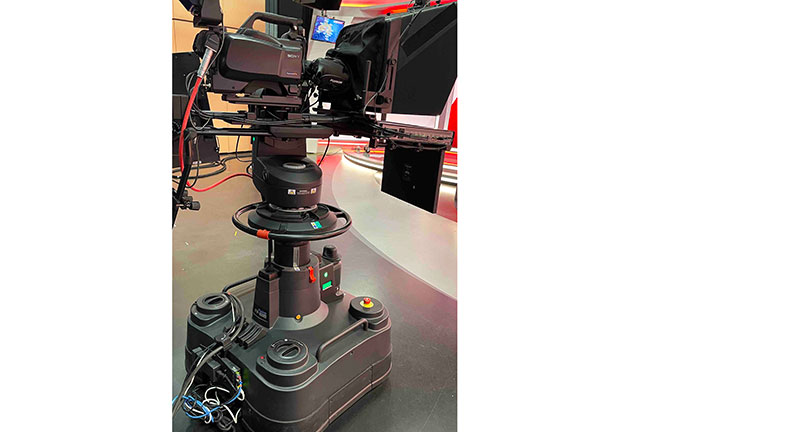 The S-10 enables the user to change a 2x extender remotely. By supporting the remote operation of the 2x extender that is built into certain lenses, the unit becomes useful for crane use in a studio, and it is compatible with Fujinon HA/HS and ZA/ZS lenses.
As well as precise focus and zoom functionality, the lenses are built with FUJINON's breathing compensation technology (BCT) as standard. The BCT mechanism synchronises the zoom movement with the focus movement to automatically correct for changes in the angle of view to minimise breathing and keep the image size constant. This function also prevents having to reset the angle of view after focusing.
More Workflows – News, Lens data, Virtual Studio
Seven's new S-10 drive units and FUJINON lenses are also effective for CG integration and come with a 16-bit encoder, capable of delivering high-resolution lens data output including zoom and focal position information. They can be linked with various other systems such as a virtual studio system, for combining CG images with live action footage.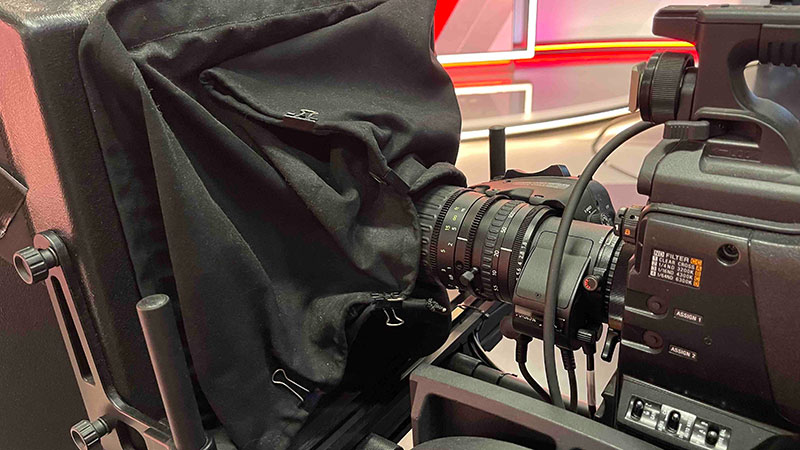 The FUJINON UA14x4.5BERD-S10, UA18x5.5BERD-S10 and UA23x7.6BERD-S10 4K lenses with S-10 drives are designed and built with broadcasters like Seven in mind. "The typical field applications for our new lenses involve general HD news acquisition, where they give robust service and operation in terms of zoom range and speed. These lenses are a major step forward for our crews," said John.
"For instance, they also perform well in the studio under Vizrt Viz Mosart control room automation, where the high accuracy of the digital servos eliminate discernible dither when zooming. All together, our new 4K lenses with S-10 drives have proven to be a great choice, and among the best lenses in the market for our requirements." www.fujifilm.com