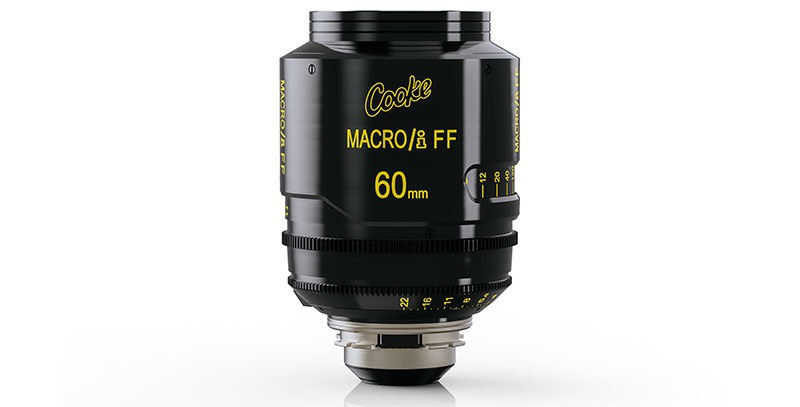 Cooke Optics' new set of three spherical complimentary Macro/i FF 1:1 lenses – 60mm, 90mm and 150mm – are performance matched to the S8/i FF, Varotal/i FF and S7/i FF and feature the famous Cooke Look. Each lens has expanded focus scale marks for shooting as normal focus standard prime lens, with the ability to close focus down to 1:1 macro with a maximum aperture of T2.5. These unique macro lenses are equally suited to principal photography and table top product close-up shots.
At 1:1 macro, the close focus of the 60mm lens front measured from the sensor plane is 46 mm (1.8 in). For the 90mm, the 1:1 close focus is 92mm (3.6 in). For the 150mm, the 1:1close focus is 162mm (6.4 in).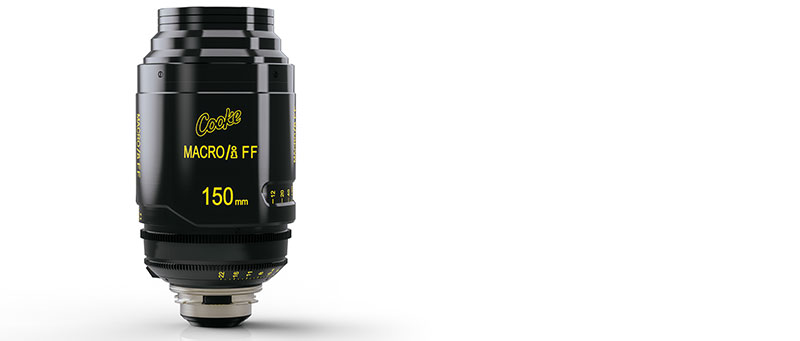 "These new macro lenses enable cinematographers and directors to get those very special extreme close-up shots, as well as to use them as regular spherical lenses, giving excellent creative focus possibilities," said Carey Duffy, Director of Product Experiences, Cooke Optics. "These types of shots help users to produce impactful shots and bring audiences further into the story.
"With a small front diameter of 87mm, the new Macro/i FF lenses have been created for a wide variety of situations and today's compact digital cinema cameras. However the compact size has not compromised strength, durability or their exceptional image aesthetic."
The new Macro/i FF 1:1 lenses are now available to order as a full set. www.cookeoptics.com