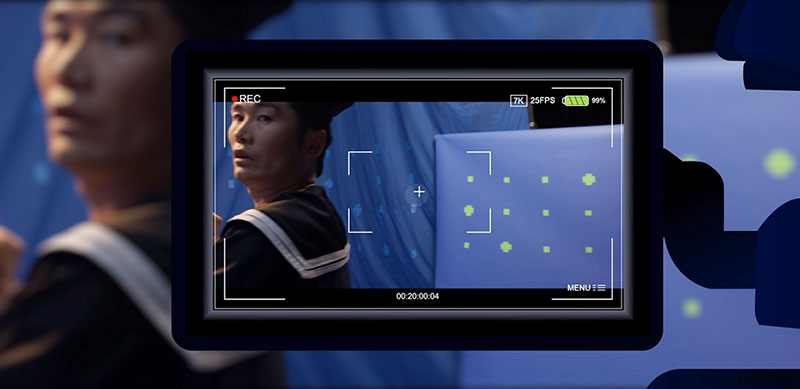 CinCraft Mapper
German lens designer and manufacturer ZEISS has acquired camera tracking developer Ncam Technologies Ltd, based in the UK. With this acquisition, ZEISS will be able to expand its technical expertise to specifically support the cinema, broadcast and visual effects industries.
Ncam's hybrid camera tracking system makes it possible to spatially track camera motion indoors and outdoors, using a variety of different tracking methods to suit a range of purposes. The acquired tracking data is essential for virtual production and live compositing and adds an extra layer of data to help post production teams produce precise, accurate results.
The Ncam system works with ZEISS' cinema gear, which includes Supreme Prime and Supreme Prime Radiance, Cinema Zoom and CP.3 lenses plus lens data related services in the CinCraft system. CinCraft Mapper digital services supply frame-accurate lens distortion and shading data for post. All lens data are based on the user's shot metadata without relying on lens grids. Lens distortion characteristics are passed to VFX departments via locally generated ST Maps for each requested lens setting, matching the recording conditions. The ST Maps can be used by matchmoving and compositing software.
The goal is straightforward tracking and VFX tools to use in production workflows, with fast, accurate lens profiling suitable for most lens types from primes to anamorphics.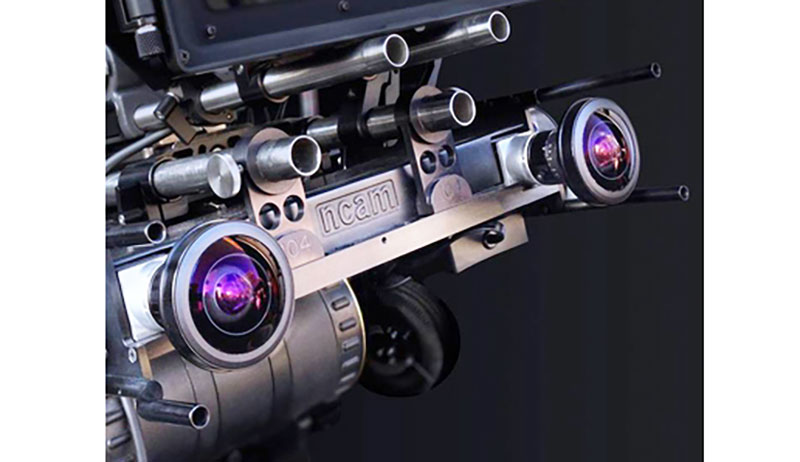 Ncam cammera tracking ba
Ncam can follow camera motion through the 6 degrees of freedom (6DOF) - moving forward and backward on the X-axis, left and right on the Y-axis and up and down on the Z-axis, as well as tilting side to side on the X-axis, forward and backward on the Y-axis, and left and right on the Z-axis. It also combines focus-iris-zoom and lens distortion in a single synchronised data stream, and supports all of the smart lens systems including Zeiss eXtended data, Cooke/i, ARRI LDS with follow focus systems suxh as Preston, Cmotion, ARRI and Teradek.
"We are happy to be combining Ncam's unique tracking technology with ZEISS' longstanding expertise in cinema lenses, lens data and the cinema market," said Christophe Casenave, responsible for the cine portfolio at ZEISS, adding, "This enables us to think beyond current camera tracking capabilities to offer innovative solutions especially for visual effects, virtual production and other applications.
Brice Michoud, Head of Research and Development at Ncam also said, "The team is excited to be working together with our new colleagues at ZEISS on the next step in camera tracking technology and making it available to more users than ever before."
Ncam was founded in 2012 and has locations in London and Los Angeles. Combining global resources of Ncam and ZEISS will lead to improved customer support and exciting innovations in the cine and broadcast markets and beyond
ZEISS plans to ensure that resulting new features and improvements will also benefit existing Ncam users and plans to make an upgrade program available. A first product announcement will follow later this year. www.zeiss.com