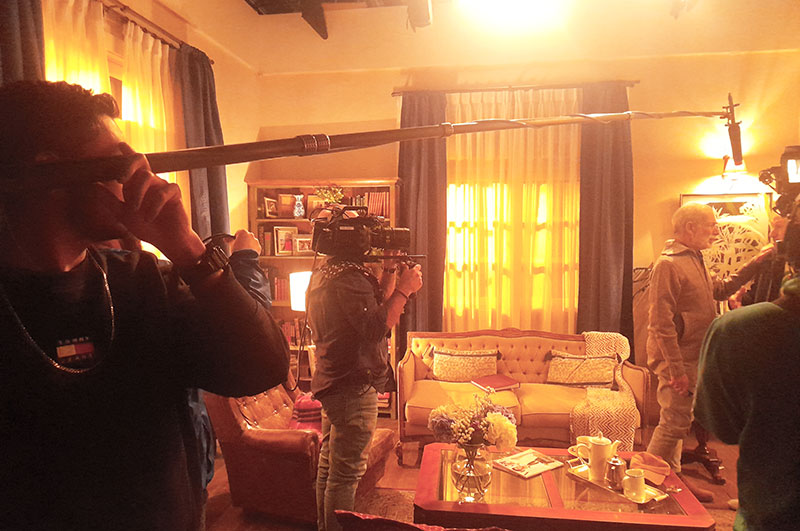 Chilean telenovela Hijos del Desierto has earned critical recognition and become a hit among audiences both on Mega, one of Chile's main television stations, and via its online streaming platform MegaGo. Directed by Patricio González, the drama is set in the 1930s and revolves around the lives of two brothers who were separated in the aftermath of a tragic workers' massacre. The series spans over 100 episodes that started in August 2022 and ran to January of this year.
Among the series' features that critics have remarked on are its production quality and rich, expressive colour palette. Chilean production company AGTV shot the episodes in Blackmagic RAW, using four Blackmagic URSA Mini Pro 12K digital film cameras to capture the action.
High Action, Low Light
Having worked previously with a multi-camera set-up of URSA Broadcast cameras during the production of Canal 13's series Amor a la Catalán, the operations manager at AGTV Cesar Norambuena decided early on that he wanted to use a Blackmagic Design workflow for Hijos del Desierto. Owing to the show's fast-paced action, the AGTV team opted to shoot with a two-unit set-up, each equipped with two URSA Mini Pro 12Ks and one Blackmagic Pocket Cinema Camera 6K G2 digital film camera, all recording in Blackmagic RAW.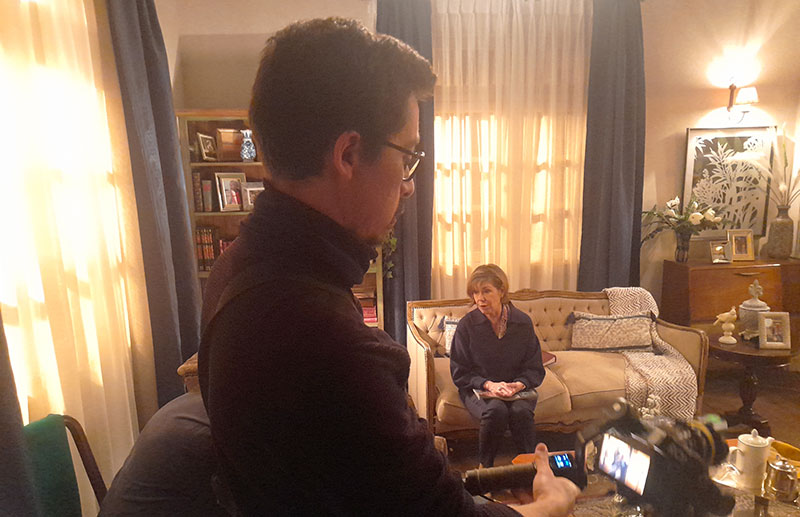 Cesar remarked that the URSA Mini Pro 12Ks' low light performance was a major advantage for the production. "Since the story was set in the early 1900s, many scenes were dimly lit. The cameras were excellent for scenes lit only by candlelight, for example. We achieved the desired cinematic look for the series, capturing subtle details like the unfocussed background and enhancing the distinctive vintage feel."
The Pocket Cinema Camera 6K G2s served them well during production as a good match for mounting on gimbals. Cesar said, "Because they are so lightweight, the crew was able to move around readily, allowing us to give the viewers a dynamic multi-camera experience. The affordability of the cameras was another positive factor and meant that further Blackmagic Design gear could be added to the workflow without going over budget.
Controlling Looks in Post
"Shooting in Blackmagic RAW gave our post production team the flexibility they were looking for to finish the images with that 'ideal look and feel' we wanted to convey. On other projects, we felt we had to stick to the look we managed to get from any given camera. Now, we can decide for ourselves and take it in another direction."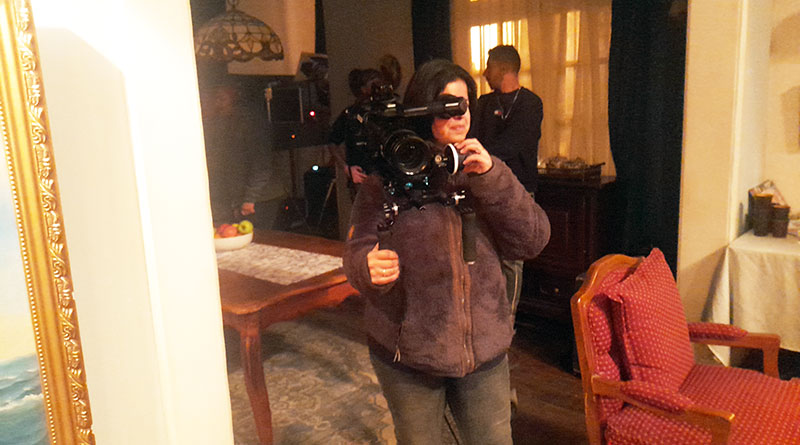 Production for Hijos del Desierto lasted eight months without pause – throughout, the cameras were reliable and delivered consistently. "Remarkably, they were up and running nonstop, and never caused us to worry that they would give up at some point and force us to deal with troubleshooting," he said.
Following the success of Hijos del Desierto, Cesar has been using the URSA Mini Pro 12Ks and Pocket Cinema Camera 6K G2s on the most recent Mega telenovelas Como la Vida Misma and Juegos de Ilusiones. Despite the contrasting visual styles and settings of these new projects, the characteristics of the cameras give Cesar confidence that the intended look can be reached in each case. www.blackmagicdesign.com