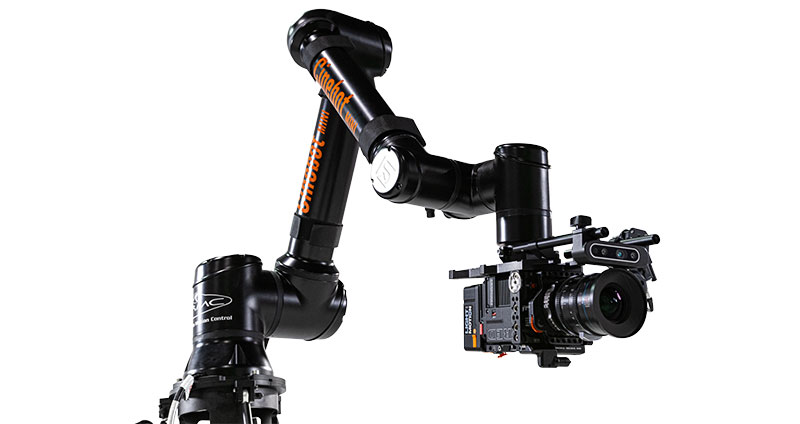 Mark Roberts Motion Control (MRMC) has developed the Cinebot Mini, a small, lightweight, versatile camera robot designed to help operators take better control of each shot. Set to debut at IBC2023, Cinebot Mini has been engineered for simplicity and portability with a range of features that suit studio owners, content creators, grips, cinematographers and camera operators.
Cinebot Mini users have the ability to manually control and record camera positions, in order to make complex camera movements more accessible, and its compact size and weight make it convenient to transport and set up for location work. It can also run up to eight hours on battery power, extending users' period of operation without a main power source. Users can control the robot manually, directly from a mobile device or via MRMC's Flair Software.
The Cinebot Mini's on-set operation is simplified for grips and Directors of Photography. Capable of handling a camera payload of up to 10kg and allowing a 1.3m arm reach, operators can shoot from a variety of angles and positions. For more flexibility, the Cinebot Mini is supplied with a track and pedestal option. Using this feature the robot can be set up on an adjustable pedestal for height variation or on a track for an extra axis of movement.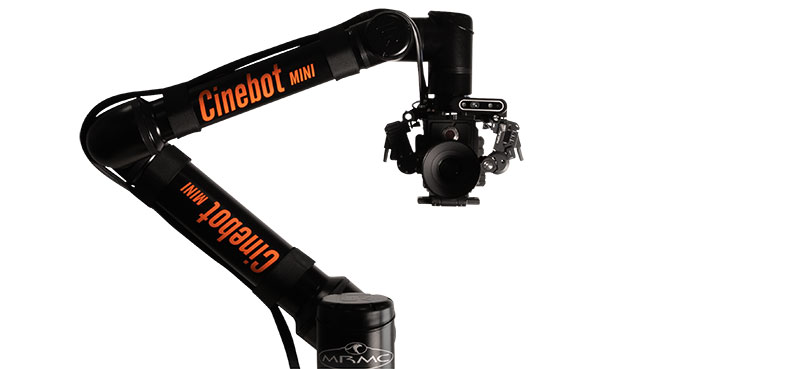 Motion control is often regarded as a specialised technical skill that allows for absolute control of the camera path. It can be used to create high-precision moves and repeat camera movements for visual effects production. Typically, motion control has been achieved using software to create keyframes that are then joined together to create a smooth camera path, a technique used mostly in high-end work or high-budget productions. MRMC's latest innovation integrates motion control with the familiarity and type of control that is used on everyday sets, using regular grip equipment.
Cinematographers can hand-hold the camera in various positions, and the robotic arm will record those positions. They can also push the track like a standard dolly, and this movement can also be recorded and played back. The idea behind the Cinebot Mini is to make motion control available to any set with simpler, familiar control, a smaller footprint, and a price that makes it accessible to everyone, not just for bigger productions. www.mrmoco.com