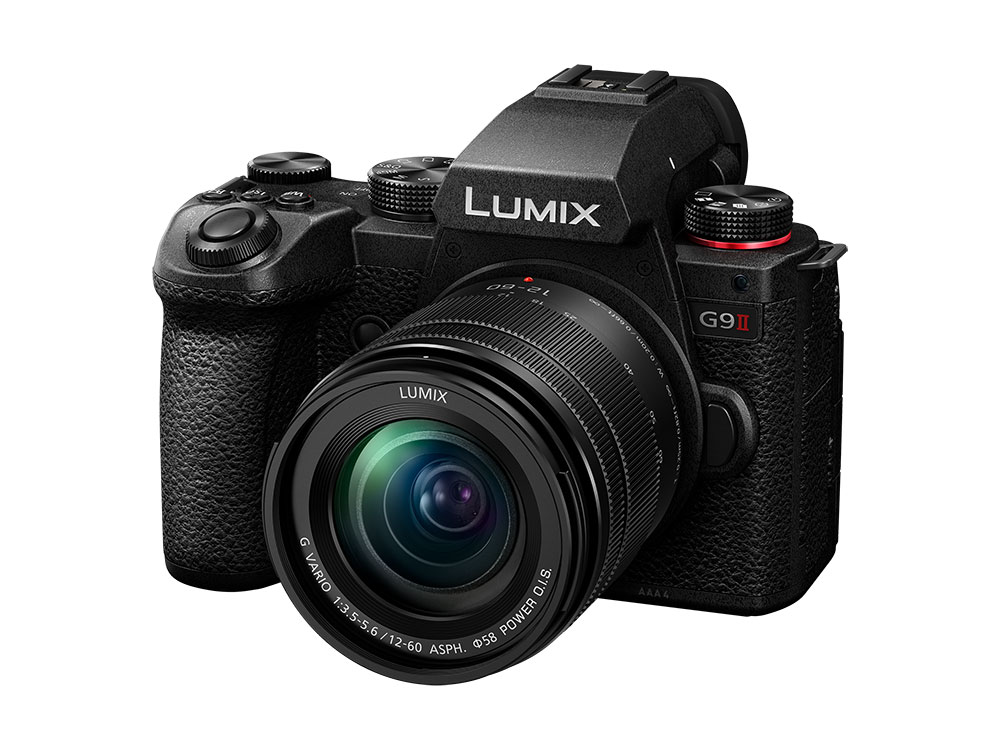 LUMIX G9II: Key Capabilities
The camera's new 25.2-megapixel Live MOS sensor delivers high resolution and high-speed response, supporting V-Log/V-Gamut and 13+ stops of wide dynamic rangei . The new engine achieves natural, three- dimensional textured images and ensures high-speed processing of high bitrate video.
The hybrid PDAF technology on board the LUMIX G9II enables accurate auto-focus and high-speed tracking of fast-moving subjects. New AI-powered recognition technology (developed using AI deep learning) for real-time auto-focus now recognises cars, motorcycles, and animal eyes for improved precision.
To deliver fast action photography, the LUMIX G9II offers burst shooting at 60 fps (AFC) and Super High Speedii pre-burst recordingiii that can commence shooting up to 1.5 seconds prior to shutter release, including support for RAW files. A blackout-free Live View Finderv means the user can continuously track and keep the subject in focus.
Providing incredible stabilisation for hybrid shooters, the excellent LUMIX image stabilisation system is further enhanced. For photographers, the in-body IS offers an impressive 8-stop at 60mmiv, and when shooting with ultra-telephoto focal length, the Dual I.S 2 system offers 7.5-stopv at 140mm (280mm 35mm equivalent). Videographers will appreciate the Active I.S. technology which is optimised for video shooting, offering smooth gimbal-like video even when walking with the camera.
These capabilities provide even greater support for handheld shooting at ultra-telephoto focal lengths, capturing difficult, dynamic subjects such as wildlife. Using the precision gyro-sensor and in-body stabilisation unit, 100-megapixel images can be captured in camera using the High Resolution mode both with a tripod or when handheld.
There are also several modes that expand the possibilities of creativity. The 13+ stop V-Log/V-Gamut capture offers a high dynamic range, consistent colour management and streamlined post-production. With in-camera colour grading via REAL TIME LUT, creative scope is increased while workflow is reduced – excellent for repeatable setups such as content creators who work in the same studio or are looking to repeat the same style in camera instead of applying the same LUT in post. The newly-added LEICA Monochrome mode provides deep black/white contrast.
The Live View Composite Mode takes away the guess work, allowing the photographer to set the desired exposure, take the shot, then view the image on-screen as it is being exposed in real time. Once they are happy with how the shot looks, they simply hit the shutter button again to stop the exposure. This mode is also great for light painting, shooting light trails and other long exposure scenarios.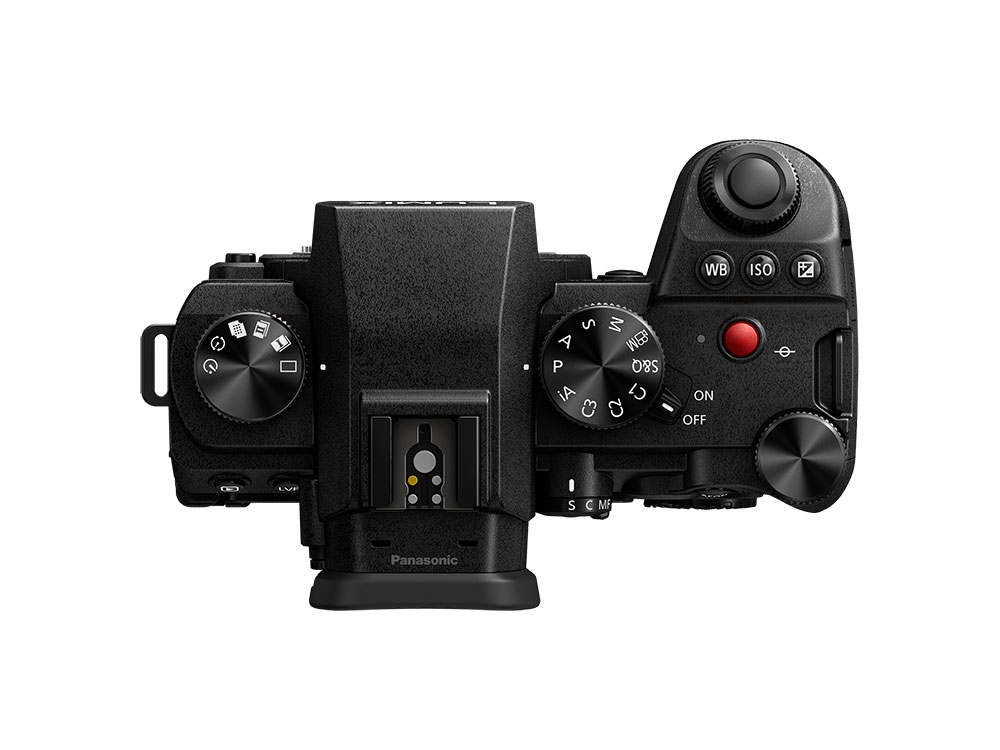 The G9II is a launching point for video creation. It includes 4:2:0 10-bit 5.8K (4:3) full sensor recording/ 5.7K (17:9), enabling flexible framing options for various social media formats, as well as 4:2:0 10-bit C4K/4K 120p/100p to enable slow motion videos. Recording and playback are supported using an external SSD via USB.
It also offers Apple ProResvi video, which delivers high image quality at low compression, reducing computer load during post-production and allowing non-linear editing without transcoding, streamlining workflow from start to finish.
Panasonic is pleased to introduce a new optional battery grip (DMW-BG1E) equipped with an eight-direction joystick that is compatible with the LUMIX G9II and the already available LUMIX S5II and S5IIX.
Aaron Waters, Product Marketing Manager of Imaging at Panasonic said: "This camera's impressive enhancements will delight G Series photographers with fast and reliable image capture in the field. Improvements spanning from Auto-focus to burst-shooting and stabilisation reward the shooter by empowering them to record fleeting moments. And it's backed by our highly mobile and extensive Micro Four Thirds lens lineup. The two LEICA telephoto lenses announced today allow users to choose from a 32-strong lineup – making it easy to select the perfect kit.
"The G9II is also a creative workflow dynamo, with REAL TIME LUT, Full Sensor 4:3 'open gate' video recording, Apple ProRes video, 300fps slow motion & more on board."
LEICA LENSES
Panasonic has also announced the H-ES35100 and H-RSA100400 interchangeable lenses for the LUMIX G Series that comply with the Micro Four Thirds system standard.
Panasonic has alineup of 32 Micro Four Thirds interchangeable lenses, of which 15 are LEICA DG lenses. This diverse range is designed for creative photography and videography, with lenses to suit a wide range of users from professionals and camera enthusiasts to digital mirrorless camera beginners.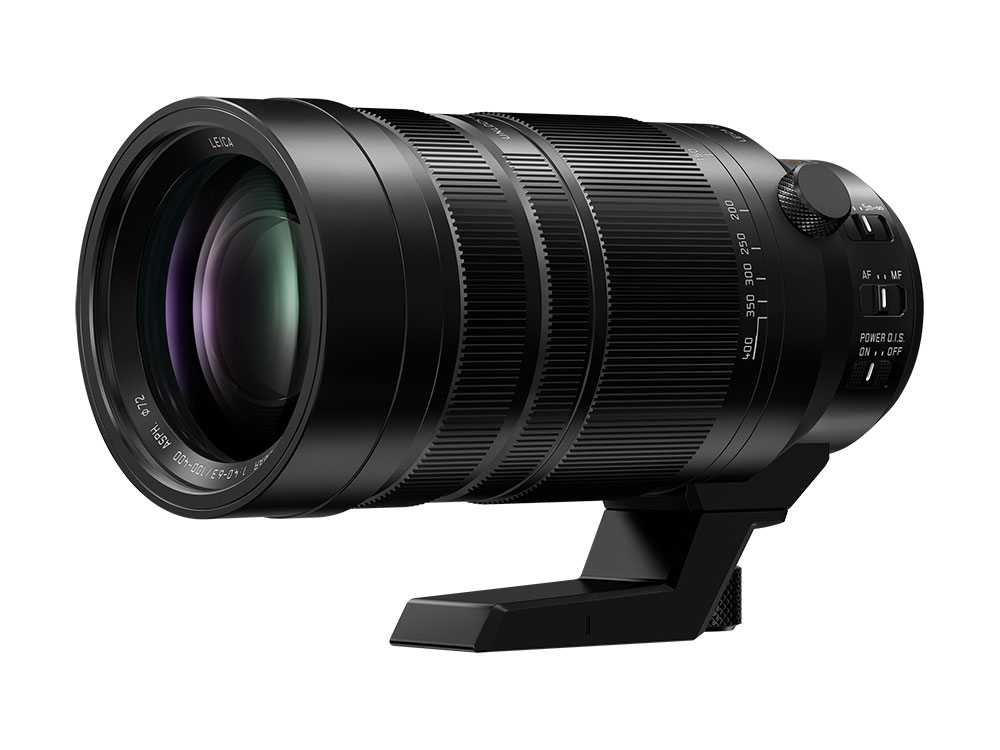 LEICA DG VARIO-ELMARIT 35-100mm/F2.8/POWER O.I.S. (H-ES35100GC)
Redesigned LEICA DG Lens: New Large-aperture Telephoto Zoom Lens with Outstanding Photographic Performance, High Mobility and Full-range F2.8 Brightness
Key Features
1. F2.8 LEICA DG VARIO-ELMARIT lens for outstanding photographic performance throughout zoom ranges
2. New ghosting and flare suppression to achieve the rigorous optical standards required for LEICA certification
3. High-speed, high-precision auto-focus for videography with Dual I.S. 2
4. Compact, lightweight model for excellent handheld photography and portability
This new ELMARIT full-range F2.8 lens supports compositions from evening shots that make use of the F2.8 brightness, to bokeh effects that help to highlight the subject.
An optimal lens structure comprising two ED (Extra-low Dispersion) lenses and one UED (Ultra Extra-Low Dispersion) lens ensures outstanding photographic performance throughout the 70mm to 200mm zoom range (35mm equivalent). In addition to Panasonic's Nano Surface Coating technology, the use of light- shielding technology to eliminate unwanted light inside the lens enables the production of clear, natural color with reduced ghosting and flare.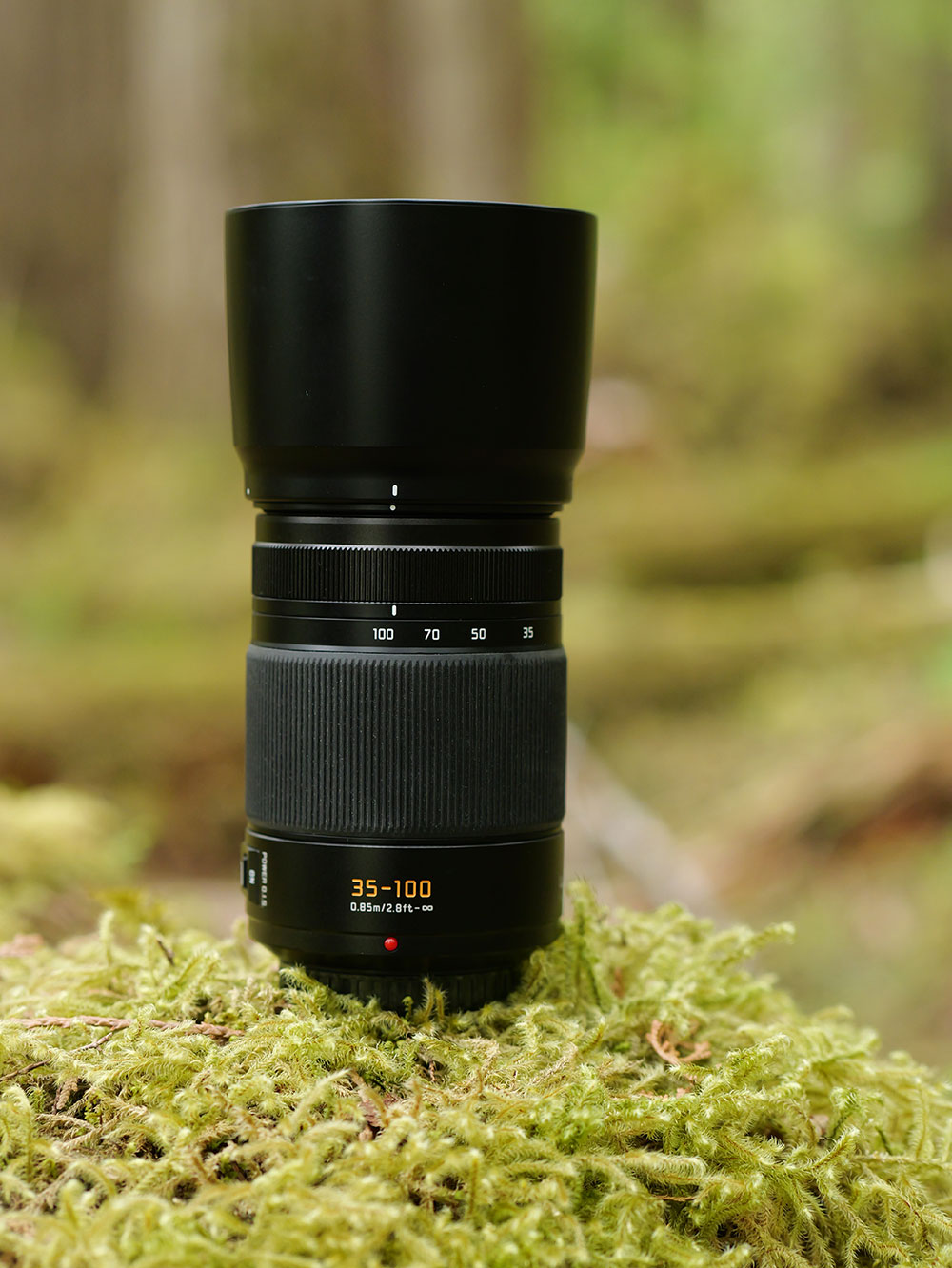 LEICA DG VARIO-ELMAR 100-400mm/F4.0-6.3 II ASPH./POWER O.I.S. (H-RSA100400G)
New Teleconverter-Compatible LEICA DG Lens for Full Life-size Macro Shooting and Ultra Telephoto Zoom Photography
Key Features
1. LEICA DG VARIO-ELMAR lens for outstanding photographic performance throughout zoom ranges
2. Ultra telephoto zoom lens covering up to 1600mmvii for use in a wide range of shooting environments
3. Compact, lightweight, and excellent mobility with high-speed, high-precision auto-focus and teleconverter compatibility
An optimised lens structure featuring one aspherical lens, two ED (Extra-low Dispersion) lenses, and one UED (Ultra Extra-Low Dispersion) lens produces detailed and beautifully textured high-resolution, high-contrast images.
With a focal length of 200mm to 800mm (35mm equivalent), the lens is suited to capture a range of subjects that are difficult to approach, such as wild birds and animals, as well as sporting events. Moreover, the separately sold 2.0x teleconverterviii enables 1600mm full life-size macro shootingix for impressive, detailed shots of flowers, animals, and other subjects.