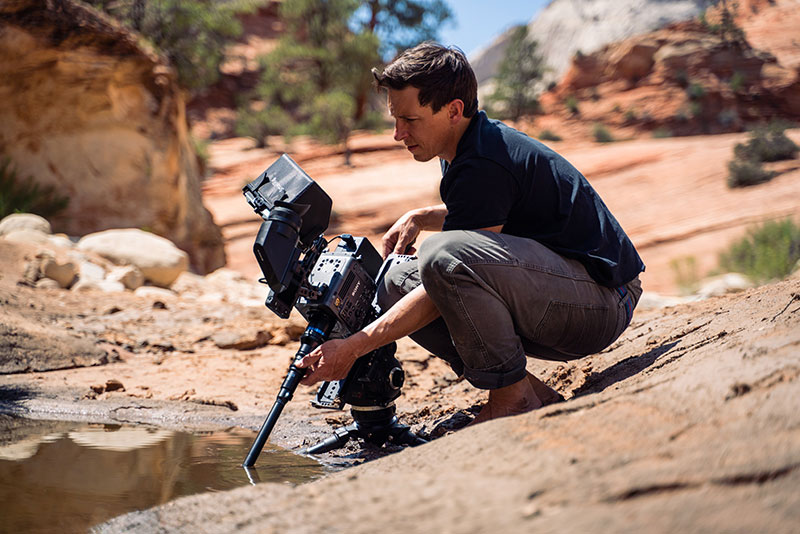 The new Sony BURANO CineAlta camera is designed for single-camera operators and small crews, with a sensor that matches the colour science of the VENICE 2. It stands out as a PL-mount digital cinema camera that has in-body optical image stabilisation and, alongside that mechanism, a very thin electronically variable ND filter structure.
Both features are built into the camera's compact housing. By removing the PL lens mount, the camera can be used with E-mount lenses and supports Fast Hybrid AF and Subject Recognition AF to assist fast-moving photography.
8.6K Full-Frame Sensor
Adopting the VENICE cameras' colour science, BURANO's 8.6K full-frame sensor shares most of the other VENICE 2 specifications, which means it can work alongside that camera in all types of productions. It has a dual base ISO of 800 and 3200 and 16 stops of latitude when shooting S-Log3 to help handle challenging lighting conditions.
Like all cameras in Sony's full-frame Cinema Line, BURANO will be able to shoot in the full-frame Super 35 format, with a de-squeeze function for anamorphic lenses. Users can record up to 8K at 30 fps, 6K at 60 fps or 4K at 120 fps.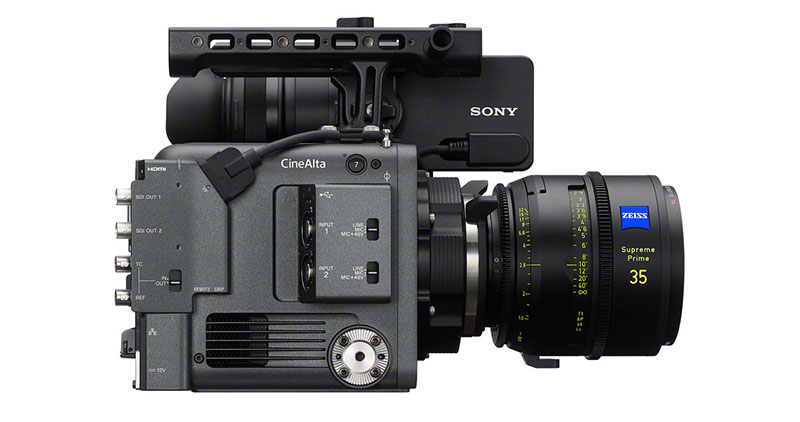 The camera's compact, lightweight body makes it highly mobile, measuring approximately 32mm shorter and 1.4kg lighter than the VENICE 2 camera. With a rugged magnesium chassis, it is suitable for filming in challenging environments.
Optical Image Stabilization
BURANO's in-body image stabilisation mechanism and control algorithm uses the same mechanism developed for the Sony Alpha series of mirrorless interchangeable-lens cameras. Unintended camera shake, such as movement from shooting handheld or walking, can be corrected when shooting with an E-mount or PL-mount lens.
This same Alpha image stabilization function is compatible with over 70 E-mount lenses. These lenses can also use Fast Hybrid AF, which combines phase detection and contrast detection methods, and are also compatible with high-precision Subject Recognition AF using AI. Using an E-mount lens also helps to keep the weight and size of the camera relatively low.
BURANO has a built-in electronic variable ND filter from 0.6 to 2.1, to help optimise the exposure and make adjustments when adapting to varying lighting conditions. The filter allows control of the depth of field with the iris, and adjusts to the optimum exposure without changing the depth of field.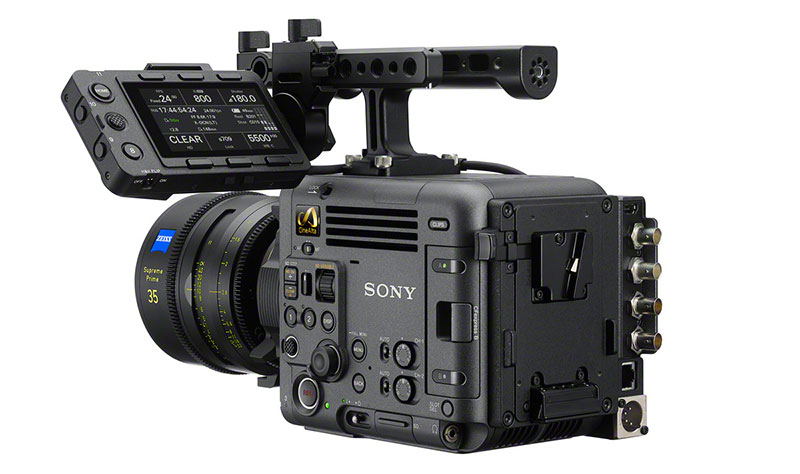 Regarding ergonomics, all menu buttons are positioned on the camera operator's side and tally lamps are placed in three locations to make it easier for the surrounding crew to check the shooting status. The 3.5-inch LCD monitor is multi-functional. It can be used as a viewfinder, for touch focus or as menu control. An optional robust T-handle, viewfinder arm, two 3-pin XLR audio inputs and a headphone terminal (stereo minijack) are also available and make convenient tools for solo operators.
Recording Formats
BURANO can record from HD to 8K depending on the resolution, aspect ratio and codec and supports various internal recording formats including the new XAVC H for 8K, which uses the MPEG-H audio codec and HEVC/H.265 compression. Other recording formats include XAVC and X-OCN LT. X-OCN is Sony's original compressed RAW format that can capture information shot with 16-bit linear data, giving filmmakers more freedom in post for colour grading. X-OCN LT can reduce file transfer time and storage size load, making post-production workflows more efficient than standard versions of RAW data.
The BURANO body has two new CF express Type B memory card slots and supports VPG400 (Video Performance Guarantee 400) cards, which can sustain high bitrate writing of video data, including X-OCN LT 8K. In early 2024, Sony will also be releasing new compatible CF express Type B memory cards, CEB-G1920T (1920 GB)/ CEB-G960T (960 GB).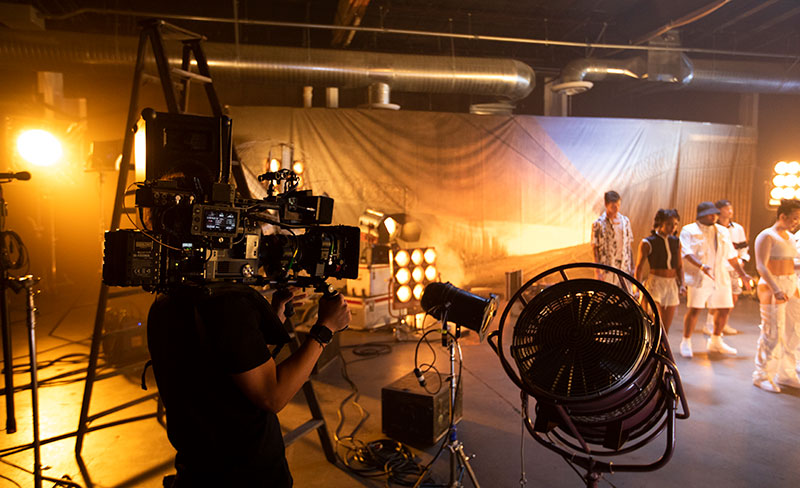 BURANO in Production
As well as the formats, BURANO supports various log recording modes including S-Gamut3 and S-Gamut.Cine, which are colour spaces that cover a colour gamut exceeding BT.2020 and DCI-P3. As mentioned, it can reproduce the same colour range as the other Sony Cinema Line cameras, including the VENICE 2, supporting the ability to match cameras within the line. The camera also features gen-lock.
The camera comes with four new cinematic looks – Warm, Cool, Vintage, and Teal and Orange – and supports standard s709 and 709 (800%) Look Up Tables (LUTs).
Also in line with the VENICE series, BURANO can be used for virtual production using large screen LED displays. It is compatible with the new Sony Crystal LED VERONA series, of course.
The GP-VR100 Grip remote control for the BURANO's main unit, controls the zoom lever and recording start / stop button, another item that is useful for single-operator outfits. Sony will release this control separately.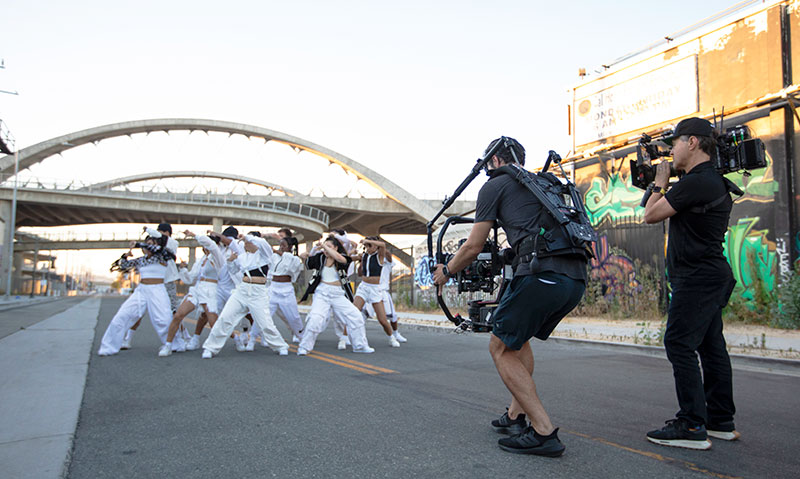 BURANO will support the S700 protocol over ethernet and a 1.5x de-squeeze display function when using anamorphic lens by summer 2024. Version 1.11 of Camera Remote SDK for custom integrations, which now features monitoring, will also be supported.
The BURANO, CFexpress Type B memory cards, CEB-G1920T (1920 GB)/ CEB-G960T (960 GB) and separate GP-VR100 Grip remote control will be available in early 2024. The BURANO will be on display at IBC2023 in Amsterdam. pro.sony