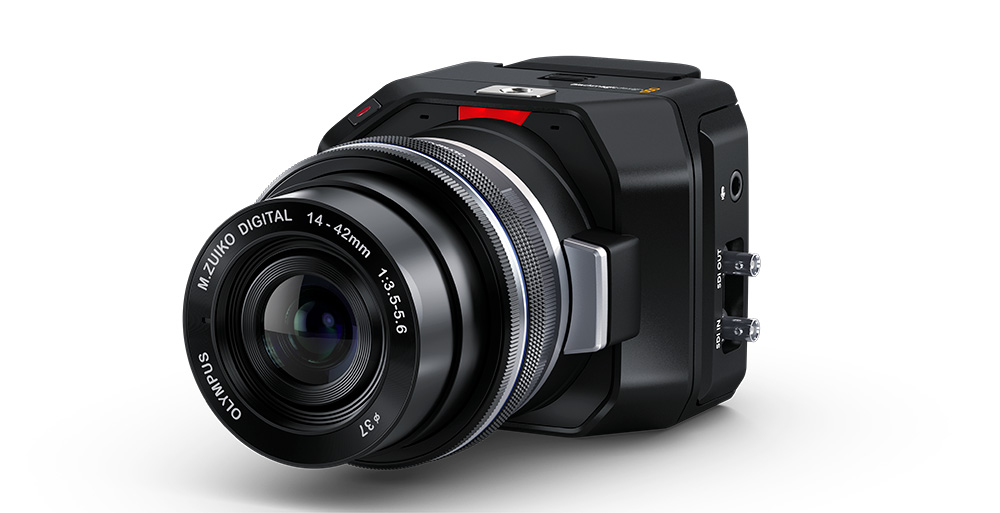 Blackmagic Design will be showing a new Blackmagic Micro Studio Camera 4K G2 at IBC. The new model retains a compact design of the original model, but now upgraded with a 4K digital film sensor with 13 stops of dynamic range and dual native ISO up to 25,600 for incredible low light performance. In addition, Blackmagic Micro Studio Camera 4K G2 adds 12G-SDI for operation up to 2160p60, and a new USB-C expansion port for recording Blackmagic RAW to external disks as well as network control via Ethernet adapters. Blackmagic Micro Studio Camera 4K G2 will be available in October from Blackmagic Design resellers worldwide.
The camera includes the MFT lens mount, very low light 4K image sensor and cinematic color science.It includes all the features of a full sized studio camera and also the option for 12G-SDI for HD and Ultra HD operation up to 2160p60. It's also possible to control the built in color corrector and lens using the SDI and HDMI connections. It can even record Blackmagic RAW to USB disks. Plus Blackmagic Micro Studio Camera 4K goes well beyond broadcast quality with log gamma, allowing customers to create cinematic color corrected looks, all in camera.
It features a super tough magnesium alloy core in a body that's not much larger than the lens mount itself. Customers can use affordable, high performance MFT lenses or add adapters to work with broadcast lenses. Plus the buttons on the front of the camera give customers quick access to the settings menu and for triggering recording.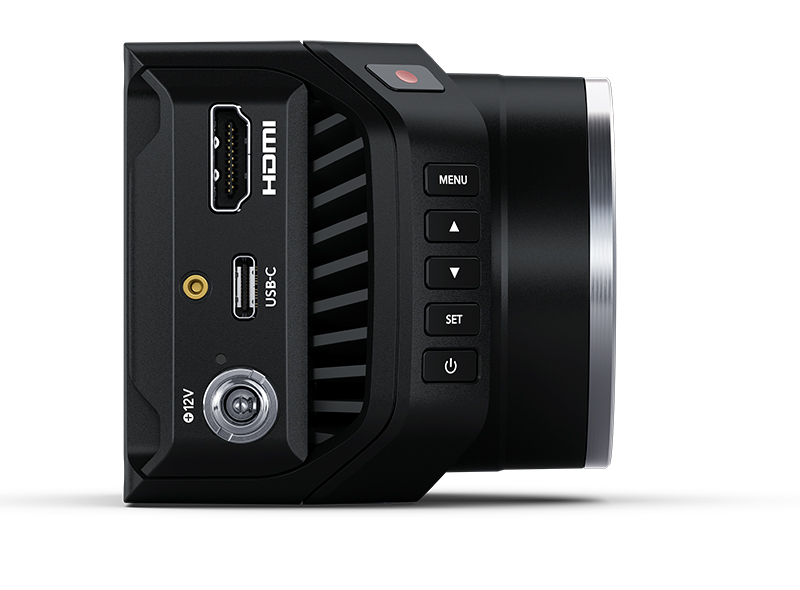 The 4K sensor combined with Blackmagic generation 5 color science gives customers the same imaging technology used in digital film cameras. The color corrector can be controlled from the switcher. With 13 stops of dynamic range, the camera has darker blacks and brighter whites, perfect for color correction. The sensor features a resolution of 4096 x 2160 which is great for both HD and Ultra HD work. Plus, Blackmagic Micro Studio Camera supports from 23.98 fps up to 60 fps.
With the MFT lens mount, Blackmagic Micro Studio Camera is compatible with a wide range of photographic lenses from Olympus, Panasonic, Sigma and others.
Blackmagic Micro Studio Cameras can be connected in a variety of ways. The HDMI supports video, tally, control and record trigger for a broadcast style workflow using a single HDMI cable. There's a 12G-SDI connection for camera video, and one for program return. The program return also includes tally, talkback and remote camera control.
Blackmagic Micro Studio Camera 4K has a high speed USB-C expansion port to record to external disks, control the camera via a network or connect a wide range of accessories. For example, usinfg an external USB disk and the camera can record high quality 12-bit Blackmagic RAW files for later editing and color correction. .
It includes a common 12V DC locking power connector so the cable won't be accidentally pulled out. The camera also supports a standard LP-E6 compatible battery.
Grant Petty, Blackmagic Design CEO said,"We're excited to bring this camera back better than ever. It's the same incredibly compact design from the original model, upgraded with new 12G-SDI and 4K HDMI connections, an amazing 4K sensor for cinematic images in live production and Blackmagic RAW recording. We think customers are going to love being able to create even more compelling content from more camera angles than ever before and in digital film quality."
Blackmagic Micro Studio Camera 4K G2 Features
* Designed specifically for live production.
* Small, rugged body with magnesium alloy core.
* Native 4K sensor with 13 stops of dynamic range.
* Compatible with a wide range of popular MFT lenses.
* USB-C port for recording to external disks or remote camera control over a network.
* Powered by 12V or LP-E6 battery.