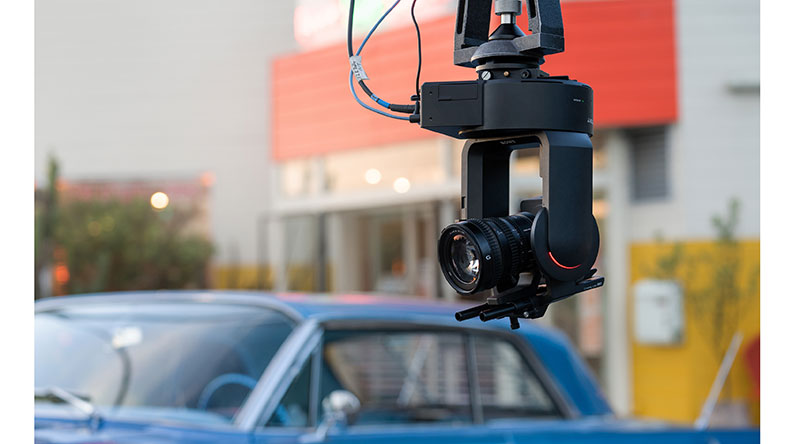 One of Romania's main broadcasters Kanal D has purchased five Sony ILME-FR7 full-frame PTZ cameras with a selection of E-mount lenses to enhance its acquisition inventory for live broadcasting.
Kanal D was only launched in 2007 but by 2012 ranked second among the top three generalist TV stations in Romania. The company will deploy the FR7s in the broadcast studio of Kanal D2, its second channel launched recently. The channels' owner, Dogan Media International, maintains a strategy to continually invest in high quality gear and systems.
Local dealer Romtek Electronics played a role in the deal by supplying their own FR7 demonstration unit along with E-mount lenses, which the broadcaster used to test integration with its current workflows, experiment with viewing angles and explore the creative potential of cinematic shots. The FR7 has smooth pan, tilt and zoom (PTZ) control with a full-frame image sensor and an E-mount lens line-up.
The PTZ functionality that can be remotely controlled, or recalled to preset positions. With a new dedicated Web App, a tablet or a computer web browser can be used to adjust all camera settings. The cameras may also be accessed in hard-to-reach locations with easy setup using each camera's QR code. They can be mounted on a tripod, on the ceiling, or in limited-access locations so that subjects can be unobtrusively followed and recorded from a range of viewpoints.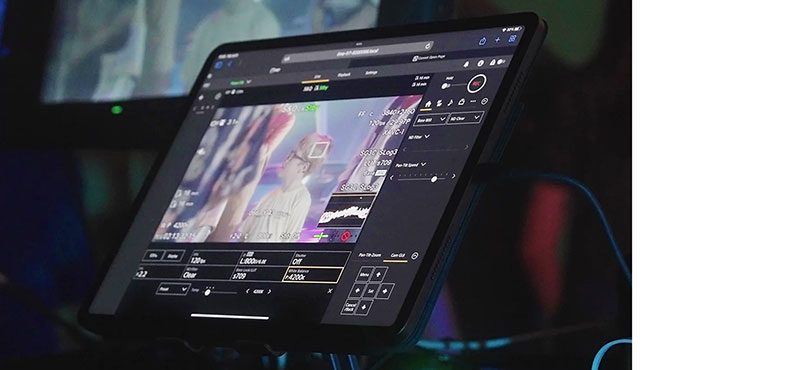 For more precise joystick-controlled operation, the FR7 can be matched to Sony's RM-IP500 remote controller. The FR7 supports multi-camera production with only a few staff. A single RM-IP500 remote control unit can be used for a setup of up to 100 FR7 cameras.
Focal length and shallow depth of field, unusual to find in this type of camera, give users creative options and combine with its remote PTZ control capability. The FR7 has more than wide 15 stops of dynamic range to prevent blown highlights and crushed shadows, and in Cine EI mode, the base sensitivity can be set to either ISO 800 or 12800 to maintain a consistent look even as the lighting changes dramatically.
The FR7s support high-quality output via its HDMI and SDI OUT connectors, making it possible to record Apple ProRes 422 or Avid DNxHR in 4K 60p 4:2:2 10-bit format with compatible external recorders via an HDMI or SDI cable. They will complement Kanal D and Kanal D2's existing fleet of Sony system cameras, professional monitors and audio technology, currently in operation across several of its production floors.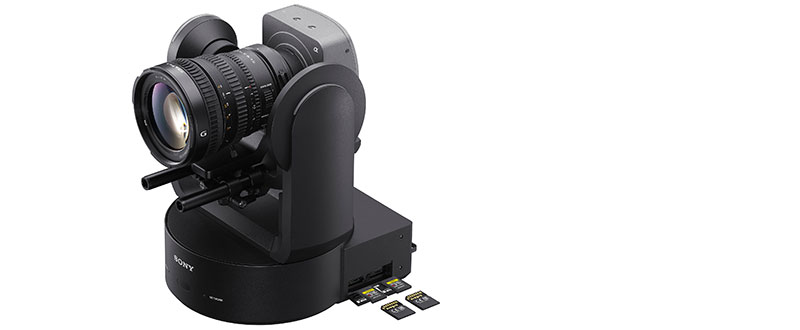 Bogdan Teica, Technical Director at Kanal D, commented, "The Sony FR7s are a welcome addition to our existing studio technology, allowing us to simplify workflows, maximise efficiency and deliver exceptional viewing experiences to our audiences."
Norbert Paquet, Head of Live Production at Sony Europe, said, "Since its launch in 2006, Kanal D has become one of the leading broadcasters in Romania, renowned for spectacular visuals and its commitment to expanding creative possibilities. We are proud to be the preferred technology partner to help them achieve this, illustrated by our latest deal signed at IBC 2023. We look forward to supporting their ongoing business expansion in the region."
At IBC 2022, Sony launched the FR7 as the world's first PTZ camera to combine a full-frame image sensor, lens interchangeability and recently announced new updates to enhance its Live Production operations through live RCP control and FreeD Protocol for virtual sets. www.sony.net