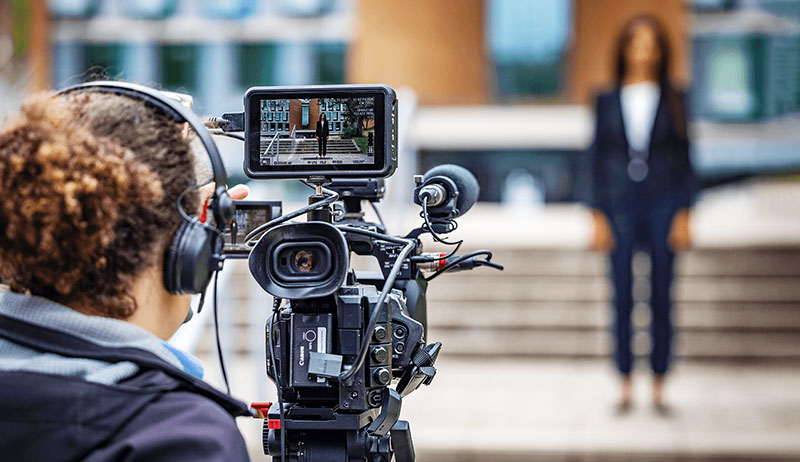 Canon's new Multi-Camera Control smartphone application for iOS devices, available free of charge, makes it possible to connect, control and monitor up to four cameras at once. The software is compatible with Canon's XF605, EOS C70, EOS C300 Mark III and EOS C500 Mark II.
From the interface, users can remotely operate camera functions such as optical zoom, exposure control, touch auto focus, picture profiles and others. Up to four camera live view feeds can be monitored simultaneously at high quality with minimal latency. In effect, users can control a multi-camera studio on their own devices, with the ability to adjust the critical settings and remotely trigger multiple cameras at once.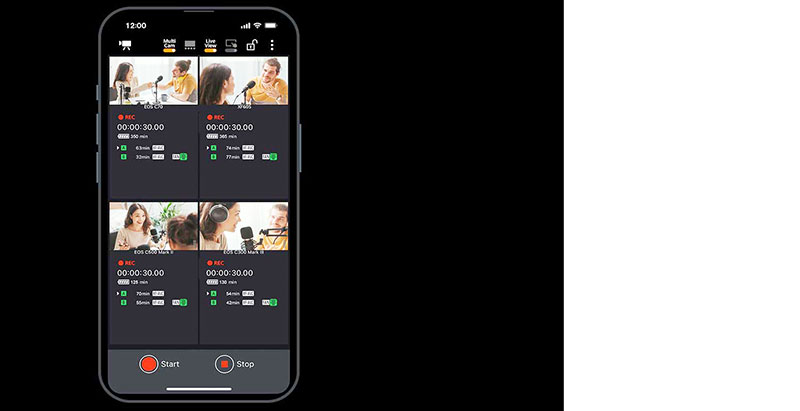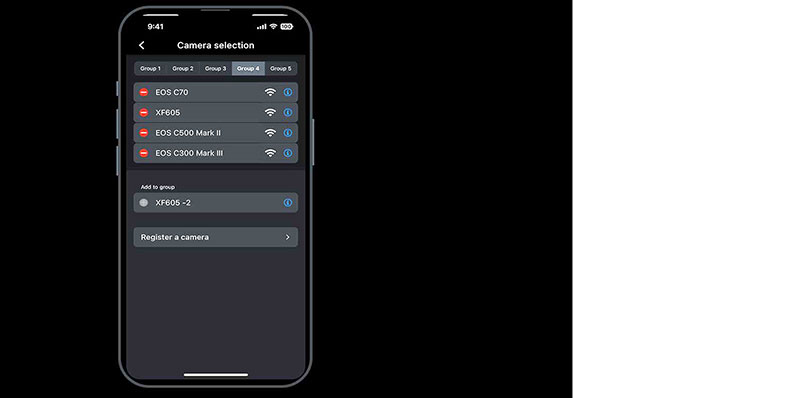 Firmware Updates – XF605 and Cinema EOS
Canon has also announced a series of free-of-charge firmware updates for the XF605 camcorder and Cinema EOS cameras, including EOS R5 C, EOS C70, ESO C300 Mark III and EOS C500 Mark II. The XF605 professional camcorder now includes SRT IP streaming support, intended for high quality, reliable video streaming over Wi-Fi or Ethernet networks.
A new Chunk Transfer Function allows bitesize uploads of longer duration recordings via FTP using Canon's Content Transfer Mobile app, available on subscription, aiming to make workflows more efficient for breaking news. The XF605 now includes Canon 709 picture profile as well, originally available in Cinema EOS cameras. This profile gives footage a subtle increase in contrast and colour, straight out of the camera, and has further customisation options for the waveform monitor and vectorscope size and opacity.
The lens compatibility of EOS R5 C, EOS C70, ESO C300 Mark III and EOS C500 Mark II cinema cameras has now been extended with the new Super 35mm Flex Zooms, RF Mount Cinema Primes and RF 24-105mm F2.8L IS USM Z. A digital teleconverter function also enables lenses to reach further with in-camera digital magnification.

Both the Multi-Camera Control application and XF605/ Cinema EOS firmware updates are scheduled to be available to download from December 2023 from the following links: