At the 2015 European Short Course Swimming Championship, a custom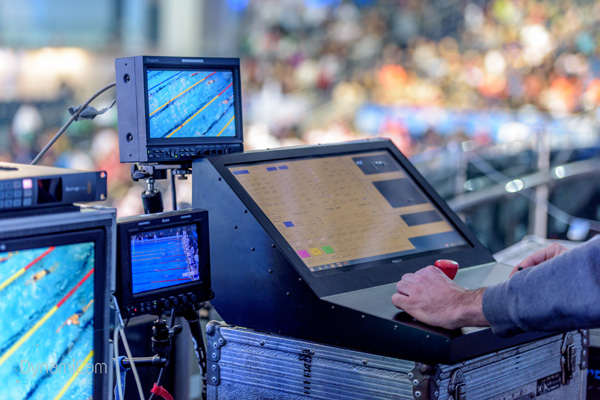 3D motion robotic cable rig recorded the competitions from above, fitted
with a Blackmagic Micro Studio Camera 4K.
---
Blackmagic Micro Studio Camera 4K Makes a Splash for Live Broadcast
At the 2015 European Short Course Swimming Championship, held in Netanya, Israel, sports specialistMizmor HD Productionsused a custom 3D motion robotic cable system developed byDynamiCamto record the competitions from above. The rig was fitted with aBlackmagic Micro Studio Camera 4K.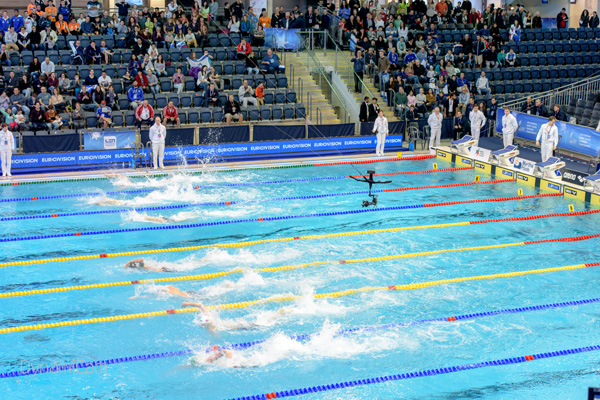 As the primary overhead camera for live broadcasts, the Micro Studio 4K was part of a complete multiple camera OB set up that Mizmor designed and produced with a live program mix for more than 20 international EBU broadcast partners, including the BBC, RAI TV, MTVA, ORF, NOS, TVE and SVT.
The Blackmagic Micro Studio Camera 4K was rigged in a3D motion robotic cable systemover the Olympic sized, ten lane facility, in order to capture a 'pool top' view of the action, which is a broadcast prerequisite of the European Swimming Association. The system has a360 degree gimbalheld in place by lightweight winches and cabling, together with stabilization, to make a much wider range of camera angles achievable than rail rig systems.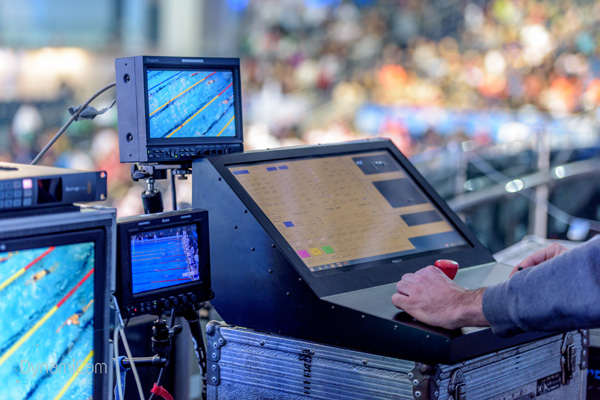 Ziv Bezalel, head producer at Mizmor Productions, was pleased with the results. "As well as an overhead shot of the pool, it also gave us the chance to use a more dynamic range of movement to track competitors, which helped emphasize the overall excitement of the races."
A pilot for the gimbal and camera operator worked side by side to coordinate shots, with the camera operator using the Micro Studio Camera'sCCU software over a fibre connectionto control parameters includingiris, shutter speed, white balanceandgain control.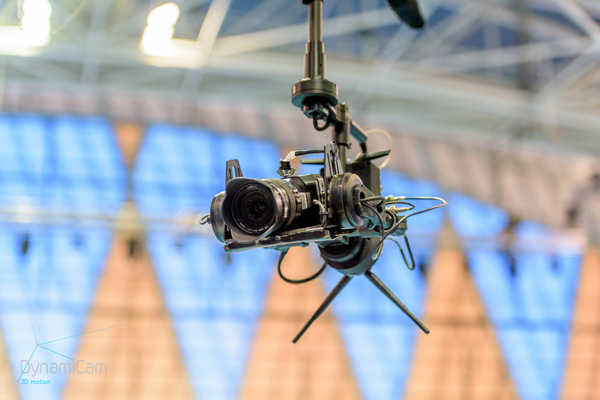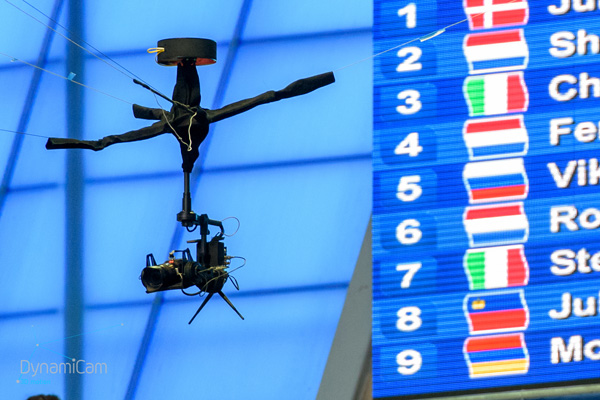 "Remote camera control is essential for multi camera broadcast environments, especially when you are mixing signals from various cameras, as we were at the Championship," said Ziv. "The more parameters that we have control over, the better the images we are able to produce. TheATEM production switcher's CCUalso allows lift, gamma and gain control forindividual colour control, so the team was able to ensure the same level of consistency from the Micro Studio Camera 4K that we were achieving across the rest of our OB production."
Enosh Casselfrom DynamiCam said, "We recognized that a number of small HD and Ultra HD cameras with superb image quality were entering the market, and designed our system to place these compact units into an alternative, lightweight cable system for live events as well as stadium and venue AV installations.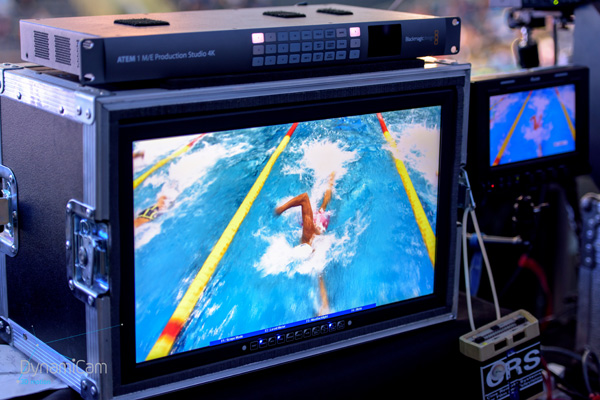 "When we saw the capabilities of the Micro Studio Camera, we flet sure that it would be a good match for what we had in mind – that is, combining broadcast quality images with interesting and unusual camera angles, which lend a creative dimension to live sports broadcasting."
As well as remote colour and settings controls, the camera acceptsMFT lenses, or aB4 adaptercan be added to work with traditional broadcast lenses. Theexpansion portincludes PTZ and B4 lens control outputs so you can control remote heads and broadcast lenses from the one SDI connection. www.blackmagicdesign.com