'Zoe Ever After' Shoots Single-Camera Style With Fujinon Cabrios & Sony F55s
Production of the upcoming TV series'Zoe Ever After', due to air in early January 2016 on BET channel, used a style of shooting similar to the studio style of the 1980s and '90s shows before producers began to favour a more cinematic approach. With threeFUJINON 4K Cabrio PL-mountlenses - the 25-300mm Cabrio, 19-90mm Cabrio, and 14-35mm Cabrio - onSony F55 large-format cameras, the show'sDP Bill Sheehyworked in a multi-camera, live-cut environment using all three cameras to cover the scene at once. However, with the Sony F55 and Cabrio lenses, the show resembles a single-camera production in which takes are shot separately at the various camera angles.


Bill said thesingle operator/multiple cameramethod saved considerable cost and production time. "We didn't have to worry about changing different zooms for different looks," he said. "Camera assistants didn't spend time preparing the camera to switch from primes to zooms. We were able to use that extra time to refine other factors like lighting, while keeping a really fast pace on the set."
 
The25-300mmhas a detachable servo drive for remote control of zoom, focus and iris adjustment, avoiding the need for rod-mounted motors. The other two Cabrios fitted to the other cameras are used withFujinon's SS-13 servo rear lens controller kitshandling zoom and focus functions.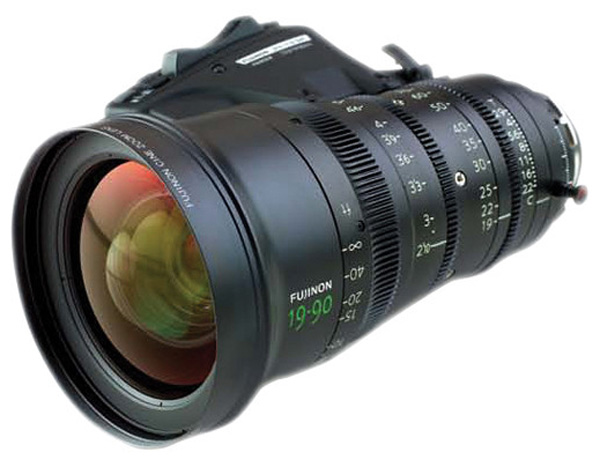 Even though production of 'Zoe Ever After' was a multi-camera, studio-style series shot with large format, PL-mount cameras, the crew remained minimal.  "We were the first sitcom to use three different Cabrios in this way and with single operators using the servo rear lens controller kits," Bill said. "The combination of lens, camera/remote lens controls suited our live-cut studio production scenario very well."
 
CINEVERSE-Atlantasupplied Bill and crew with their camera and lens package. Their technical operations managerMike Sippelsaid, "Bill likes to work simply, and this set up has everything he needs - three cameras, three zooms - and speeds up production for everyone. The Cabrios cover a broad enough range of focal lengths so a production can proceed on the zoom only, and avoid spending time changing lenses without sacrificing image quality. When used with the high sensitivity of modern cameras, they're also fast enough to accommodate a wide range of lighting conditions. The integrated, removable servos allow the lens to function both in single-operator and cine-style configurations as well."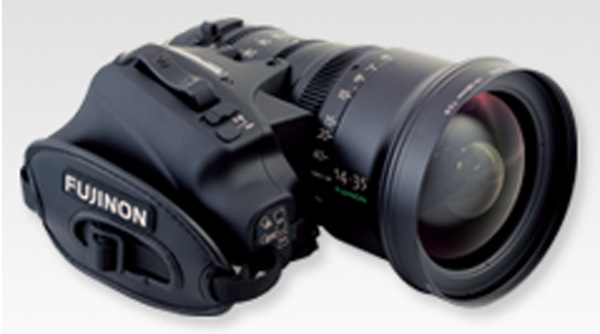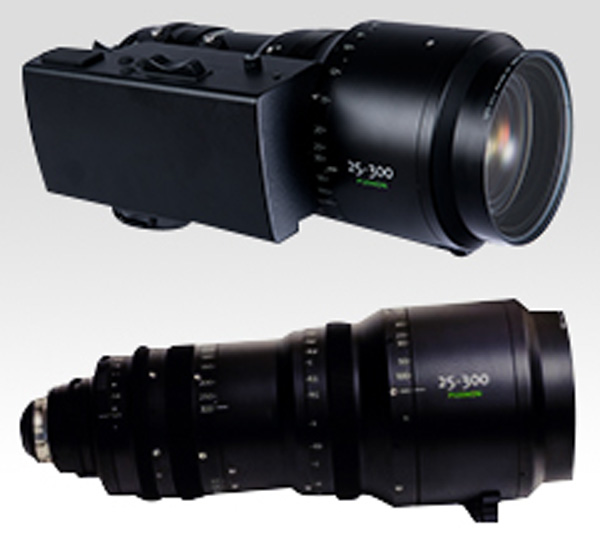 FUJINON'sCabrio PL lens seriesincludes the PL 25-300mm, PL 19-90, PL 85-300, and PL 14-28mm. The PL 19-90, PL 85-300, and PL 14-35 Cabrio have the detachable servo drive units. The PL 25-300 servo is optional, making all four Cabrios suitable as a standard PL or ENG-style lens. All Cabrios can be controlled using cinema industry standard wireless controllers as well as existing FUJINON wired and wireless units.
 
Designed using updated optical simulation software, the Cabrio lenses achieve high quality optical performance from the centre of the image to in the corners of the frame. The digital servo's 16-bit encoding assures that all lens data output - including the position of the zoom, iris, and focus - is completely accurate. The zooms supportARRI Lens Data System, LDS, andCooke /i Technologymetadata formats.www.fujifilmusa.com