At the 2015 SVG Summit in NYC, JVC introduces new cameras supporting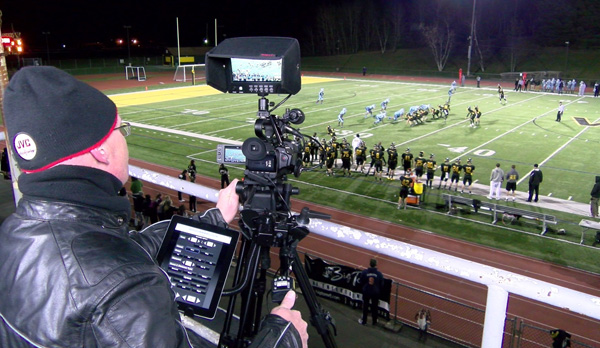 specialist sports workflows, with functions such as real-time score overlays
and UTC time recorded as metadata.
---
JVC's New ProHD and 4KCAM Cameras Go for Sport at SVG Summit
JVC Professional Videoand digital coaching systems specialistXOS Digitalhave formed and announced a partnership to support specialised sports workflows that assist coaching and training. With this announcement made at the2015 SVG Summitin New York City on 15-16 December, JVC has also introduced two new cameras, theGY-HM650SC ProHDandGY-HM200SP 4KCAMcamcorder.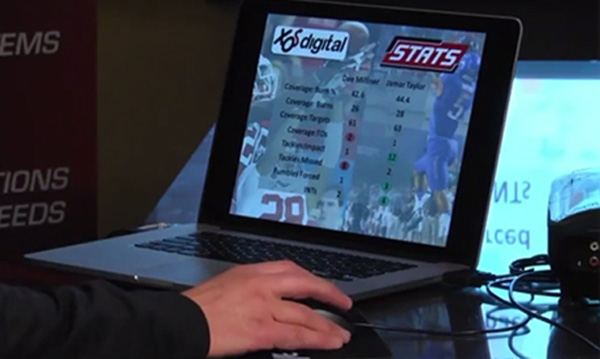 According to JVC and XOS Digital,video coaching systemshave gained a following in recent years as a useful way to share information, although the process can be labour intensive. For example, teams can record practice with several cameras, then upload the footage to a server or cloud-based platform with tailored software that allows the coaching staff to add notes and drawings to the video. In this way, players and coaches can study team performance.
Within such a scenario, XOS Digital'sThunder HDcan record positional tracking and biometric data for each athlete, and the newJVC GY-HM650SCrecordsUTC time of dayinformation as metadata to synchronize multiple cameras and biometric data collected by player tracking devices. Although most video applications do not require the actual time of day, it is essential for the metrics used in player tracking and biometrics recording systems.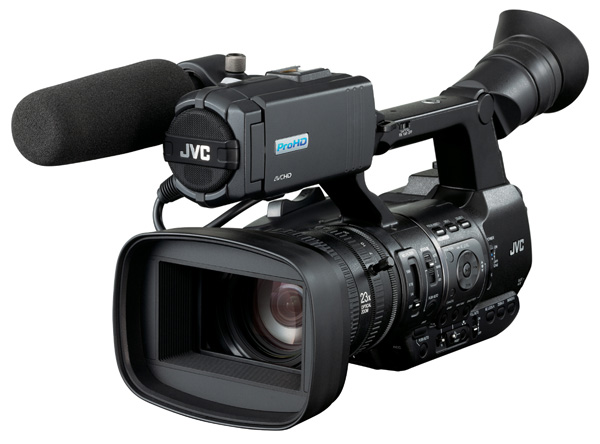 With its built-inGPScapability, the GY-HM650SC retrieves the UTC time via satellite and embeds a real-time reference within the video metadata. As a result, the system allows a coach to immediately find a portion of video associated with any specific biometric or positional data point.
As well as the time-stamp data, the GY HM650SC can include specific metadata related to the type of play - offense, defense, kickoff and so on - via a mobile GUI. The metadata can then be interpreted by the XOS Thunder platform, which automatically categorizes and separates plays into appropriate folders, replacing the manual post-recording cutting and tagging that coaches typically carry out.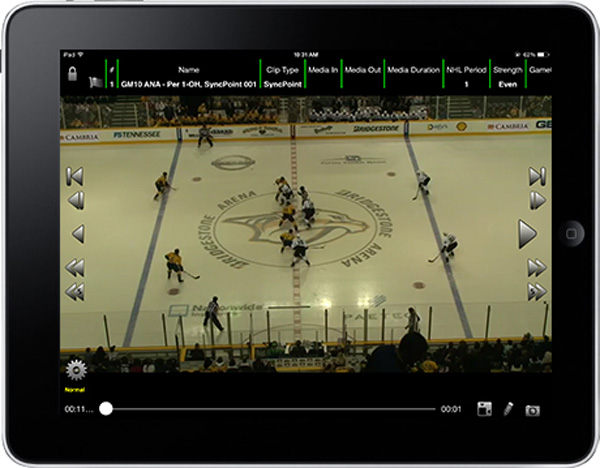 The GY-HM650SC also has variousstreaming capabilities. Footage can be sent directly to the XOS analytics platform as a stream or an FTP upload after each play via 4G LTE connection or Wi-Fi. Coaches and players can review footage as soon as the game or practice is complete without manual uploads and meanwhile, HD footage can be simultaneously recorded to SD cards in the camera for backup or archive.
The camera's functionality, components and light weight are similar to the GY-HM650 mobile news camera. It has an integratedFujinon wide angle 23x zoomlens, three12-bit CMOSsensors and sensitivity at F11 at 2000 lux. The audio system comprises a built-in stereo microphone, two XLR inputs with phantom power, shotgun mic holder, headphone jack and separate input for a wireless mic receiver. The camera will be available inJanuary 2016.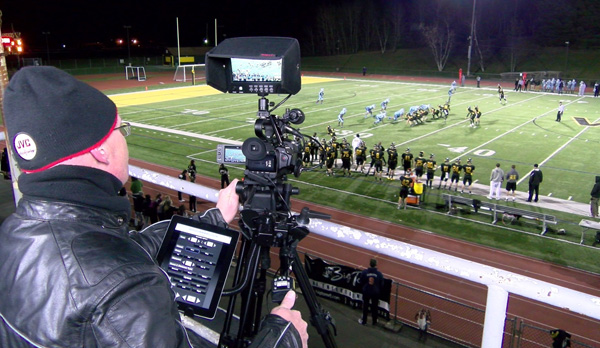 JVC GY-HM200SP 4KCAM Camcorder
The JVC GY-HM200SP 4KCAM camcorder, also shown at the SVG Summit, produces areal-time score overlayon recorded or streamed video output without the use of an external CG and production switcher, supportingsingle-camera local sportscoverage.
The GY-HM200SP can receive score information directly from a mobile device connected wirelessly to the camera using an GUI. It will also be possible for the camera tointerface directlyto the sports venue's scoreboard controller through a wired or wireless interface. The camera includes basic layouts to cover a wide variety of sports, which JVC will be able to customize with the names and logos of teams.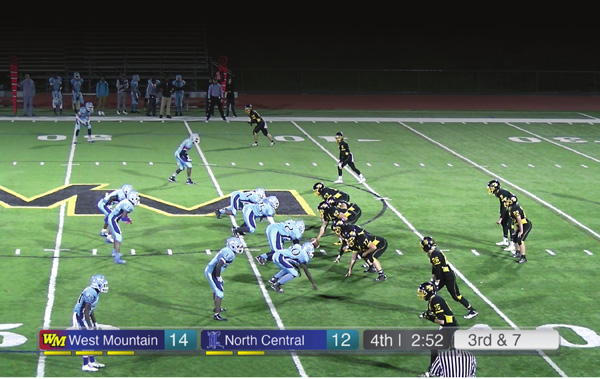 Serving a target market including schools and organisations with limited resources, the GY-HM200SP makes it possible for one person to shoot the match, insert graphics, record and stream the production live, directly from the camera. It has a 1/2.3-inch BSI CMOS sensor and integrated 12x zoom lens with optical image stabilizer and 24x dynamic zoom in HD mode.
The camera records4K Ultra HD, 4:2:2 full-HDat50 MbpsandSDfootage. A new70 Mbps moderecords 4K footage in smaller, more manageable files on low cost Class 10 SDHC/SDXC memory cards.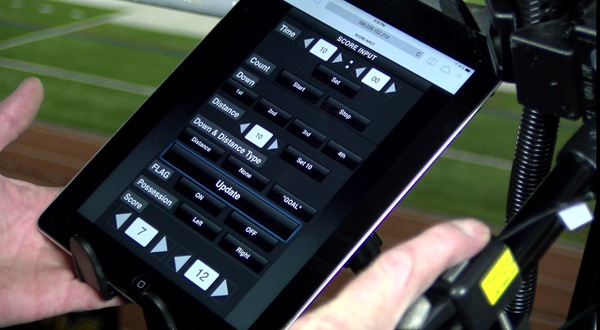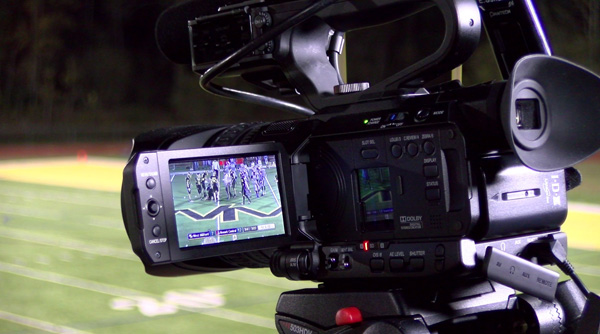 The built-in HD streaming engine withWi-Fiand4G LTEconnectivity allows live HD transmission directly from the GY-HM200SP to JVC's proprietary ProHD Broadcaster server powered by Zixi, to the Wowza Streaming Engine, and other hardware decoders and content delivery networks such as Ustream and YouTube.
Also built into the camera are dualXLR audio inputswith built-in phantom power that are mic or line switchable,SDIandHDMI video outputs, and an integrated handle with hot shoe and dedicated microphone mount. The GY-HM200SP will ship inJanuary 2016. pro.jvc.com