DP Franc Biffone & Sony FS7 Switch on a Glow for TVCs
Production and post studio FSM designed and built an electronic light suit covered with 2,000 programmable LEDs for an online campaign for U by Kotex Sport Ultrathins in September 2015. The DP was Franc Biffone shooting on the Sony FS7. The full project, directed by Phil Meatchem with creative directors Emile Rademeyer and Andreas Wanda, involved designers, animators, software developers, hardware engineers, costume designers and compositors at FSM.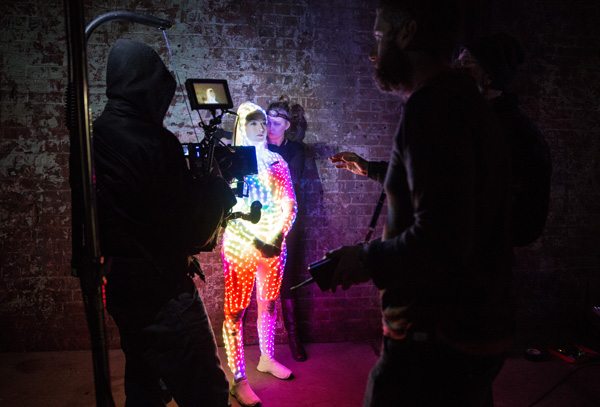 "This was the first TVC I shot with the FS7, a nighttime, handheld shoot with an Easyrig," Franc said. "I chose the FS7 for its dynamic range, 4K recording and its light weight. Although the shoot was at night, on location with only security and street lighting and the light from the Glow suit, I captured a surprising amount of detail in the blacks and extreme highlights of the LEDs. I used a Fujinon Cabrio T2.9, 14-35mm zoom so I could move in closer during the shot and readjust framing as I went.
Capturing Options
"The FS7 is quick to set up, which is an asset when the time schedule is very limited on location. I wanted to set up and shoot the slo-mo quickly, just by using the same sets that the storyboards called for, instead of taking time for specialised set ups, while gaining extra coverage and options on my own. I tend to shoot mostly non-synced at 50 fps, especially when graphics need to be incorporated. The wide-dynamic range of the FS7 gave me the confidence to shoot without lighting the background locations, which saved further time and production budget."

For the FSM project, Franc used the 4K XAVCi 10-bit 422 codec with S-log2 on account of its very wide colour range and the way it handled the contrast range between the glowing suit, the available light and complete darkness. S-log2 gamma and colour space is in fact his preferred setting. The slow-and-quick motion up to 180 fps has been another advantage for Franc with this camera, as it means he can offer his directors more types of creative shots.
Colour, Compression, Cost
Franc hires the FS7 for his clients' productions, which typically include TVCs, promos, dramas and online content, but said, "This is currently one of the only cameras I would consider spending money on. Video camera capabilities are being updated and superseded about every six months so equipment needs to earn its keep very quickly."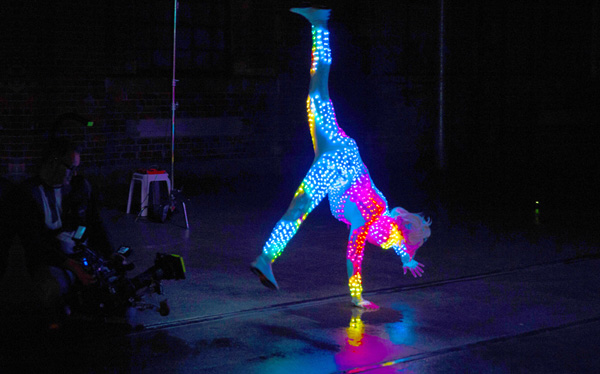 So far, he has put test shots through a series of post production processes to check colour rendition, compression and the final result, and feels that the rental hire costs make it an economical camera, capable of producing images with a look that suits most of his clients. The FS7 handled tests Franc shot for large green screen work quite well. He has shot phones and iPads with green screen apps and tracking markers, which worked even when all elements in the frame - phone, car, camera and lighting - were moving.
Franc said. "Clients like being able to choose a lens package that suits their budget and the look I create for each production. I tend to use EF lenses about half the time because they are economical and readily available. Adaptors are available for E mount, EF, Alpha and PL mount lenses. I've also shot with the Sony lens, which is easy to work with and a good match for fast-paced documentary shooting. Having a native ISO 2000 is a great advantage, and the built in ND filter wheel range to work exteriors makes it more versatile.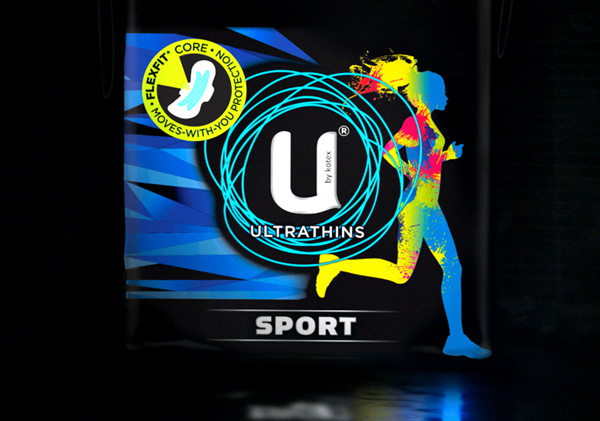 "I have used the FS7 on several promos and TVCs for Channel 7 and 7 Mate, and have suggested it for several projects currently in pre-production. I'm currently quoting on documentaries here and overseas with the FS7, because I can carry it fairly easily on board airlines. The batteries are smaller than V Locks. The power efficiency and ergonomic design make it well suited for use in the field. It has a great viewfinder in a convenient place on the camera body as well." http://pro.sony.com.au