Panasonic remote PTZ cameras and controllers have been used to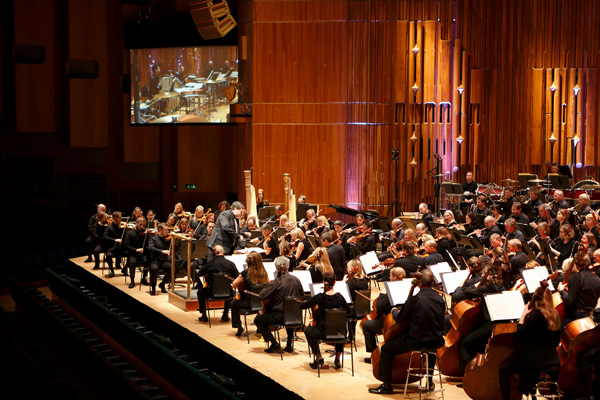 help bring classical music to a new audience, during Sound Unbound,
a music festival held at London's Barbican Centre.
---
Panasonic PTZ Cameras Broadcast Bach at London's Barbican
Sound Unbound, a music festival held at London'sBarbican Centre, and was a joint project between the Barbican and its artistic partners - the London Symphony Orchestra, the BBC Symphony Orchestra, Britten Sinfonia, the Academy of Ancient Music and the Guildhall School of Music and Drama. It aimed to extend classical music beyond its traditional audience, and featured over 64 sample concerts throughout a single weekend. The event was a chance for listeners who are curious about classical music to connect in a new, informal way, with a great variety of music.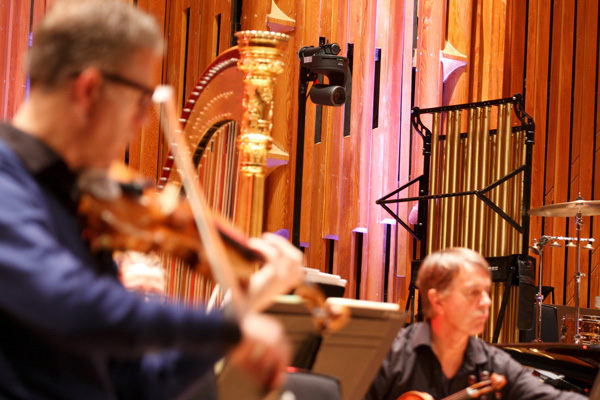 FourPanasonic AW-HE130remote cameraswere used to cover performances in the main hall, with the output from the cameras projected onto giant screens by two Panasonic high brightness projectors. TwoAW-RP120 controllersand anAW-HS50 switcherwere used to direct the show allowing pre-selected shots to be changed by pressing a button. Close up detail of the musicianship and views of how the conductor controls the orchestra were relayed in HD across both the auditorium and the foyer, where people could watch for free.
The AW-HE130 has three 1/2.86-type MOS sensors suitable for shooting in low light conditions, with a high signal-to-noise ratio and high resolution. It supports full-HD video output via IP transmission as well as 3G-SDI and HDMI output, and delivers up to four channels of IP streaming H.264 video with a configurable quality level.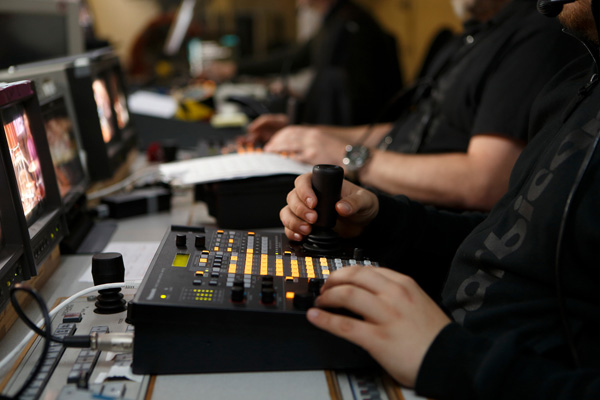 It also has anF1.6 20x optical zoomlens plus a1.4x digital extenderthat can increase the effective focal length of the lens by 40 per cent while it records smooth, high-res video. Built-in optical image stabilization automatically minimizes the effect of small vibrations from the surface where the camera is mounted.
TheAW-RP120controllers have a precision joystick to control camera moves, and separate speed shift dials for pan-tilt, zoom and focus. Through the ten camera direct panel selection buttons, you can control five cameras via RS422, or up to 100 cameras via IP, configured as ten groups of ten. Users can also set up four preset camera groups of up to ten cameras for faster scene changes, and use SD card storage for backup and recall of settings. Tracing memory is available for complex camera moves, which includes the SD card storage with IP cameras.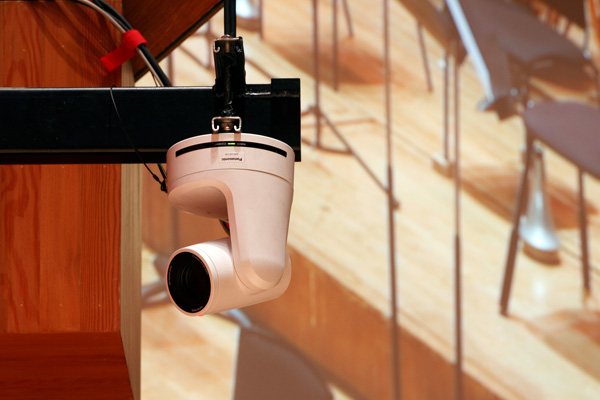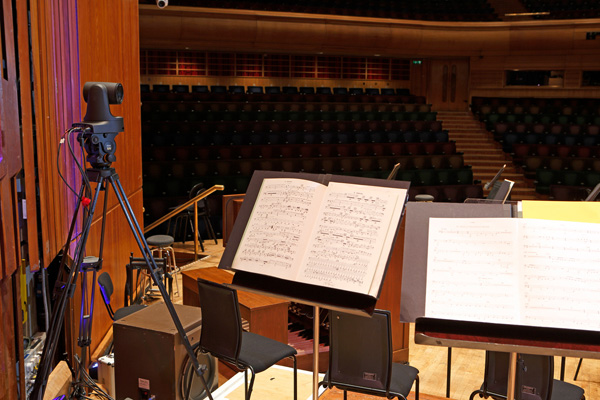 Mark Bloxsidge, Technical Manager at the Barbican Centre, said, "Sound Unbound was an exercise in making classical music more accessible. It was just the pop music of its day, after all. We are grateful to Panasonic for supporting the event - many of the audience are used to festivals and pop concerts where the audience is brought closer to the action with the use of giant screens. It's what they expect." panasonic.net